Finding Love in a Popular Dating App in Singapore
From online shopping to movie streaming, we have modern technology to thank for so many things that we can enjoy. In this article, we take a deep dive into yet another area where modern technology flourishes. That area, of course, is the often exciting and sometimes confusing world of dating and romance. We navigate the buzzing world of online dating and present you with the most popular dating app in Singapore. Have we piqued your fancy enough? Stick around to the end of the article to find out about the most popular dating app in Singapore.
Let us be honest. We are on our smartphones for an obscene amount of time every single day. But this is not necessarily a bad thing. Sometimes we cannot avoid being online for work, or we need our smartphones to keep close ties with our friends and loved ones. Admittedly, we also use our smartphones to engage in our hobbies and share pictures on Instagram. Overall, studies show that we spend an average of 10 hours or so on our smartphones every single day. So why not use a few of these 10 hours to find romance?
OK, we get it. The world of dating has not exactly been the nicest. You have enough anecdotes and dating horror stories to last you about a year of dinner parties. If our suggestion to partake in online dating drew an eye roll or two, then we really cannot blame you. All that we are saying is, it would not hurt to try. You are already on your smartphone for most of the day, so why not just give it a shot? You are already on the court, so to speak, so why not play ball?
What Are Online Dating Apps?
You have no doubt heard of some dating apps in your lifetime. Even when you're making an effort to avoid dating apps, you have a general idea behind them.
Dating apps are online platforms that bring together pools of fellow singles within certain areas. In turn, these fellow singles interact with each other to find potential matches. At this point, successful pairs on the app may decide to meet up IRL, and the rest becomes history. While this counts as the general idea behind dating apps, these platforms have other features worth mentioning. For one, most dating apps cater to certain niches and categories of people. Looking to narrow your search according to your sexual orientation, area, or even profession? There's likely to be an online dating app for you and your preferences.
If you are in the gorgeous lion city, and you are curious about the most popular dating app in Singapore, then stick around to the end of the article to find out and learn all about it.
Recommended Reading: How to Find a Date in Singapore

Are Online Dating Apps Necessarily Better?
"Patience is a virtue, and the best things in life are worth waiting for."

–Julie Spira, The Perils of Cyber-Dating: Confessions of a Hopeful Romantic Looking for Love Online.
You might be wondering, are online dating apps better than traditional dating?
Yes and no. The answer to the question is not straightforward because online dating apps are not exactly for everyone. Ultimately, the decision of whether to join online dating apps or not is up to your preferences about finding singles.
As a thumb rule, online dating apps are preferable for individuals who do not want to jump the gun. These platforms are best for people who like to know their dates better before deciding to meet them in person. While this may seem like a universal upper hand, others would argue that it takes away from the spontaneity and excitement of dating at random. As a comeback to put this argument to rest, online dating is just as spontaneous and exciting as traditional dating. You are still making the first moves, initiating interaction with strangers, and taking the same amount of risks on online dating apps as you typically would traditionally.
To sum it all up, neither online dating apps nor traditional dating is necessarily better than the other. The decision of which path to take between the two is up to your preferences for meeting new people and hopefully finding a worthwhile match.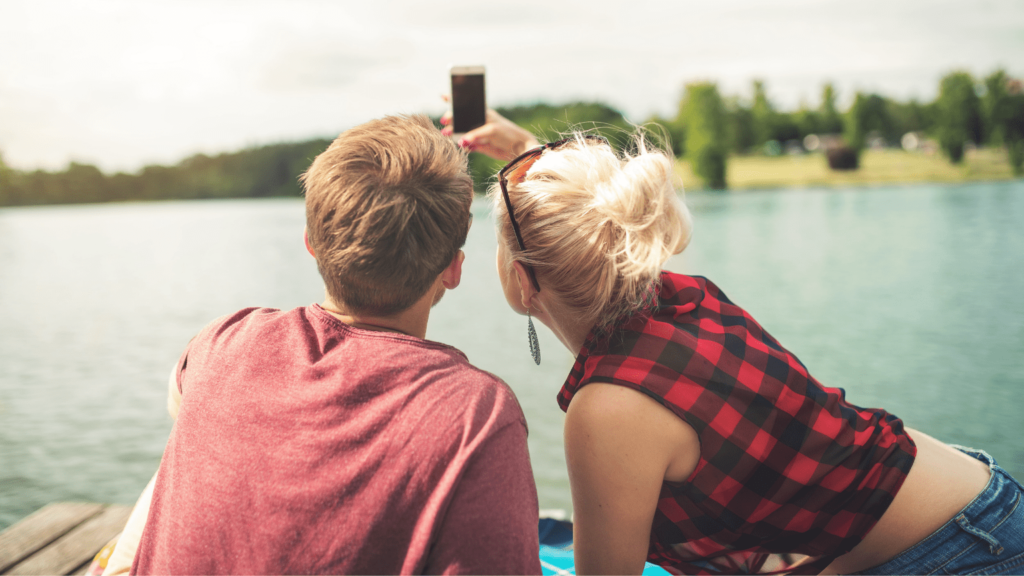 The Benefits of Online Dating Apps
If you now have one foot in the world of online dating apps, thanks to our pointers above, it is time to dive right in with both feet. The following are some of the juiciest benefits of online dating apps to give you that extra push.
You Get to Know Your Date a Lot Better Before Meeting Them IRL
One of the most dreadful things about traditional dating is you have to sit through an entire dinner or movie before finding out that your date is a dud. The minutes start to feel like hours when you discover that you and your date have nothing in common. You are left nodding politely while simultaneously thinking to yourself that you should have just stayed home to catch up on your favorite shows.
When you use online dating apps, you get to ease into the whole process. As you interact with fellow singles, you have a lot of time to discover whether you have the same interests, passions, or hobbies. It is a well-known fact in the world of dating that having common ground is key to keep a budding relationship going. So take your time as you discover if you have a lot of things in common with your date on the platform.
You Get to Meet Fellow Singles Within Your Area
Location is another crucial factor in dating. While long-distance relationships are special and doable, not many couples can handle the difficulties that come part and parcel with long-distance relationships. There are plenty of stories that narrate how relationships did not work out because they could not handle the pressures of having long-distance relationships. After all, allocating time to spend quality moments with significant others on other parts of the map is easier said than done.
On online dating apps, you get to choose the areas where you prefer your potential dates to come from. You can easily indicate your preferences and deal breakers when it comes to distances. This particular feature of online dating comes in handy to ensure that location will not cause a rift between you and your significant other as your relationship progresses. 

You Get to Avoid Any Dating Jitters or Anxieties
Traditional dating difficulties are on a different playing field for more introverted people. The entire concept of meeting someone at random and getting to know them in one sitting is frightening to many. What is more, trying to make a great impression on the first date is too much pressure for many individuals to handle.
For less outgoing daters out there, online dating apps are practically a godsend. In connection with some of the benefits above, you get to know dates better before deciding to meet them in person. There is less pressure to find common ground on the spot because chances are, you already figured that out on the platform. Since you already have prior interactions with your matches on dating apps, you are never going to show up on a date completely clueless or blindsided.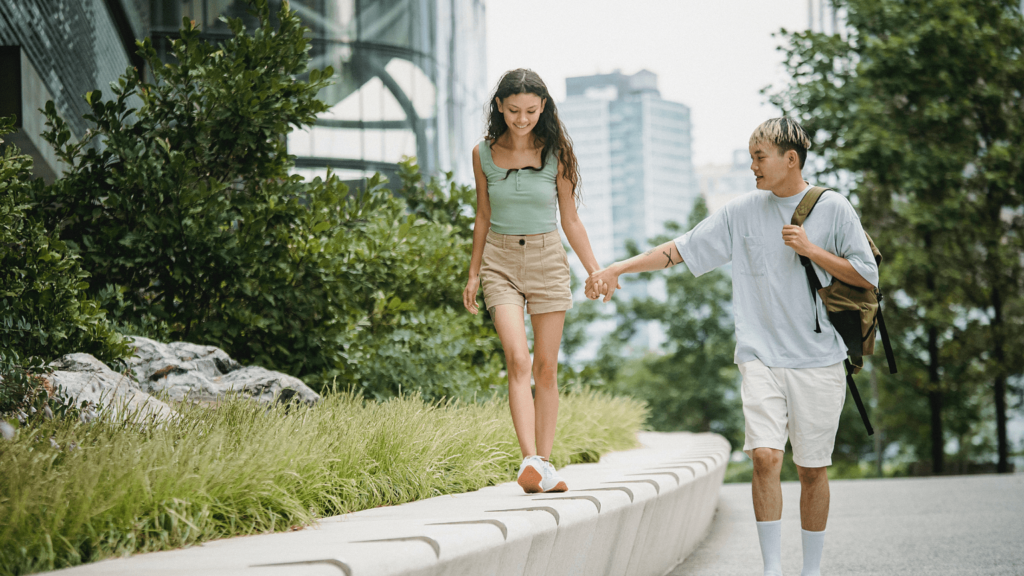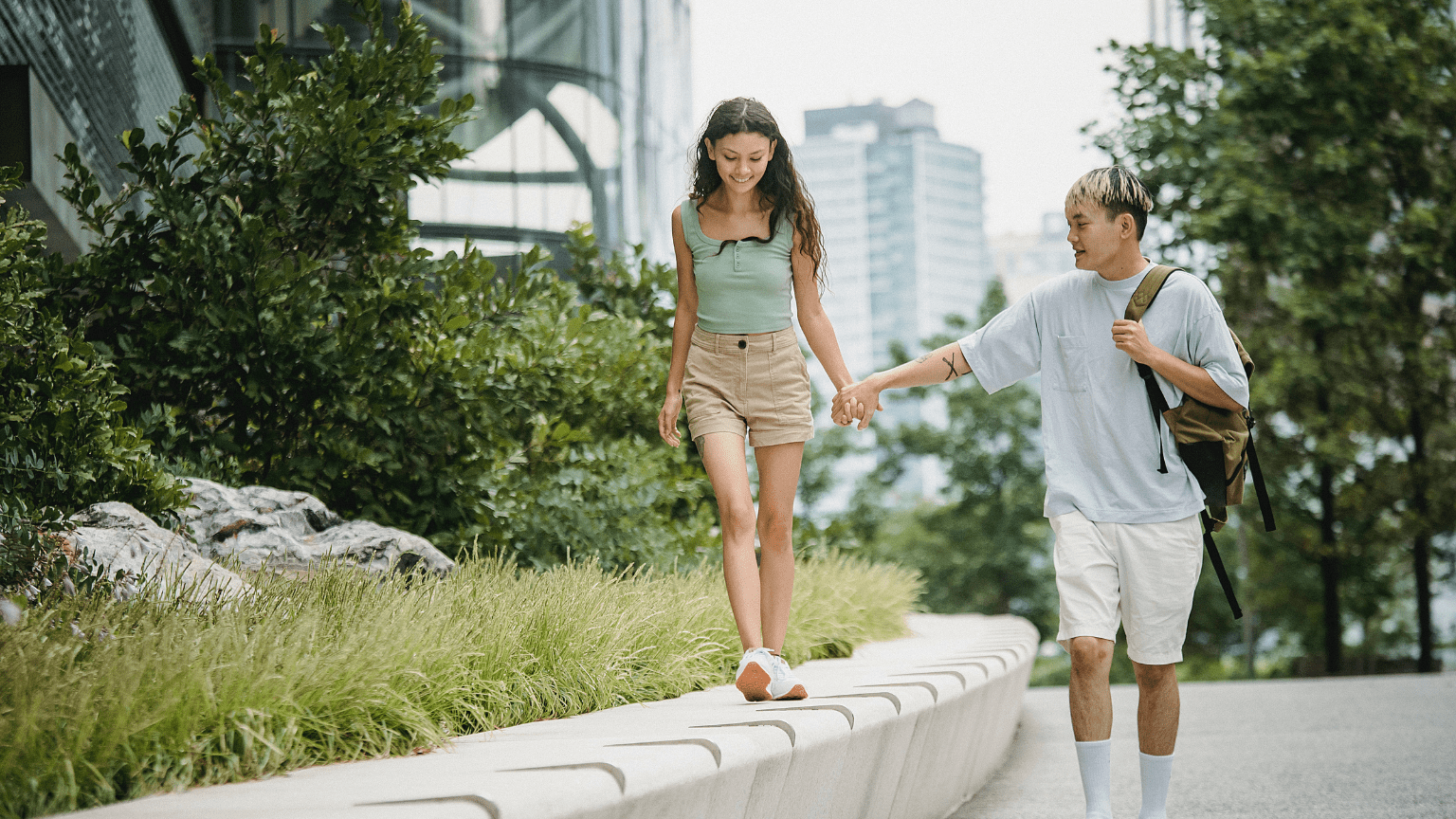 What Is the Most Popular Dating App in Singapore?
If we have convinced you enough, it is time to get on the best dating platform that Singapore has to offer. TrulyAsian is the most popular dating app in Singapore. It caters to both locals and visitors of the beautiful country who are all looking for love.
TrulyAsian makes it easy for you to find fellow singles in the area. You only need to register and build your profile for free to get started. As soon as you are all set, you can easily find fellow singles according to your preferences and dating requirements with our convenient browsing system. You only need to read through client testimonials to see just how successful TrulyAsian is in bringing lovers together.
Recommended Reading: How To Use The TrulyAsian App to Meet Singles
Moreover, TrulyAsian is not just the most popular dating app in Singapore. It is also the best platform to find true and long-lasting love. While most dating apps accommodate singles with different dating goals, from committed relationships to casual dates, TrulyAsian specifically caters to singles searching for a love that will hopefully last a lifetime. This way, you won't be wasting time sifting through profiles of people not interested in the same relationship as you.
Sign up and build your profile on TrulyAsian today to find a match and start chatting with singles in Singapore. Do not forget to check our success stories and our dating tips to help you start your online dating adventure. As you navigate the most popular dating app in Singapore, remember to keep an open mind and have fun; and before you even know it, you are already with the love of your life, thanks to our platform.