Best Online Dating Sites in South Korea
South Korea is famous for its dramas. People cannot help but swoon at the sight of the beautiful and handsome faces of South Korean stars — not to mention the heart-fluttering storylines. 
Unfortunately, Korean dramas are far from real life. You do not just meet someone on the streets and develop feelings, like how Lee Jong-suk and Bae Suzy in While You Were Sleeping. You cannot expect your boss to sweep you off your feet, like what Park Seo-joon did to Park Min-young in What's Wrong with Secretary Kim.
In today's digital world, you can find your soulmate online. Here are the best online dating sites in South Korea:
1. TrulyAsian
Are you looking for a long-term relationship? TrulyAsian has your back! It matches you with compatible South Koreans almost instantly. TrulyAsian is one of the best online dating sites and apps because of its attractive, bright, and easy-to-use user interface and cheaper paid membership option.
The Basics
TrulyAsian is easy to navigate. Navigation on the online dating site starts from its top menu. Unlike other dating sites, TrulyAsian uses symbols rather than words for their items, making its interface more organized.
Features
Features vary and depend on the type of users. Free account users can enjoy the following features:
Upload own photos and organize them in public or private albums
Browse profiles of other users
Save favorite members for easy access
Receive from and send messages to other users
Receive and show interest from members
Meanwhile, if you upgrade to a premium account, you can avail of the above-mentioned features plus:
24/7 customer support assistance
Privacy options for the profile
Send unlimited messages
Share private photos with other users
Awesome premium badge
Cost
A seven-day free trial is provided for premium membership. After the trial period, you have to pay $9.99, which is good for thirty days. The cost is a bit cheaper than other online dating sites that offer the same features for premium members.
Safety Measure
TrulyAsian prioritizes the safety of its users. It requires all its users to verify their accounts through Facebook, camera, phone, or ID. Users with verified accounts are given a verification badge to be displayed on their profiles. You need not worry about online dating scammers!
Mechanics
The great thing about TrulyAsian is that you can do your searches via its site or app. If you want to use your laptop, you can go directly to trulyasian.com and create an account. You can also download the TrulyAsian dating app on iOS and Android for free if you prefer your mobile phone.
To help you with your online dating journey, learn how to use the TrulyAsian app to meet singles.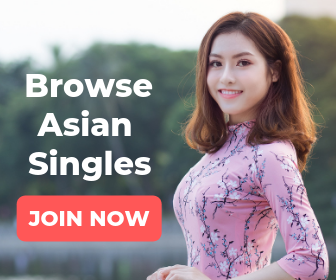 2. Korean Cupid
KoreanCupid is another leading online dating site in South Korea. It started in 2004 with the mission to connect and match South Korean singles. KoreanCupid is perfect for people looking for a female partner as there are plenty of women on the site.
The Basics
Before you can use KoreanCupid, you have to sign up on its site. You only have to enter your name, gender, email address, password (or have these pieces of information synced with your Facebook account), and a short description of yourself.
Features
Non-paying users enjoy restricted features, such as visiting other profiles, showing interest in them, adding them to Favorites, and sending messages. However, you can only read messages once one of you upgrades to a gold or platinum membership. Paying users can get the most out of the KoreanCupid dating site as they can receive and send video messages, be protected against spam messages, and use a message translator.
Mechanics
You can locate potential matches by browsing profiles or performing your own detailed search. Browsing is customizable — you can narrow down your search by location, education, blood type, etc.
3. Tinder
Since its launching in 2012, Tinder has become one of the world's most popular dating apps. It allows users to swipe anonymously on other profiles near them to find matches.
The Basics
Like other online dating sites and apps in South Korea, Tinder requires its users to register. You can use your Facebook, Google, or phone number to register. Part of the registration is setting up a profile, where you will be asked to provide a short biography and your picture.
Features
Tinder offers general and advanced features. Its available features include location-based social search and suggestion, the ability to set dating preferences for better matches, and the in-app messenger. You can enjoy Tinder's advanced features by upgrading your membership level. In doing so, you can use the passport feature, where you can search matches by searching by city on a map. Another advanced feature is the ability to access Tinder without an internet connection.
Mechanics
As mentioned, Tinder works by swiping. However, you can only exchange messages with other users when you have made a match. After which, you can directly send text messages, video calls, or voice chat one another through the in-app messenger.
4. AsianDating
AsianDating is one of the most visited online dating sites in South Korea, with over one million members.
The Basics
AsianDating has a fast, easy, and convenient registration process. You can link your Facebook account to join or sign up by typing in your personal information on its website. The last step is to write a short description about yourself, like your ideal match.
Features
The site's most unique feature is its message translator. You can translate your messages from Korean to English or your other preferred language. However, this feature is only available for platinum users. Standard users can only upload photos, customize searches, send interest to other users, and communicate with all types of users.
Mechanics
You can find potential matches by browsing and searching. The former is done by briefly perusing through matches or profiles of users. Meanwhile, the latter is more extensive as it allows you to filter the search to specific criteria, such as age, location, education, blood type, lifestyle choices, and more.
5. 1km
As the name it holds, 1km allows users to find matches with anyone within one kilometer of each other. Although non-Koreans can use 1km, most of the content of the app is in Korean.
The Basics
The registration process is quick and straightforward, especially when you have a Facebook account. All you have to do is log in through your Facebook account and verify your phone number or email. Before starting, the site will require you to fill out personal details and your match preferences.
Features
The best feature of 1km is the clubs. Clubs let you find people with the same interests as yours. You can join different clubs and chat with other users there. Unfortunately, the app does not have a message translator. So, if you do not speak Korean but want to look for a Korean partner, 1km may not be for you.
Mechanics
1km is easy to use. All users within a one-kilometer radius from you are displayed on your screen. However, you can further your search by increasing the radius parameter.
6. MEEFF
MEEFF was initially set up as a dating site. However, its main objective is to find friends for different reasons, such as talking about K-pop or K-dramas or a language exchange. As such, MEEFF is the perfect site to visit if you plan to learn about South Korean culture.
The Basics
You can sign up on MEEFF via your Facebook account, Apple ID, or email. During the registration process, you are required to put your personal information, upload up to five photos of yourself, and type an "About Me."
Features
The site has its own currency called Rubies. You can use rubies to enjoy the site's unique features, such as but not limited to filtering options, the invisibility feature, and chat rooms with auto-translation. You have to complete a set of quests to earn rubies.
Mechanics
You can look for a potential romantic partner or friends through the Explore tab or the Lounge tab. The Explore tab allows you to sift through different profiles while pressing Pass or Pick, while the Lounge tab enables you to view who has picked you and make a response within 24 hours. If you want to chat with the people who picked you, all you have to do is press the Heart button.

Which of these online dating sites in South Korea is your perfect match?
Are you ready to meet your South Korean soulmate? Sign up with TrulyAsian. Join us today, and we will help you find your ideal match.