What to Expect When Dating a Korean Man
Nowadays, most women are in awe of the themes of love and relationships Korean men portray in dramas, movies, and K-pop songs. It's one of the reasons women tend to be interested in meeting and dating one.
Dating Korean men is fascinating. They are irresistible, humble, diligent, and hardworking. Korean men also possess a gentleman aura, cute charm, and attractive looks women can't resist.
There are various things you need to expect and know about Korean men before you plan to pursue them. If you want to understand them better, then you've come to the perfect page. Listed below is our guide to getting you started.
Characteristics of Korean Men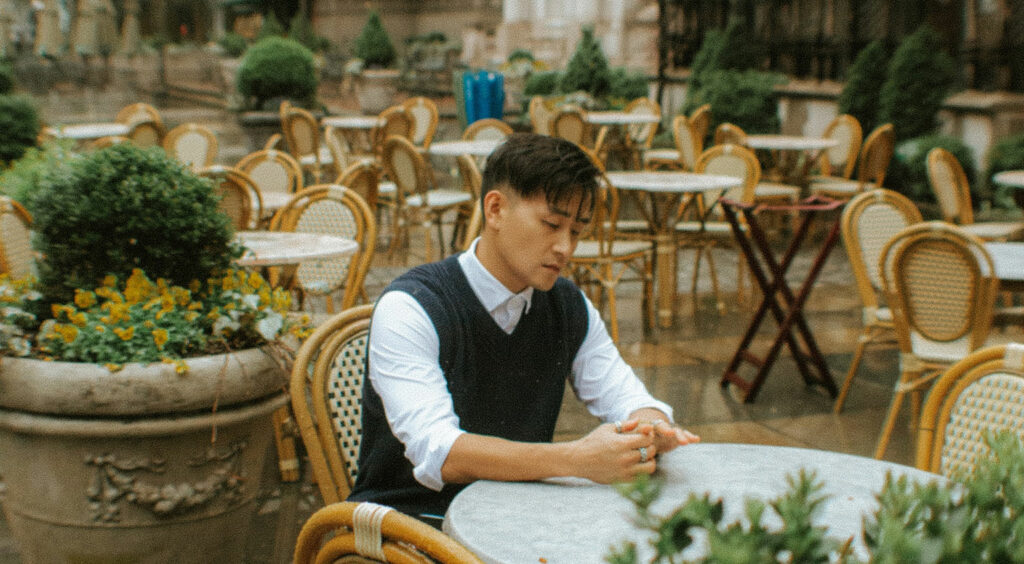 Aside from being charming and attractive looking, Korean men are extraordinarily protective and sincere. Here are more of these traits for you to get to know them better.
1. Korean men are patriotic
In general, Koreans are proud of and devoted to their country. They possess intense patriotism — they even serve their country in the military between 18 to 28.
If you want to date a Korean man, expect to meet someone who possesses a strong sense of discipline and is respectful to others. When you demonstrate respect to their country's customs and heritage, then you are a step closer to winning a Korean man's heart.
2. They prioritize their family
Korean men are family-oriented. They display loyalty and love when it comes to family. It is one of the parts of Korean life that hold extreme importance.
In families, Korean men value obedience, hard work, protection, and proper etiquette. It's one of the traits you will be interested in if you consider settling down and having kids with a Korean man.
3. They believe in past events
In tradition, Koreans are past-oriented. They use past events to assess current events in their lives. They tend to cherish history, learning from past mistakes and successes.
If you are a past-oriented individual, it's your chance to find the same trait in Korean men.
4. They are meticulous in managing time
Like many other countries, Korean men tend to be impatient. They consider time important.
In South Korea, they have a phrase called "ppalli, ppalli." It simply means to get everything done as quickly as possible. Being impatient as a positive trait helps them manage time meticulously.
Managing your time while in a relationship will no longer be a problem when you date a Korean man.
5. They stay up at night
Koreans are generally known as night owls. They tend to stay up late and spend time with friends, having a good time eating out or going to karaoke places.
Letting the night lead away is not a bad thing. It is one of the ways to relieve stress. Dating Korean men, you will expect to have fun and exciting experiences together under the starry night.
6. They are goal-oriented
In traditional Korean families, extreme pressure to succeed in life is normal. It's natural for parents to go beyond making sure their children excel in their chosen profession. They believe career pressure helps them get ahead in life.
Are you thinking of settling down with someone goal-oriented? A Korean man is perfect just for you.
7. They are romantic
Korea is one of the places to be for lovers. Men in Korea love to spend time with someone special to them. They also love to kiss and hold hands while sharing intimate acts in private. At the same time, they are chivalrous — they make sure to keep their partner feeling safe and secure by their side.
If you want to meet someone who will treasure and love you for who you are, then date a Korean man. 
Tips for Dating a Korean Man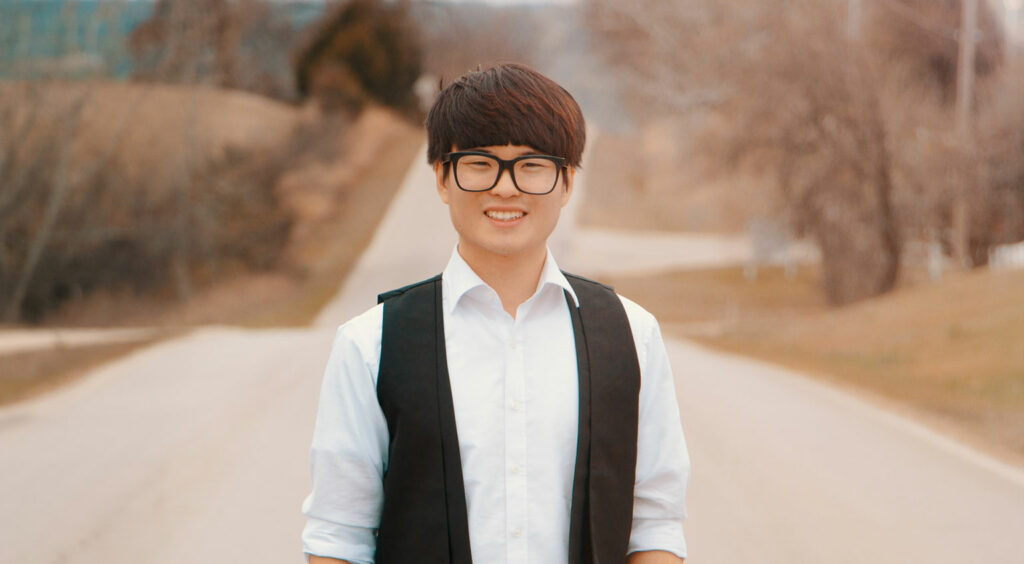 Finding The One and building a fruitful relationship with them is not a simple task. That said, facing a few challenges is what you also need to expect when dating a Korean man. 
Take note of the following tips to help you through your dating journey:
1. Learn his language
One of the things to expect when dating a Korean man, especially if you're a foreigner, is the barrier to communication. 
Learning another language can be difficult because of the required time and dedication. But, when you take the initiative to study your partner's language, he will be delighted and appreciate all your efforts to communicate with him.
2. Respect his homeland
In South Korea, patriotism is a hugely common trait — including in Korean men. They are dedicated and proud of their country.
When you show your respect to his country, he will notice it. It will help you build a strong relationship with your Korean man.
3. Always dress to impress
Most Korean men are into women who are cute and feminine. So dress the part! You don't have to overdo it — simple is best. And remember not to lose your true self.
4. Be text-ready
Do you know anyone who is a fan of texting? Most Korean men love to communicate via text messages constantly.
Shooting direct messages in Korea is common. So, if you are a fan of texting — it's time for you to send a confession to your Korean man. Let them know you are interested in getting to know each other.
5. Show sincerity and loyalty
Korean men are heartfelt and loyal. They would never jeopardize your relationship intentionally. Likewise, they appreciate someone who will always be there for them through the happiest moments and the roughest time of their lives.
If you want someone to treat you like a princess, you should start dating a Korean man. 
Top Three Places to Meet Single Korean Men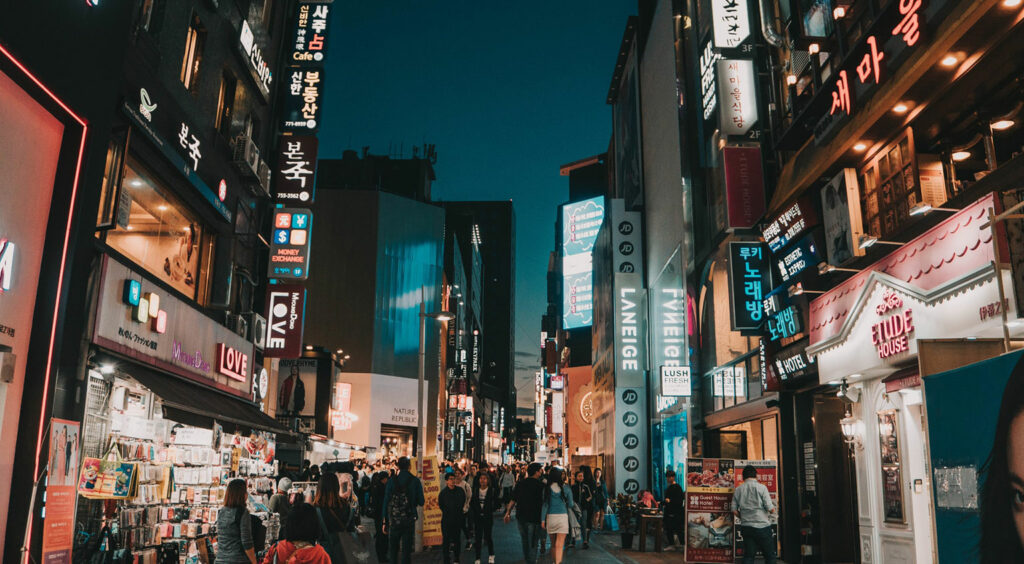 Where can you find the perfect Korean man to date? It doesn't matter where you are in South Korea. There are many beautiful places where you can meet single Korean guys.
Check out these three places:
1. Cafes
Cafes are the usual place to look for love in South Korea.
In the capital city, Seoul, visit the Ongozisin cafe. The rustic feel and the aroma of coffees, sweet taste of milk teas, and delicious delicacies will make you drool. Also, the cafe's name originates from a Korean verb, "to the past as a guide for the future." Isn't it romantic?
The cafe is along the Sharosugil near Seoul University station. It's a perfect hangout in Korea — and a high chance for you to meet the Korean man of your dreams.
2. Bars
Seoul is a massive city with various bars selection — you won't have a problem finding one! That said, meeting single guys in Korea in bars is not unusual. After all, Koreans are famous for staying up late at night.
Try out the Once in a Blue Moon resto-bar. Its jazz music and mouth-watering cuisine set up a very intimate romantic place for you to find love at night.
3. Online dating apps
Most countries, including South Korea, use dating apps and sites to meet and chat with singles. It is also the perfect way to find someone to spend your entire life with.
TrulyAsian is one of the best dating apps to build connections throughout the world. If you're interested in dating a Korean man, expect to have many options in this dating app! After an easy sign-up, you'll be on your way to browsing potential matches, text and video chatting, and many others. Plus, its commitment to safety and security will prevent you from getting exposed to dating scams.

Ready for the best dating experience with a Korean man?
Knowing what to expect in dating a Korean man will help you have a fun and exciting dating experience. They are soft, loyal, romantic, and charming than most. They will treat you right and love you wholeheartedly.
Remembering the necessary details in Korean culture will benefit you in understanding your Korean man. Take this guide to heart, and be swayed.