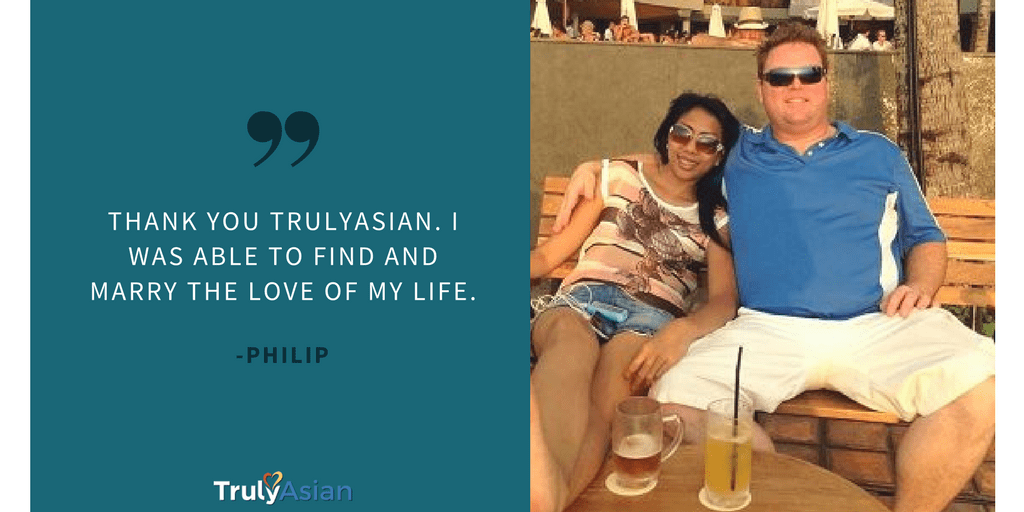 According to these two love birds, they met each other with the help of TrulyAsian and God's will. Both met each other in the early days of TrulyAsian and they just kept in touch. They constantly chatted, which resulted in exchanging emails and having long phone calls. Long distance relationships can be challenging when you both live on opposite sides of the planet but they managed by having enough patience, mutual understanding and love.
They are now happily married and living together.
"We are really grateful to your site because it gives hope to people who are tired of waiting."
- Philip and Kim
Another happy couple met through our Asian dating site, find your Asian match now!