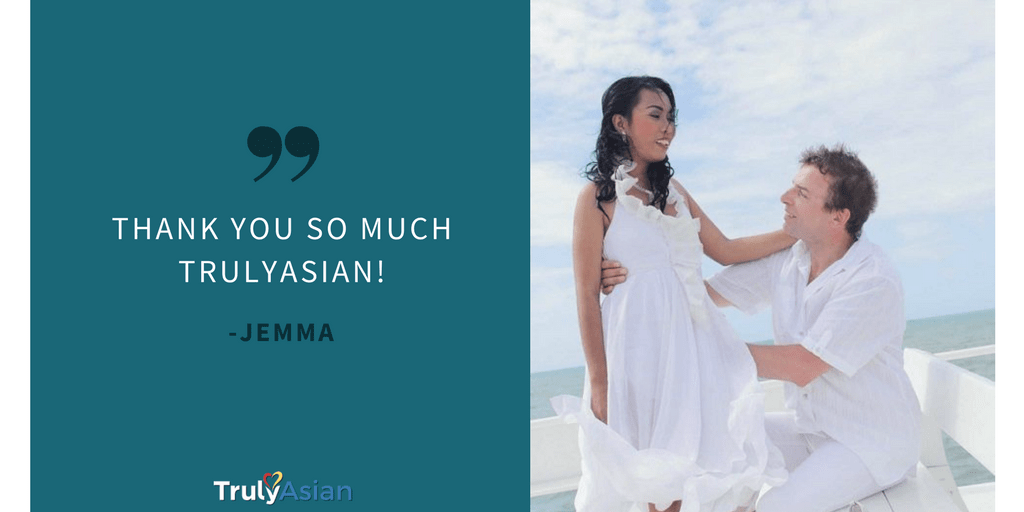 When both Jemma and Ryan were about to give up on online dating, they found each other through TrulyAsian. Both of them were interested in knowing more about one and another, so they kept constant communication for three months. Both of them were together for almost a year when they wrote us and still fall in love with each other everyday. Jemma never thought that she'd find someone so perfect. She says that she's pretty much found her soul mate since they complement each other pretty well.
"I never thought I would find someone like him that is so perfect for me... Thank you so much TrulyAsian!"
- Jemma
With TrulyAsian, Jemma and Ryan found each other. Join TrulyAsian now and find your Asian sweetheart!