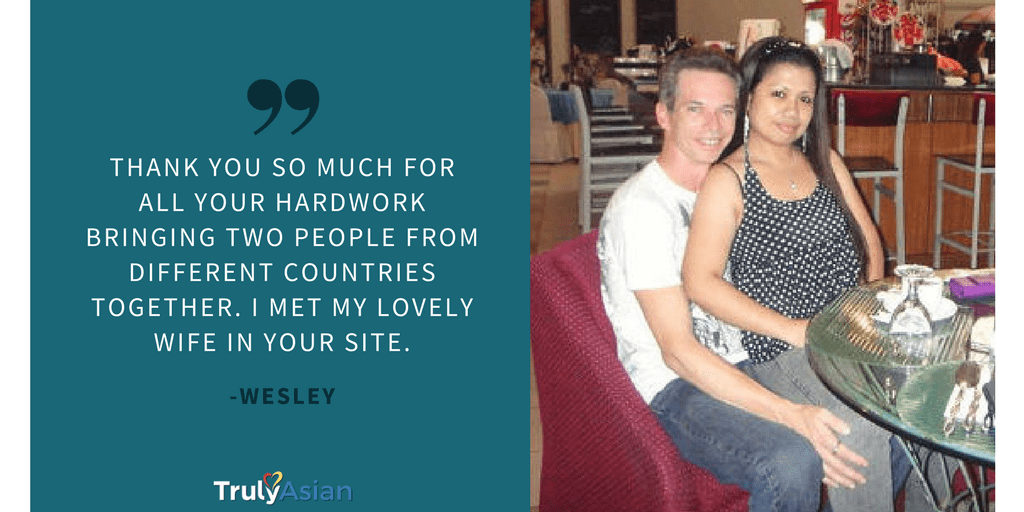 Wesley was one of the lucky ones who met their match immediately on TrulyAsian. Just after five days of being a member on the dating site, he instantly found this amazing woman who at that time he didn't know would be his life partner. He states that she has a golden heart. He also describes her as a generous, beautiful, and kind woman.
Both lovers met on TrulyAsian in December 2015. They started exchanging a few casual messages which later turned into long messages filled with love. In July 2016, both love birds got married and Ann is now set to be with Wesley in his home country. He's excited to build a new life and family with Ann filled with love and happiness.
"I met my lovely wife in your site a year ago, when I finally decided to take the plunge on trying the online dating thing."
- Wesley
Another love story has been made because of TrulyAsian, find your partner and have your own love story now!