Why is Thailand So Popular?
Thailand has become Southeast Asia's tourist hotspot. What makes Thailand so popular with tourists? It's a beautiful country filled with smiles, beaches, drinks, history, and culture. Thousands of visitors visit the "Land of Smiles" each year to bask in the sun on its shores, attend its parties, and immerse themselves in its culture.
You've heard that Thailand is famous as the "Land of Smiles," and we talk about why that is in this article. It didn't get its name for no reason. Every day in Thailand, you come across locals with bright smiles. They are friendly, delightful, pleasant, easygoing, and willing to assist you if you get lost or need an excellent place to eat.
If you're still undecided about visiting Thailand, or if you're curious about what distinguishes it from other tropical vacation spots worldwide, here are ten reasons why the Kingdom is a popular tourist destination.
Why is Thailand a popular destination for tourists?
1. Its beautiful shores and coastlines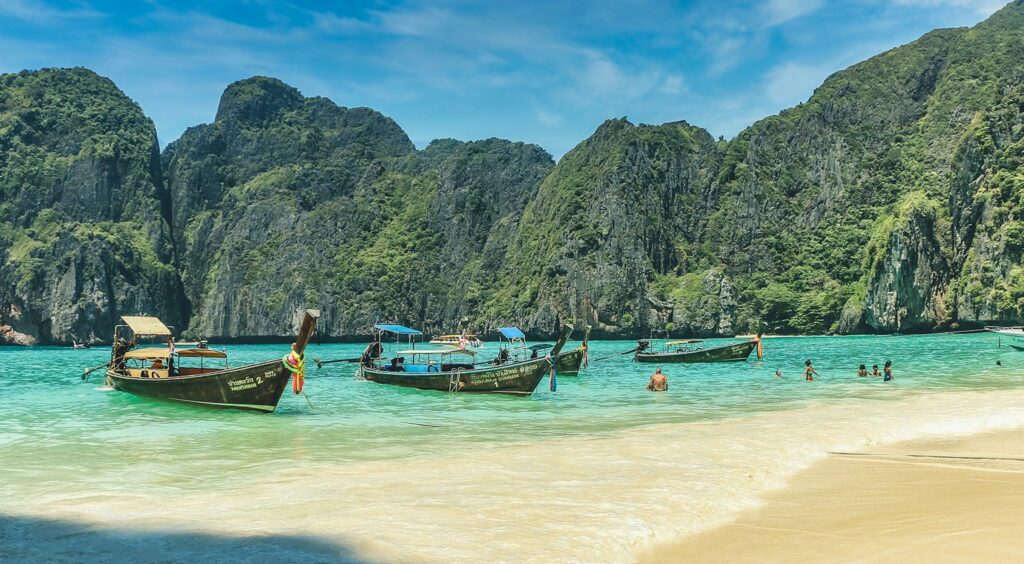 Thailand's beaches are, without a doubt, its most spectacular natural phenomenon. Tourists can choose from over 1,500 miles of coastline and are never far from white sand beaches mostly made of coral shells. You can also expect to swim in turquoise water, participate in beach sports, and watch a beautiful sunset.
The most famous beach in Thailand is Patong on the island of Phuket. This is the place to be if you enjoy the nightlife and party scene. Though some beaches, such as Jomtien Beach in Pattaya and Bang Saen in Chonburi, have been overwhelmed with visitors in recent years, there are still many breathtaking stretches of pristine and secluded sand. Freedom Beach, not far from Patong and only accessible by boat, is a tranquil option.
Railay Beach in Krabi, which is only accessible by boat, is calm, with clear blue water and beautiful limestone cliffs encompassing the tiny beach. On the island of Koh Samui, Lamai strikes a pleasant balance between beautiful scenery and beach activities for visitors.
2. The unique and stunning temples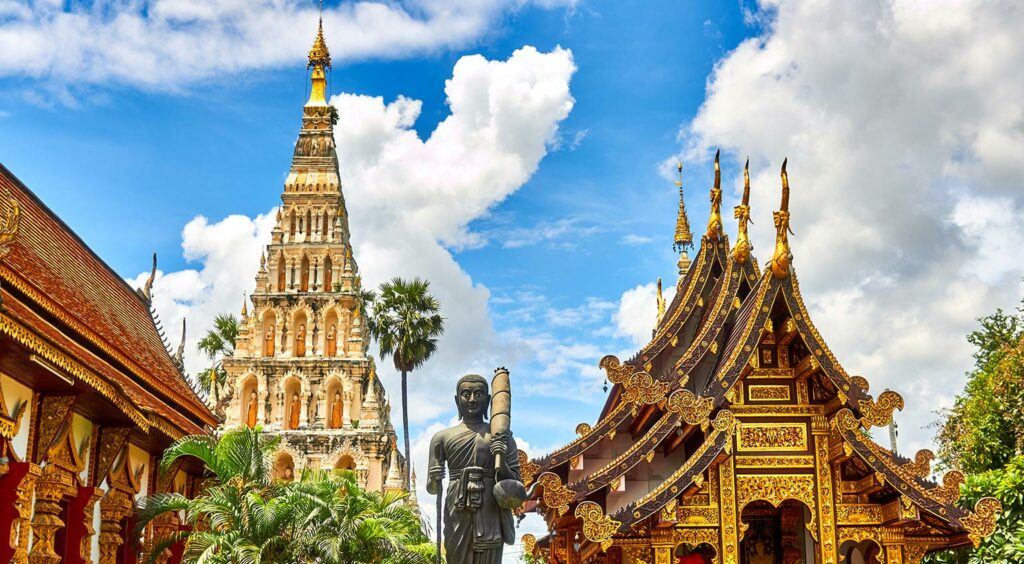 Thailand has a strong Buddhist heritage, and there are more than 33,000 Buddhist temples in the country.
Wat Arun, also known as the Temple of the Dawn, is one of Bangkok's most important landmarks and looks spectacular when illuminated against the night sky. Wat Chaiwatthanaram, a magnificent Buddhist temple of the Kingdom of Siam, is located in the ancient city of Ayutthaya. On the other hand, Pattaya is home to a magnificent temple known as the Sanctuary of Truth. Delicate carvings cover every inch of the wood structure.
Wat Phra Lampang Luang is one of Thailand's most holy temples, with a strand of Buddha's hair on display. Chiang Rai's White Temple and Blue Temple, located in Thailand's northernmost province, are entirely white and blue, as their names indicate. And Wat Phra That Doi Suthep is a gleaming temple with a view of Chiang Mai.
These Buddhist temples are magnificent and a must-see, especially for tourists who are visiting the country!
3. The delicious food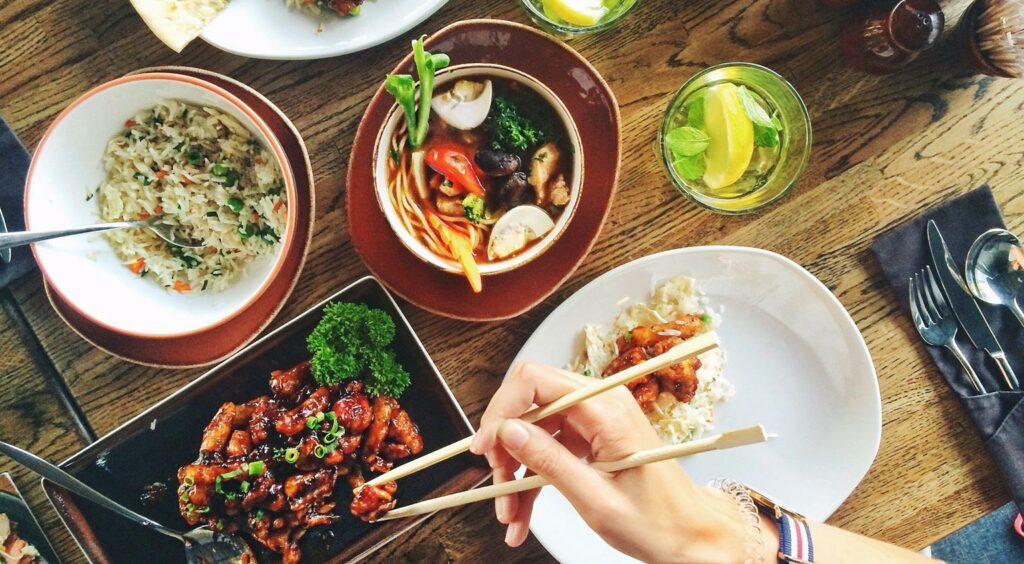 Regardless of whether guests are remaining in the Land of Smiles for one day or one month, Thai food is so tasty and different that guests ought to never need to eat a similar dish twice. Visitors will also notice that the cuisine varies with their location, keeping their dining choices fresh as they travel from city to city.
Pad thai, green curry, and satay are some of the most popular dishes in Thailand. They taste even better because of the flavors and the low price you can buy them at. You can eat delicious noodles and fresh meats from street vendors or take a seat and order in authentic restaurants. If you don't want the unlimited amount of delicious Thai food to stop, many places offer Thai cooking classes so you can take the flavors home with you.
4. Unique cultural values and traditions
It's easy to get caught up in the exciting activities available in Thailand and the wild nightlife. Still, one of the most rewarding aspects of a trip to Thailand is learning about a culture that is different from your own. Thailand's dynasties and royal families have a long history, which you can learn about at sites like the Bangkok National Museum, Museum Siam, and National Gallery.
Buddhism is still rooted in the culture. Around 95% of the population practice Buddhism, so seeing a Buddhist monk on your travels is not uncommon. By visiting some of the temples, shrines, and pagodas, you will understand more about the religion and benefit from its meditative influence.

5. It's a budget-friendly destination
Due to a shortage of cash, budget travelers have to cut destinations from their itineraries frequently. This is not the scenario in Thailand, where travel is inexpensive and various transportation options are readily accessible. That's also what makes Thailand so popular with tourists.
Budget airlines such as Nok Air and AirAsia frequently seem to have ticket sales going on, with direct flights to international and domestic airports in cities all over the country. Trains and buses across the country are also very cheap, with stations in both urban cities and some of Thailand's most popular tourist destinations.
You can plan an average daily cost of $40-60 for each individual, which guarantees you to see the best of Thailand, rest in a proper hotel, sunbathe on the seashore for a few days, and fly between cities.
6. The vibrant festivals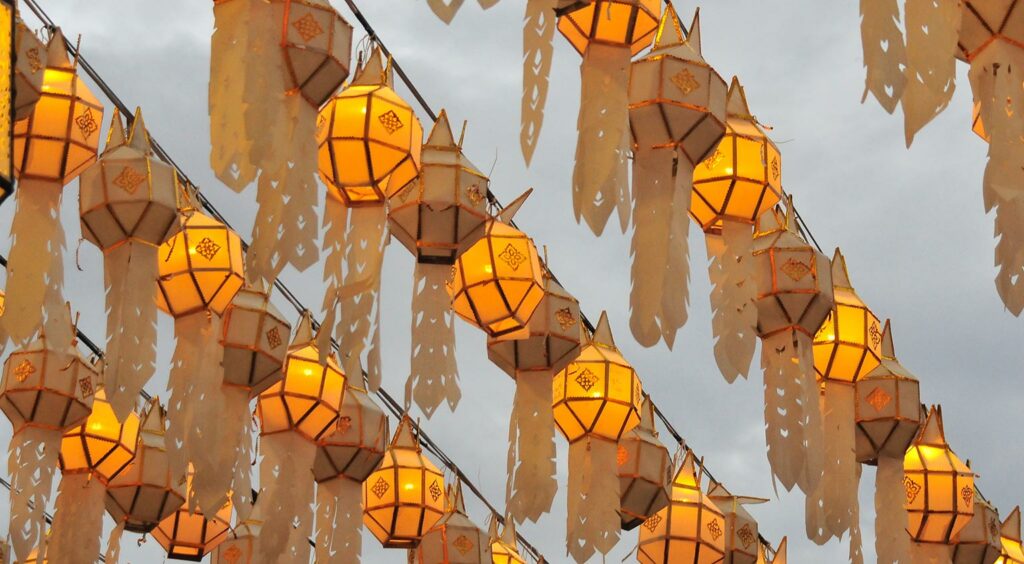 Festivals are held all over the country, with many of them taking place on temple grounds. Since several festivals follow the lunar calendar, the exact dates change year to year. Many tourists schedule whole vacations around these events in order to attend and experience this first hand.
Songkran, also known as the Water Festival, is Thailand's most prominent festival. It takes place from April 13 to 15, marking the start of the Buddhist New Year. To sweep away bad luck, people splash water on each other. 
The Light Festival, also known as Loy Krathong, is the second-largest Thai festival. People hold every year on the full moon night in November. They commemorate the tradition by releasing lotus-shaped baskets into rivers, which are adorned with flowers and candles. This is their way of bidding farewell to previous misfortunes and making good wishes for the coming year. When visiting Thailand, the best places to enjoy this festival are Chiang Mai and Bangkok.
7. Thailand's diverse and awe-inspiring wildlife
Thailand has preserved its biodiversity well, with its several national parks and sanctuaries.
You can find the white-handed gibbon in Khao Sok National Park, ideal for birdwatching and discovering rare apes. A visit to Khao Yai can include sightseeing as well as wildlife viewing. Tigers, porcupines, wild boars, elephants, and gibbons live in Khao Yai National Park in central Thailand, just 200 kilometers from Bangkok. Their one-day tour package includes hiking and safari drives, wildlife viewing, and natural adventure.
Always keep in mind to be a responsible traveler by not feeding the wildlife and avoiding any tourist attractions that you believe are exploiting animals for profit.
8. The markets where food and goods converge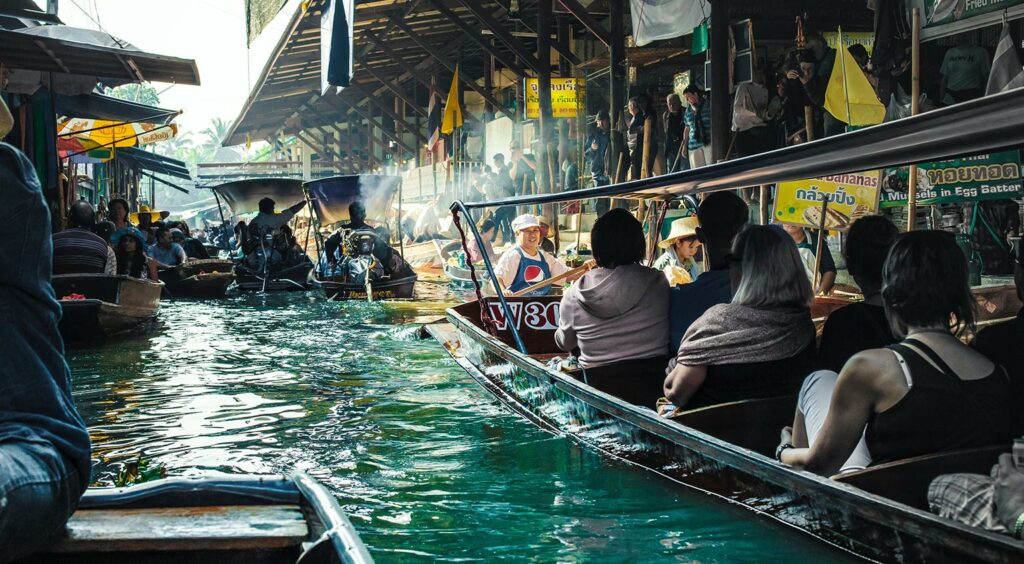 Thailand's markets are unlike any other in the world. From the visitors they draw to the products for sale, each has its distinct personality. One of the most popular is the floating market. The night market is a must-visit if you want to get a closer look at the Thai people's way of life.
The Damnoen Saduak Floating Market was once a local market, but it's now a tourist attraction. It's quite crowded, but that just adds to the fun. You'll be astounded at how people manage to get boats into the congested canals.
9. The famous Thai massage
When experiencing a Thai massage, it works the entire body by a series of movements like stretching in yoga. To apply strain to your body, therapists use their fingers and palms. A Thai massage can help reduce stress, boost your energy, and improve your performance in daily activities. When you visit Thailand, you should give it a try.
10. Nightlife scenes you won't find anywhere else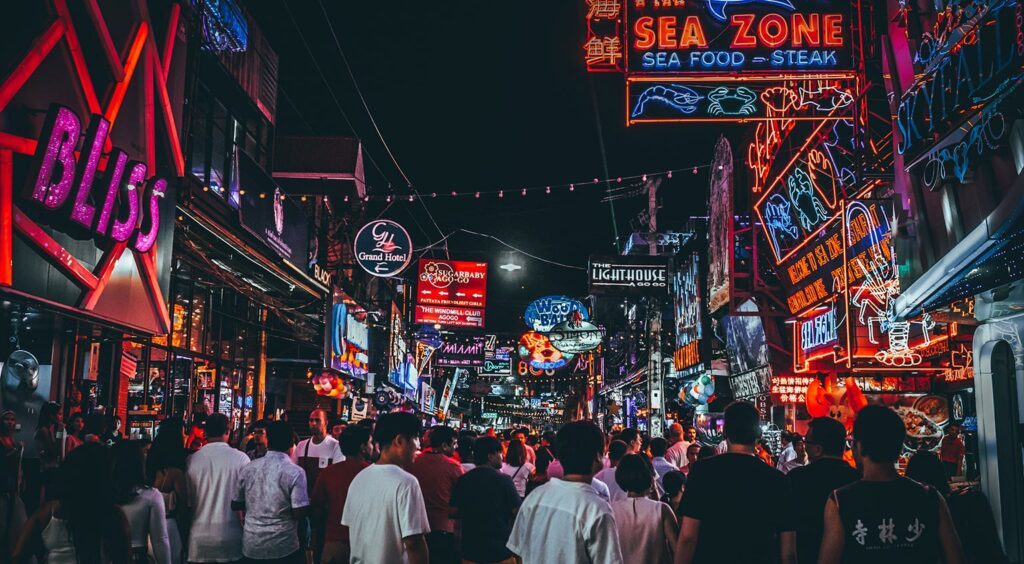 Thailand is happy to please tourists who prefer to stay out late. Lucky for you if you're a night owl because the country has every kind of nightlife any tourist might want. Backpackers flock to Khao San Road to meet like-minded people and drink bottles of beer. Those with nefarious intentions go to one of the country's several red light areas. You can find them in Bangkok, Pattaya, and other cities in Thailand.
Summary
It's no wonder that Thailand is one of the most popular tourist destinations in the world. Why not plan a trip to this beautiful country and see it for yourself? Or better yet, visit Thailand and search for your lifetime partner! Sign up with TrulyAsian today and connect with gorgeous Thai singles, and make your Thailand trip a memorable one!