22 Things About Chinese New Year 2022
Chinese New Year 2022 is just around the corner, and marking this grand occasion with someone special will be a great start to a beautiful year ahead.
If you plan on celebrating the Chinese New Year 2022 with your Chinese date, be sure to understand the ins and outs of the holiday customs beforehand. To make your life easier, we gathered all of them for you. Read with an open mind and excited heart. Enjoy!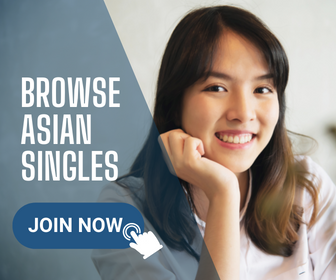 Chinese New Year 2022—22 Things About It
1. "Spring Festival" is another term for it
The chunjie (春节), or the Spring Festival, is the most important holiday for many Chinese. Although the season is still very snowy, the Chinese celebrate it, marking the end of cold days and the start of spring.
Many parts of the world also call the holiday 'Lunar New Year' as it perfectly follows the moon's phases.
2. A day for prayer for a good harvest
Geographically speaking, China has a vast rural population. They have a big agricultural country with rich farming resources. For this reason, harvesting was everything for them.
The Spring Festival started as a ceremonial celebration of prayer and thanksgiving to the gods for a good harvest season. But, an entertaining myth also attempts to explain the holiday's origins.
According to Chinese legend, an ancient monster named Nian (年) lived in the mountains. Each year, it would come down to the villages to destroy the crops and fields. It would also terrorize and kill people and animals.
As a result, locals would hide inside their homes. But, to rescue everything and everyone from destruction, one brave boy fought the monster by setting noisy firecrackers ablaze.
The ancient villagers also helped fight the monster by making a fearful animal figure out of bamboo, paper, and cloth. To animate the image, they let two men inside the model. They finished it off with a furious beating of gongs, drums, cymbals.
3. Indefinite date for the celebration
The Lunar Year, which typically falls between January 21 to February 20, has always had an unclear date for the celebrations. This time, Chinese New Year 2022 will take place on February 1.
Although China has officially adhered to the Gregorian calendar—like the rest of the world—the lunar calendar is still significant to the locals. With this, they still observe traditional holidays like the Winter Solstice. And, many Chinese still calculate their birthdays and ages using the lunar calendar.
4. Surge of migration
They say, "no matter where we go, we always find our way back home." This quote rings true, especially during Chinese New Year. Every year, families from all over the world come back home to celebrate the New Year's Eve dinner.
Many Chinese citizens and tourists flock to terminals to buy train tickets during the holiday rush. Since the Chinese New Year is a grand holiday, people often book tickets 60 days before. With this, a mad rush typically happens.
Additionally, there is an extremely high traffic load and heavy travel rush during the entire festivities. In modern China, children who work in the city go back to their rural homes. The migration-back-home affair is called the Chunyun period or Spring Festival travel rush.
5. The grandest fireworks displays are set off
As in the myth about Nian, the crackling of bamboos scares monsters off. Locals then stayed up on Chinese New Year's Eve and used them to make loud noises. Sometime later, firecrackers and fireworks replace bamboos as they make louder noises.
Though China has a nationwide ban on fireworks, this will not stop locals from making merry during Chinese New Year. This Chinese New Year 2022, they can enjoy fireworks displays operated or approved by the local government.
6. Millions watch the New Year's Eve Gala TV coverage
Those that cannot come home to China for this year's Chinese New Year 2022 can tune in to the New Year's Eve Gala on national television. This special holiday coverage features Chinese celebrities and singers performing local and traditional songs and dances.
It is so much like how Americans watch the ball dropping on Times Square during New Year's Eve.
7. Fake romantic dates are rampant
This Chinese New Year 2022, like any other CNYs before, will be a massive gathering of relatives from all over the world. This means a whole lot of reminiscing and catching ups.
Without a doubt, Chinese elders would also ask about the young ones' dating lives. For those without one, the holiday would be a nightmare. This is why some hire fake dates—boyfriend or girlfriend—to show the relatives. It might sound like a desperate move, but perhaps it's better than feeling and hearing the relatives' judging looks and comments.
8. Children receive 'ang paos'
While Filipino children receive Aguinaldos for Christmas, kids in China also receive money kept in red envelopes called ang pao (red pockets/packets). Money inside an ang pao should be in even digits as they're known to be lucky numbers—except for number four.
But, if you don't have cash or feel like bank transfers are way better, digital red pockets should be a great option. This is a better choice for officemates and friends away from each other, too.
In many scenarios, friends will transfer money through a group channel and watch each other fight for the money. They call this fun activity Qiang Hong Bao, meaning snatching red pockets.
9. Wine, tea, or toys—popular gift ideas for adults
There are plenty of excellent romantic gift guides this Chinese New Year, but if it's for your date's parents, you have to be a little careful.
If you want to be safe, consider tea, tea sets, wine, or champagne. Be sure not to pick anything green-colored as they suggest jealousy. Meanwhile, kids like your date's little brother or sister will appreciate an ang pao or any toy.
10. Ditch mirrors or pears as gifts
China is a superstitious country. And, like the gathering and performances surrounding the Chinese New Year main celebration, locals also have a few gifting guides to keep their good lucks coming (and turn away bad ones).
Mirrors, for example, are taboo gifts as locals believe they attract monsters and ghosts around. They also easily break, and anything that shatters easily is a bad omen for them.
Pears are a terrible gift idea, too, since the Chinese word for it sounds like the word for leaving or 'parting.'
11. Xīn Nián Kuài Lè—holiday greeting
When visiting your local date's family this Chinese New Year 2022, greet them with the appropriate greeting. As a guide, take a look below:
Xīn Nián Kuài Lè – literally translates 'Happy New Year'
Kung Hei Fat Choi – locals in Hong Kong and other Cantonese-speaking regions greet this way
Gong Xi Fa Cai – meaning, 'Congratulations on the fortune.' Mandarin-speaking Chinese offer this greeting to each other
12. Good hygiene isn't a priority
There is a day before the Spring Festival when everyone has to clean the entire house. It is dedicated to sweeping bad lucks to the door and making room for good ones.
Cleaning on that day is necessary as elders dissuade everyone from showering, cleaning the house, or throwing out trash. It is so to make sure they don't sweep or wash away good luck.
13. Dumplings or spring rolls are the seasonal favorites
Many Chinese households prepare a hearty meal to greet the New Year. But the spread won't be complete without either dumplings or spring rolls.
Locals from the northern part of China enjoy a hefty batch of dumplings during New Year's Eve dinner. Meanwhile, spring rolls (egg rolls) are a staple to the southern Chinese locals during the holidays.
14. Desserts have meaningful equivalents
Desserts prepared during Chinese New Year have special meanings—primarily puns in the name. For example, the tangyuan means 'soup balls,' but it also sounds like tuanyuan, meaning 'reunion.' This is why the tangyuan is a staple dessert during Chinese New Year.
Here are other staple desserts that have deeper meanings for the Chinese:
Nian Gao – a rice cake that represents success every year
Fa Gao – a hybrid of sponge cakes and muffins (which others dye in festive colors) that suggests wealth
15. Oranges and tangerines play a large role in the festivities
Oranges and tangerines are also famous players during the Chinese New Year festivities. The Chinese believe they bring good luck and fortune based on their pronunciation and characters:
Orange – chéng in Chinese, which sounds like the local pronunciation for 'success'
Tangerine – jyoo contains the Chinese texts for luck (吉 jí /jee/).
16. Red decorations are everywhere
Before 'RED Day 'had been associated with Taylor Swift, it had long been the Chinese's primary color for their new year. With this, from house decors to food colors, everything must have a touch of red during the Chinese New Year 2022. Chinese mythology also explains red as another thing that scares off the ancient monster, Nian.
17. 2022 is the Year of the Water Tiger
The Chinese New Year 2022 is the year of the Water Tiger, which is in conflict with Tai Sui God (guardian God for everything). It may mean that this year will be emotionally and financially challenging. As such, those who belong in the tiger's year shouldn't make impulsive decisions or dwell on problems alone.
18. Your zodiac year (or Běn Mìng Nián) is bad luck
While some of us often feel excited to know it's our zodiac year, the Chinese believe that someone's běn mìng nián (zodiac year) may bring them misfortune. While many mythical reasons attempt to explain why the most common claim is that demons will take anyone celebrating their běn mìng nián as it's their rebirth year.
On your Běn Mìng Nián, be sure to wear red always—it's a great defense weapon.
19. You grow a year older
China is the first country to use the East Asian age reckoning—a unique way to count age. People in the country believe that they turn one by the time they're born, and they age a year older on New Year's Day of the lunar calendar.
With this, the Chinese have a 'real' age (shí suì) and a 'fake' nominal age (xū suì). This was the system that many Chinese followed for the longest time, although it isn't officially used anymore. But, to those that still do, they use the system interchangeably. So, when dating a local, be sure to ask them first to be safe.
20. It's a worldwide celebration
There are many Chinese people all over the world. While many with Chinese ancestries religiously mark the holiday, neighboring countries also observe Chinese New Year as an acknowledgment.
Countries like Brunei, Indonesia, Malaysia, North Korea, the Philippines, Singapore, South Korea, Taiwan, and Vietnam consider the day a public holiday. As such, Chinatowns in those countries often transform into exciting places every Chinese New Year—until recently due to the pandemic. Many countries in the west also observe the day—as long as there are Chinatowns nearby.
21. Longest holiday in China
According to the Lunar calendar, the Spring Festival lasts for 15 long days, ending in a full moon. However, since celebrations start on New Year's Eve, the overall holiday lasts for 16 days. Other locals even start the counting in December (lunar) with the Laba Festival (腊八节)—approximately 40 days of celebrations.
22. It all ends with the Lantern Festival
During the Lantern Festival, Chinese locals decorate the streets with colorful lanterns to culminate the Chinese New Year—which will fall on February 15 this time. People would typically go outside to celebrate, enjoy street delicacies tangyuan (sweet rice balls), watch dragon and lion dances, and set off fireworks.
Many teenage girls also look forward to the Lantern festival as they were only ever permitted to go outside unaccompanied during this day. For this reason, the celebration is also known as Valentine's Day in China.
Have a prosperous New Year!

Chinese culture is fun and complex—and will need a bag load of studying, patience, and understanding to traverse freely. When you can, learn their customs and traditions by heart and celebrate a fun Chinese New Year 2022 while you do.