12 Best Valentine's Day Gifts for your Asian Date
When shopping for the best Valentine's day gifts, others look for presents like it's part of their typical day. While, some still need to weigh many things before punching the check-out button. If you belong to the latter part of the spectrum, we got you covered!
Gift-giving has always been a challenge for many. Picking that perfect present that's both meaningful, cool, and practical is never an easy feat. But, we made the whole experience easier for you.
This Valentine's, let's talk about gifts and why choosing the perfect present is necessary. Without a doubt, our gift guides will be something you'll enjoy or make you cry, "Eureka!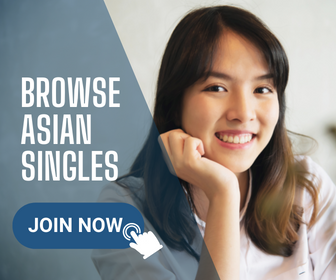 12 Best Valentine's Day Gift Ideas
1. Travel Mug
Got a tea drinker partner who often spills their beverage on their shirt than straight to their mouth? A travel mug like this might be the perfect present for them.
Great travel mugs should include an infusion chamber and double wall insulations. Essentially, they should help maintain a spill-free drink while keeping drinks hot or cold for hours.
2. Sock Fancy Subscription
Socks make it to our best Valentine's day gifts as they offer comfort both literally and figuratively.
If your SO (significant other) quickly loses their socks, they'll appreciate you dearly when you subscribe them to a monthly pair of socks. Socks as gifts are especially perfect when many of us currently stay home during the pandemic.
3. Cute Keyboard
For your girl whose on her second year of working from home, a candy-colored serotonin-inducing wireless keyboard will undoubtedly perk up their space. Keyboards like these work in almost work on any device like Windows or Mac.
They're also available in four colorways, so be sure to get your favorite Asian lady something from their favorite color.
4. Kissing Mugs
Celebrate being part of a romantic pair with a pair of his-and-hers kissing mugs.
Made in Porcelain, these smooching mugs are a great present if you like teasing your conservative boyfriend or girlfriend. They're also ideal if you wish to subtly tell them you like a kiss as a repay when they ask you for a coffee (or tea) refill.
5. Date Night Bucket List
Tired of the same old dinner out or movie nights? Get creative and switch things up this year in the form of cute craft sticks.
Bundle kits for couples like this are a great—and adrenaline-inducing—Valentine's day gift. They're excellent as they feature a gamut of fun date ideas from romantic and spontaneous adventure (go camping or stargazing) to intellectual inspiration (attend a lecture from a famous professor or a local university).
Gifts like these are also something you can make use of, especially when you're both tired of thinking about what to do for the weekend.
6. Personalized Men's Secret Message Bracelet
Whether you're in a long-distance relationship or not, make him feel like you're always close by him when you gift him a woven leather bracelet for Valentine's. While you're at it, make sure it's something that can be personalized secretly—so he won't get teased or simply to keep your message private.
7. Reasons Why I Love You Notebook
Nothing screams thoughtful and personal better than this Reasons Why I Love You Notebook from Etsy.
There are many reasons why this item made it to our best Valentine's day gifts list. But, for the most part, it's because it lets you express things your words fail to express.
8. Slippers
During these times, our partners can't display their most stylish selves. All they can do is invest in some great and comfy footwear.
Treat your sweetheart with some fuzzy slippers ideal for cozy work-from-home afternoons, lazy mornings, and everything in between. When you do, you can't only guarantee a warm hug in return, but an oh-so-sweet kiss!
9. Bluetooth Shower Speaker
If your partner's the type to have a concert during showers, they might fall in love with you even more if you gift them a shower speaker.
Once they connect them to their phones or any device available around, surround-sound shower speakers will give the ultimate concert feel. All these are, of course, thanks to the wireless and waterproof speakers. Besides the standard music functions (play, pause, skip, etc.), shower speakers can also receive calls, thanks to their built-in microphone.
10. Mini Heart Necklace
Say "I love you," for the first—or nth—time with some delicate necklace with a heart pendant as its central piece.
Regardless of price or brand, any necklace can effectively pull off and emanate an effervescent statement of timeless style. But, when choosing a piece for your better half, pick something that also symbolizes the timeless adoration you carry for them.
11. Red String Gold Heart Charm Bracelet
Tell your Asian date how lucky you've been since they came when you gift them lucky red string heart bracelets.While expressing your gratitude is practical, giving them reminder tokens is always essential. And, quite frankly, it has always been proven effective in warming their hearts and keeping the love alive.
12. Back Neck Shoulder Massager with Heat
The best Valentine's gifts are clearly the ones you can share with your Asian date.
If you're looking for something that you can enjoy as much as they'll do, a neck massager is a perfect gift. If you want to celebrate Valentine's at home this year (like last year), a massage date should be the way to go!
Happy Valentine's Day!

Getting your significant other something they can use and enjoy at the same time for Valentine's is always a challenge. But, sometimes, all you have to do is rely on your memory on what they prefer on something. You can also count on your intuition, you know? After all, who knows what they like better than you?
When you finally decide what to get them, choose a specific item from their desired brand, and go from there. Good luck and happy Valentine's day in advance!