Hottest Asian Dating Sites and Apps in 2022
The pandemic changed the way we romance. Gone are the days when we confidently sit around in bars or coffee shops and eye on someone attractive.
Now, perhaps, the first thing that comes to mind if someone's approaching is if they're vaccinated or not. Or whether that hoarse voice is natural or due to a cold. To say that we've grown a little worried is an understatement.
Thankfully, Asian dating sites have swooped in to save the day. Developers upped their game and painted a fresh color to Asian dating sites.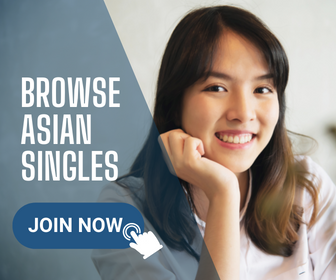 If you're among the many hoping for their shot at love, you, too, need to use the best dating platform. Luckily, we rounded up the best Asian dating sites that might work for you. We also included its features to help find the best platform that fits your needs. Good luck!
Top Five Asian Dating Apps In 2022
1. TrulyAsian
Operating under the umbrella of Rometic, TrulyAsian is an Asian online dating platform that connects people, whichever corner of the world they may be. Asian dating sites like TrulyAsian also make it possible for hopeful hearts to meet their perfect person soon.
What's good about it?
TrulyAsian is credited among the safest dating sites in Asia, thanks to their layers and layers of protective systems to ensure high privacy levels to its users. They also use an advanced matching algorithm that analyzes many functions, allowing you to find the perfect match quickly.
Site Features
This crowd-favorite dating site and its app counterpart boast exciting features such as
Easy-to-use search filters
Unlimited communication highlights: messaging and video
Translation options
Compatibility evaluator via the Personality Test
24/7 support team
Dating by Region
Archive of good-read digital manual, how-to's, and tips on the Asian dating landscape
While TrulyAsia's praiseworthy core features are free, more exciting things await premium members. Nonetheless, Asian dating sites have gained more popularity since TrulyAsia came into the picture.
2. AsianMelodies
AsianMelodies is a dating platform focused on helping people from all corners of the world build social connections online.
What's good about it?
While a pleasurable experience is the top priority of Asian dating sites like AsianMelodies, they want to reiterate that they do not condone abusive remarks on anyone. They do ban any user should anyone report them for breaking community rules. They also have a support staff ready to cater to their online member's needs.
Site Features
Built-in messaging option
Video chat
Secured and detailed registration process
Match with users nearby, or all over the world
Like TrulyAsian, AsianMelodies' core features are for free, but members can use a plethora of functions and hallmarks should they upgrade their memberships to premium.

3. DateinAsia
Asian dating sites have been more fun and entertaining since DateinAsia played the game.
What's good about it?
DateinAsia uses a modern retro design, which perfectly catches the attention of millennials and gen-Xers. That's because these style inspirations are presently making a comeback.
Site Features
Unique video profile
Tag systems for your profile
Chat rooms—for free!
Verified profiles
Unlimited free inbox with photo, video, and audio
Can make fans (people that like you) or friends (people you like back)
Functionality-wise, DateinAsia has a relatively standard function but an equally useful one. There are some hidden gems among Asian singles, but you'll have to put in a boatload of effort and time on the site to find your person.
4. LoveInAsia
Asian dating sites like LoveInAsia are excellent for one specific reason: they want to help users find love online.
What's good about it?
The particularity of LoveInAsia's app is that it's a hundred percent free. That means, of course, that users don't have to pay any fees, and no credit card is required, too. All users have to worry about is acing the registration process—which is pretty straightforward—and uploading a winning online profile.
Site Features
Register and log in to the site whenever you want
Search by gender, age, and location categories
Free access to different profiles available on the site
Slide into someone's inbox easily
Send kisses or even gifts
Add your favorite profiles to 'Favorites'
Translation tool
5. AsianMingle
Asian Mingle is a safe and excellent online dating site and app. Like any other Asian dating site, this one serves its purpose of connecting Asian singles to other bachelors or bachelorettes worldwide.
This Asian dating platform also has chat rooms where you can talk to like-minded people and make meaningful connections.
What's good about it?
Asian Mingle has a stylish and intuitive user interface that makes it easy and great to use. They also built the site with users' security in mind, evident through their comprehensive registration process.
Site Features
Quick and easy signup
Unique photo and video profiles
Search by region—or via any other categories
Private inbox for messages, videos, and photos for free
Group chat rooms to meet someone great or new friends
On top of all these fantastic features, they also introduced its newest highlight, 'Flash Chat.' This option lets users send pictures, videos, or audio clips, automatically deleting them after a specific amount of time.
Finally, do minor tweaks!
Now that you know the hottest Asian dating sites in the field nowadays, let's finally—and very briefly—talk about the things you need to do to score a date with an Asian single.
Online dating is not always rainbows and sunshine. Not because you've made yourself available out there doesn't magically guarantee you'll meet your person soon.
For one thing, you still need to set up a great online profile that attracts singles of the opposite sex. Remember not to post a photo that's too outdated. Writing incorrect profile information is a big no-no, too!
Your online profile must be a reflection of you. It should perfectly show your joyful personality or your open-mindedness.
Select the best dating site or app, yeah?
Looking for love online can be challenging, so you must not be disheartened if you haven't met your person yet. You just have to be a little adventurous and unafraid to meet (and kiss) lots of frogs first.

You also have to wait patiently and believe that someone perfect for you will come along. Have fun!