A Comprehensive Guide to Dating an Indian Woman
Indians are one of the most engaging people to be with. Their cultural personality is full of fun and excitement. And those are probably one of the reason that brought you here. You're interested in dating an Indian woman, yes? Well, dating them is far less elaborate than what you might think. You only need to remember and practice a few points to get your way to an Indian woman's heart.
Indians are Generally Outlined as Never-Ending Optimists.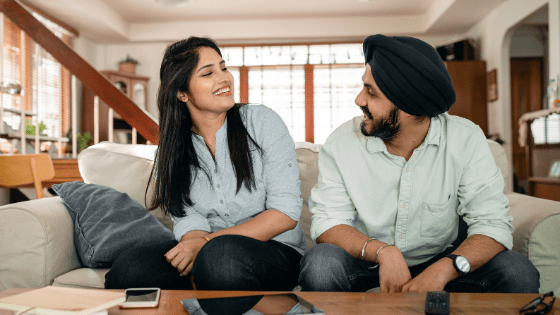 As Mats Lindgren, CEO and founder of Kairos Future Group, finds, "Indian youth are strikingly more optimistic about their future and also about the future of society. The general picture in other countries is that young people tend to be personal optimists but societal pessimists." (Source: India Times)
This is because Indians celebrate people and delight in little wins in life with family, friends, and acquaintances despite the vast size and diversity of culture in their country. With this, they can live in the moment and can enjoy present situations with gratitude.
Indians fancy talking
Storytelling is an everyday thing in India due to its culture of passing ideas and narratives from one generation to another. The Indians have this characteristic that they are accustomed to, and they take it wherever they are in the globe. It is genetic.
There is a big possibility that the Indian girl likes to chat. Still, you have to be engaging in talking with practically about anything. Yes, anything about conspiracies, soap operas and dramas, the new, latest gossip, and particularly about everything. You will get animated talks. The intention is to go along as genuine, non-threatening, pleasant, and casual. Just be calm and relaxed. In other words, be yourself.
Indians don't care about privacy
In this case, the meaning of privacy is interpreted as minding your own business, irrespective of the internal and external environmental factors.
There is no personal space in Indian culture since we talk about living with extended family members under one roof. Having your room as a kid is considered a privilege. This culture is not a new thing since other Asian countries also practice the same thing. One country, for example, is the Philippines. So once you start dating an Indian woman, you can expect that she might have consulted stuff about you to her mom, aunt, female friends, or to a few colleagues.
Social media can define you more than who you are as a person. So be wary of what you share on the internet, especially on social networking sites. But this is since Indians tend to be very people-oriented, though it may seem overdone at times.
In a nutshell, dating an Indian girl may vary depending on whether online or offline, personality, and compatibility.
Recommended Article: The Ultimate Guide to Indian Dating
Dating Women in India vs. Dating Indian Women Outside of India
It's important to know what local girls in India are not like your typical girl next door from the west, though she would have physical attributes as the ones you happen to see on Gully Boy. But what's more critical to know is that there are more differences than similarities when dating local Indian women and an Indian immigrant. Here are some of them: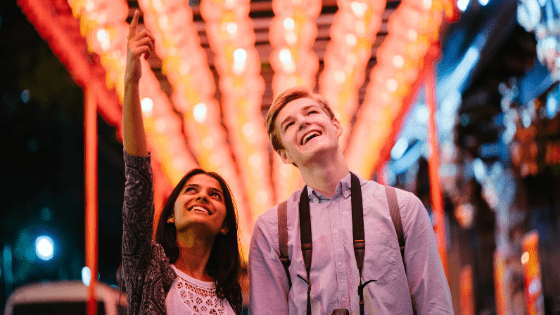 Dating a Girl in India
1. Be wary of spy cams in the neighborhood
The neighbors have to know your love story too! It is so much better for them, and they have nothing much better to do than find a more exciting topic to gossip about.
It is quite normal in most Asian cultures to talk about their neighbors when they see them dating someone new, bringing them home to introduce to their parents, and of course, how they dress. So don't be shocked if her entire neighborhood is aware of your existence. You're just a part of a hot new gossip for the week.
2. Visiting but with high limitations
Culture dictates that whenever you visit your Indian girlfriend at her home (especially if she's living with her parents), you should behave yourself and prevent any public displays of affection from happening as this will be very disrespectful to her family her culture.
If you can, you also have the option to bring a chaperone to your dates to make her more comfortable and less likely to be scrutinized.

Dating and Indian girl outside of India
1. Do the pickup lines
These might work on some, but not all the time.
This tip might probably not work all the time since every girl has a different preference and perspective, and your Indian girl probably knows this strategy too since she most likely heard it a dozen or so times.
You can try a few pickup lines for practice, but make sure to make it a smarter one.
It depends on the woman's preference though, if she laughs at the first pickup line, then maybe doing a follow up wouldn't be so bad. Just make sure it's only as good as the first one.
2. Sign up on dating sites
It is always an excellent choice to scout for somebody online first hand rather than waste plenty of time doing it the traditional way. One way to do that is by signing up for an Indian dating site or an Asian dating site like TrulyAsian with thousands of online singles from India.
Meeting Indian girls can also be tricky since they are a bit too picky and have high standards when choosing their partners. They don't prefer small talk that much, especially when they're with a date. This is an indicator that they're serious about finding someone.

3. Get to know them first
So you have chosen a few matches and scheduled a meetup with an Indian girl.
If it's just the two of you alone on the date, there is a chance that it will lead to a disaster. If you want to have a second date with the Indian girl you like, you need to have her bring one of her friends or your friends with you on your first date. You will need a chaperone, per se.
When she enjoys your company and shows interest in you during the first meeting, then this is an excellent sign to set up the next date, though there is still a chance that she might bring a chaperone with her. If you are lucky enough, it can be just the two of you alone, although that's less likely.
4. Do your shared interests
There is more to just talking when you are dating an Indian girl. Spend some time doing things that you like together. Having something in common and doing them makes you step ahead of her pack of suitors.
5. Rejection is Inevitable
Dating an Indian girl can be quite challenging, mostly due to cultural differences.
Getting rejected is a dead-end, but it is up to you if you want it to end it there. If you want the girl, you have to be sure of yourself and what you want.
But before you take any step further, make sure to ask yourself if your intentions will be good for both of you? Or is it all one-sided? There is a fine line between being determined and pushy, so tread lightly.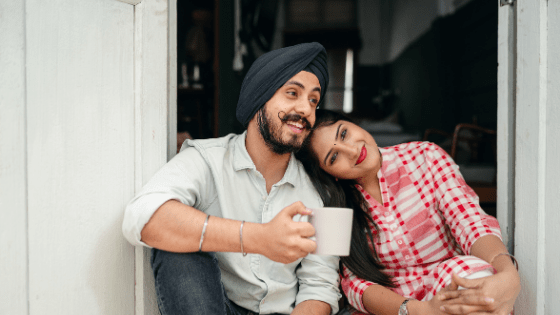 6. Reputation with dating Indian women
There is no casual dating for Indian women, for the most part.
Whether you are in India or dating an Indian woman who's out of the country, their traditions and dating norms follow them. It is always best to ask the Indian woman to date if it is okay to go out with you alone. In India, women are considered impure and not fit for marriage if seen going out with a man alone. However, it might be contrary to Indian women living abroad.
Does this bother your Indian girl? If so, it's not at all bad to ask her beforehand. This goes to show that you're concerned with her wellbeing.
7. To fling or not
Most Indian women date to marry. Although there was a significant shift with the modern generation of younger women, Indian women wish to be with somebody for the long haul most of the time. That's why you always have to make your intentions clear, not just when dating a woman from India, but anyone really, as this prevents unmet expectations, unreturned feelings, and broken hearts.
An Indian woman likes to be with someone with these qualities
1. Confidence of a knight
Being confident is life-changing. It not only makes dating easier but everything else in life as well. A confident guy is very much compatible with an Indian girl. Be someone who's sure of himself, takes responsibility, and can be someone to depend on.
2. Chivalrous and romantic
Movies play a significant role in influencing people's minds, especially if one starts watching them at a young age.
Wonder how Bollywood got famous all over the world? Other than their exciting storylines, being a gentleman and a romantic is typically portrayed in Indian films. Indian girls want to believe that they happen in real life.
3. Support and bedrock
Dating an Indian woman comes with other responsibilities, too!
There are times your Indian girlfriend wants to vent out and let herself be vulnerable in front of you. Be that unyielding shoulder to cry on and allow yourself to be that understanding human that she can blabber whatever she wants.
Once she does this, that means she entirely and utterly trusts you.
4. Crystal clear transparency
So you are pretty sure that your intentions are genuine, and you want to know this Indian woman more than what meets the eye. She wants the same thing as well. If the feeling is mutual, there is no ground for firewalls or what we call secrets. Secrets are made to guard something that makes or breaks people.
If you hide things from your girl, this only breeds ground for a possible end of the dating process.
5. Communication is always crucial
Talk and walk the talk. You went through the "how are you's" and the "what are you doing" kinds of conversations. You're now on the next level of dating an Indian woman. You are the person who shows up and the one who values her time because you value what you have together. You do these things no matter what you feel.
6. Respect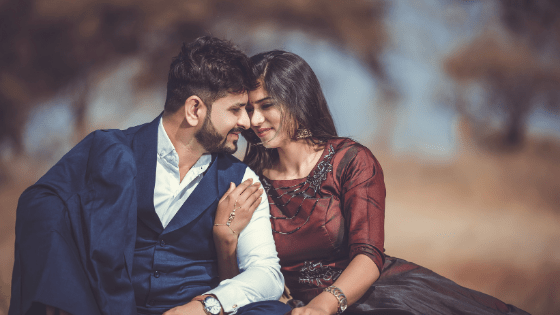 The boundaries are endless for a person to show this. With the culture of Indian women dating Indian men or otherwise, gaining their respect has to be given and taken. You get what you give.
7. A vibrant cheerleader
When everything is pressing, and when every time it is like competition for your Indian woman, a cheerleader close by is what she needs. She wants somebody who inspires and encourages her with what she wants to do with her life.
8. An animated person
Quirky moments and some self humor lift your weary self. If you can cheer for the Indian woman, you are dating as much as you can, you got it one for the road.
9. Intelligence and honesty
This goes together. You want to get your Indian girl impressed with how you do things on your own or with the people around you. Not only when she sees you doing it. You got to be smart enough to be honest towards yourself and her. This is the way to an Indian woman's heart.