Ultimate Guide to Indian Dating – The Do's and Don'ts
In a country with a large and diverse population, Indian dating might seem like a rather cumbersome and intimidating process to find someone you can hang out and connect with on a romantic level. Of course, with folks belonging to different ethnic groups, the sheer number of different local languages and dialects present, and the complete reliance on traditions and culture, as well as the stark differences in the way rural and urban India view the dating culture, do make the whole idea of finding love in the Indian subcontinent seem very difficult and laborious, but that is not so.
It's rather simple to find and interact with members of the opposite sex. Especially if you try to understand the cultural and ethnic background that your prospective 'other' is from. In this article, explore the different pointers that you should know before finding singles in India, be it for a one-off date or a long-term commitment.
Where can you meet singles in India?
As soon as you land in India, you'll realize that social gatherings play a massive role in the country. So social settings would be ideal for you to start meeting new and exciting people. You will be warmly welcomed if you decide to be part of any social or religious gathering because Indians have a long-standing belief that guests are akin to God and must be treated so!
Even if you have just moved into a new college campus, you'll realize that many people would ensure to see that you're comfortable. For someone new to the country, it's always good to have an unofficial 'guide' to understand the quirks and processes of the Indian way of life.
Although direct meetings are always the best way to meet someone new, the whole dating and wooing culture is new to Indians. In a country that places so much importance on the concept of arranged marriages, this shouldn't come as a surprise! To someone who grew up in the west, the idea of arranged marriages may seem unnatural, while it has been the norm for Indians for generations. Although arranged marriages are quite prevalent, the current crop of young Indians seeks to move away from such traditions. They are trying to find love in new ways that are more comfortable and familiar.
The ironic dichotomy about dating in India is that as many Indian singles you would meet who are keen on relationships that lead to marriage, many Indian women are also put off by men who propose marriage on the second date itself! Sure, you may have realized that she is your soulmate in the second meeting itself, but it's prudent to tell HER that after a few more meetings, you don't seem desperate. Always remember, confidence is critical!
Online Dating in India
The idea of online dating has fast caught on in India over the last few years. Most young Indians are still hesitant to trust that they could find love through an online resource. Still, the influx of a multitude of Indian dating apps over the last few years has managed to convince many young Indians that online dating is the best way to meet someone new from outside their closed circle of family and friends.
It's also essential to see which town or city you are in before attempting to meet someone over an Indian dating site. These platforms have more users in an urban setting, such as a city like Bangalore and Mumbai, where the rules of the dating game are much different compared to how it would be in a smaller town or village.

Be clear of what you want
Most Indian women get into a relationship to be with the man for a lifetime. When we say "most" Indian women, it might not generally be what they believe in but something that they have been conditioned to look for in their relationship with a man. If there isn't a long term commitment, most Indian women won't be interested. Not for long.
No matter what else you're giving her, a lifetime of togetherness is still what most single Indian women seek out from men, so always be clear about your intentions. Be clear what you are looking for, whether it's a short-term fling or long-term commitment. In this age of dating apps, the truth is that singles in India are re-evaluating their idea of dating and relationships.
Understand Society and Gender Norms
This is a broad area. If a woman is working, she is highly likely to be more egalitarian when it comes to gender roles. Even then, some vestiges of traditional gender roles may remain. Please make sure that you are okay with her view of changing gender roles. Every woman will be different, so there is no solid advice.
Dating is not Indian culture. It is considered a taboo for an Indian woman to be going out on dates. It has to be done in hush-hush. If the family is found out, then the couple will be questioned and made to face the consequences.
Arranged marriage is still the order of the day, and marriages are arranged for as young as 18-year-olds.
Indians are relatively religious, even if they don't admit to it. Their family values and culture are strong. Religion is ingrained. They follow many customs and traditions for different occasions now and then.
Indian Dating Etiquettes to watch out for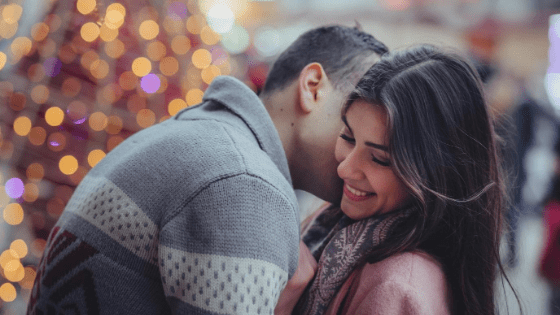 Asking First
Most Indian women don't believe in the whole idea of a woman asking a man out simply because of existing social norms that frown upon women who may seem 'eager' or 'open.' There are many social mores that you may have to tread carefully around before you can even make an essential first impression.
Ask her out with confidence
A man should never ask a woman if he can take her out on a date sometime, as she would like to be with a man who is a leader and in control, not someone who asks for her permission to hit on her.
He should approach her by simply saying, "We should hang out… what's your number?" or tell her about a specific place he wants to take her to.
Be the man with the plan
As an extension of the last point, when you finally ask the woman out, never ask her what she wants to do for the date. It is important to note that Indian women like men who plan and take charge of the date.
Speak about mutual interests
This helps in future meetings. Should you both have an interest in music or books, you can either go book shopping or attend a concert together. Sometimes even a nice long walk together could do the trick! Since India has very quirky and exciting street food, and if you're confident that your system can take it, give it a try! If not anything, it would count as a memorable experience with your date.

Don't 'oversell' yourself
Studies show that women would be far more impressed by a man's material possessions if he does not mention them in conversation. So, bragging about a new car or the house you live in would seem like you are trying too hard to impress her. Even more so with your wealth and possessions more than your charm or personality.
Don't let the conversation be all about yourself. You are not there for a job interview, so let the other person talk. Once you reach a certain comfort level, you can be at ease to begin your self-boasting session.
Never 'ask' for a kiss
Although this comes across as a rude and insensitive act anywhere in the world, it's much more taboo in India. Many dating experts feel that asking for a kiss will only make a man look like an over-eager teenager. Something a woman definitely would not be interested in. Even if she agrees, it could only be out of politeness. But on the inside, her attraction meter will read a firm 'No!'
Some questions are off-limits
It is considered rude to ask for a lot of personal information on the first date among conversation material. Sure, if either person is offering the information, then it wouldn't be as bad. Nobody wants to know about your family or personal issues, and neither should you be asking the woman about hers. Another question off-limits is how much one earns or passes judgmental comments about their lifestyle or choices. A man should never ask a woman if she likes him. This phrase that will turn any Indian woman off.
Didn't call or message? Forget about it!
Never ask a woman why she never answered his message. As one, it would show that he cared she did not reply. Two, it would give her a guilt trip, which is seen as insecurity by women.
Let the past be
Indian women are not usually very comfortable discussing their past relationships, especially their sexual history. Ideally, to not appear insecure or insensitive, avoid asking your date about their previous sexual partners.
Don't be disrespectful or badmouth her male friends
Talking negatively about a woman's guy friends automatically marks the man as insecure, especially if he hasn't met them.
Be spontaneous and not predictable
Avoid ending a phone conversation with a woman with a "next step," as firstly, it would kill any spontaneity by being predictable. Secondly, this would ruin any chances of the woman calling you again.
Take it easy on the drinks
We all feel the need for a bit of Dutch courage, but there's a fine line between a couple of sharpeners and getting so hammered you don't even remember your name, let alone your date's.
Always pay the bill or offer to go Dutch
We're all feeling the pinch, so it's not fair to expect your date to foot the entire bill. These days, it's more polite to offer to pay your share than to make an excuse to leave the table the minute your date makes that funny 'signing the air' gesture.
Ditch the Third Wheel
While some people dig the idea of having someone you know around when you're nervous on a date, bringing a mate, or even your mum on your date is a complete deal-breaker. This is a rather true predicament many women have had to deal with while dating an Indian man simply because of the stress on the attitude that relationships must always lead to marriage, so 'mummy's' opinion always counts!.
Let her call if and when she wants to
A man should never end a phone conversation with a woman with a 'next step.' Firstly, it would kill any spontaneity by being predictable, and secondly, he would ruin any chances of her calling him.
No texting on the date
The whole point of a date is to give your partner your undivided attention and, hopefully, get theirs in return. You shouldn't text your mates, find out the footie results, or even set up a date with someone else. Being glued to your phone all night is Just. Plain. Rude.
Know More About Her
Find out where the woman is from. As in which State and which town, whether she grew up there, and what language she speaks at home. The best way to impress an Indian woman is to know about her language and culture. Take note that there are many differences between folks who come from one part of the country to the rest. For example, the North-South India divide is quite prominent, especially when it comes to language and food habits. Some kinds of food may even be taboo for the woman depending on what religion/caste she belongs to or which part of the country she's from.
Avoid posting on Social Media
Do not post images of her on social media because it can cause embarrassment at home or her workplace. You can do so once your relationship is permanent and 'blessed' by the parents (yes, this is taken seriously).
By keeping social media away from this, you indirectly suggest that you treasure the relationship and respect privacy. It is different if she posts it, you can then follow suit.
PDA? Best to Avoid
Not just Indian women, Indian society, in general, has some sort of aversion towards public displays of attention (PDA). If you do like indulging in any kind of PDA, be prepared to attract stares. PDAs make a lot of Indian girls uncomfortable. Even if they do feel like showing some sort of PDA, they would rather do it in private or not at all. Something as simple and innocent as a kiss on the cheek can be read wrong.
It may seem like too many rules to be followed on the outset, but when you set out to meet singles in India, you'll realize that it is indeed a pleasant and eye-opening experience.
It will help you understand how the concept of dating is seen so differently in different parts of the world. You'll notice that when you end up dating or being in a serious relationship with an Indian, you're not just dating them, but their entire family!
Know for sure that you will end up being a part of family gatherings and functions! The rules of the game are different on this side of the planet, but the idea and intent are the same. To find love.