How to Date a Foreigner in India
Indian culture is ingrained in deep traditions intertwined with good food and diverse beliefs. The one rule that seems not to get old so fast these days is the dating limbo system. India experienced changes in its traditions due to Western influences. It has been held reliable to its various customs and traditions. What applies to one region of India may not be the same as another area. India consists of 29 states, each with a different language, set of customs, etc. The rules that govern how to date a foreigner in India would also apply to globetrotters, of course, with certain restrictions.
If you are a local living in India or a foreigner looking for love in the Asian subtropical country of India, then here are a few pointers that you should take into consideration: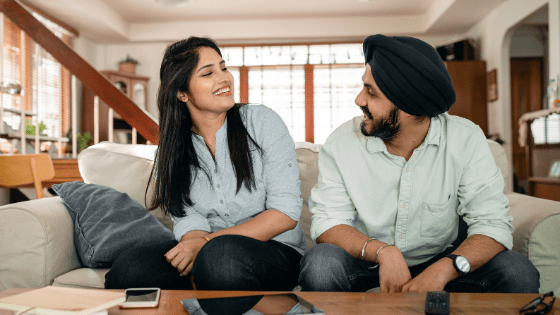 Dating Traditions in India
Comparing deep-rooted traditions
As compared to the Western kind of dating, dating foreigners in India or getting romantically involved in India, or maybe just going out with the opposite gender, entails a tedious process.
In the West, dating is like a test drive or a trial and error. If you are looking at going out with an Indian man or woman, bear in mind that you will be screened on so many levels. Before you can say that you are together in the Indian community, you have to pass some "tests." This is because Indian parents encourage their sons and daughters to go out with several different people as it is encouraged to date people from similar religion, values, and socioeconomic status.
For most parents, the disapproval relies on the fear that having multicultural relationships will invalidate the passing down of religious and cultural values. This is held steadfast and practices for future generations and, as a result, would end that legacy. The main reasons for not wanting their child to marry or even date outside of their religion, race, or nationality vary, but the result is still the same. All in all, dating in India as a foreigner can be quite tricky.
Dating in India and organized marriages
Indian locals have this preconceived mindset of getting married at some point in their lives. While arranged marriages still exist, marrying for love favors the young and the old. Dating is still foreign to many Indian people because dating suggests mental and possibly physical contact with multiple people of the opposite gender. A great deal of the Indian community doesn't believe in the trial and error of dating.
Single parents dating in India
Singles dating in India can be quite daunting. But what are the possibilities of you being in one of these rare cases? Take, for example, the situation that a widow Ramesh Kakade went through: "In Indian culture, there is no remarriage tradition. I took permission from my daughters when I decided to marry her. When we got married, nine years ago now, the local newspapers and TV channels all covered it because it is so unusual in our society."
Sure there will be a whole lot of buzz. Keep your notebooks and pens handy. We have a few pointers left to take note of you dating foreigners in India.
Contrasting opinions
Anybody can have different standpoints and principles at times. Take this as an example that you don't have to think about which hand to use when you want to eat, especially with your hands. You do that action because it is a motor reflex that prompts your body to use whichever hand is convenient for you while eating.
This manner will have a bit of a tweak in India. You only have to use your right hand when eating with your hands. The left hand is used to clean your butts, so it is prohibited to use it while eating. This is for "sanitary" purposes.
Also, saving face is a common etiquette practiced not only in India but to other parts of Asia as well. In Western culture, we are accustomed to being direct when we need to say something. This is for us to avoid wasting time and help fix what needs to be done as soon as possible. This is appropriate and true for both men and women. But for many Asian cultures, this is considered to be impolite.
Instead of being too blunt and direct, the way to solve disagreements is to communicate in private in order not to humiliate the other person. When talking to your partner of their and family in India, you should be genuine, courteous, and willing to put up their family's values, customs, and traditions.
Heritage and the new age of technology
Five thousand years of tradition are deeply rooted in the Indian dating culture, and this has to adapt to how to date foreigners in India. The choice of a friend, a boyfriend or girlfriend, and a marriage partner is still considered one of the most predominant life decisions ever made.
Luckily, the Internet makes it easier to bridge the gap between foreigners and Indians through dating apps. You can find singles that share your beliefs, cultural values, and life purpose. In this regard, you can select your search in a way that would never be possible off of the Internet. You may find that the right match for you is someone that you would never otherwise run across in real life.

Dating in India as a Foreigner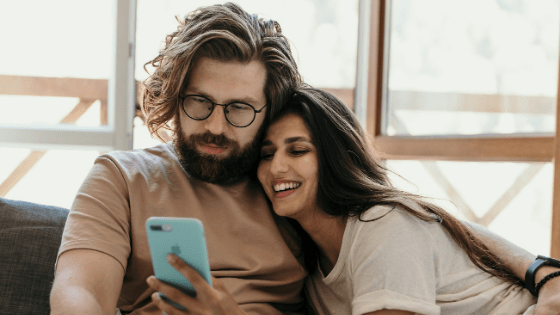 Why are you in India? Does your location matter at all? It comes to the verdict that we, as individuals, try to seek meaning for something greater than what meets the eye. We always aim for the newness of the unprecedented and unpredictable world. So maybe that's what brought you to India.
These interests you might have might be the same on the dating aspect as well. As an Indian man or woman, you want something extraordinary. If you happen to set an eye on a foreigner to date, here are a few points to consider:
1. Have them wear modest clothing
You should be aware of the rules on how to dress modestly in some parts of India. For instance, Goa is much more modern than Kerala, so it's easy to say that you can get away with shorts and rompers in Goa. On the other hand, if you wear such clothing in Haryana or Delhi, you might attract the wrong attention.
When you date a foreigner in India, gently educate them about the norms of the places you'll visit. So they can fit in well, but still respecting the traditions and culture of the place.
2. Too much cordiality can mean flirting
There has been an enormous disparity in gender roles in India. By no means will you get misunderstood if you are overly friendly to the people of the opposite gender. Take, for example, if you are a foreign man or woman who happen to drop by for some drinks with your Indian friends. Or just a simple light tap on a friend's arm can mean another thing. This might be interpreted as flirting with them in some ways.
3. Private transportation is essential
It is foremost necessary to have your mode of transportation when you're date a foreigner in India because one of its city, Bangalore, is ranked to with the worst traffic in the world. This is inconvenient, so you might want to ask your date first if they have a car.
4. Foreigners are not that easy
Just because they are not Indians and not used to the country's culture, that doesn't mean that they're gullible and can be easily manipulated, especially foreign women. Always tread lightly when giving out your contact information. Make sure that whoever you give out that information to is reliable and trustworthy.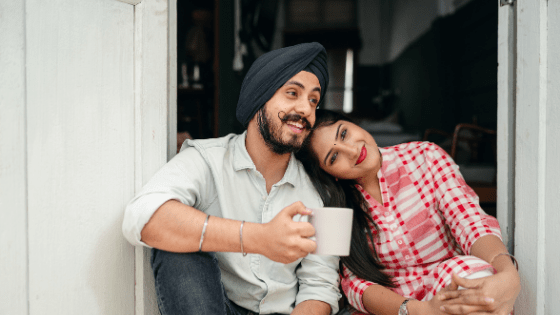 Online dating for foreigners in India
With the vast majority of people with more responsibilities on their plates, we can only have so much time to dedicate for meetups. Considering all the scenarios of possibly getting a date or matching up with somebody compatible in India is quite overwhelming. There are a few things to consider when out to find and date a foreigner in India online.
Advantages
It allows for more time
There will be times that some things happen at the last minute. Thus, you have to move other items on the schedule, or at times you have to cancel. When you're online dating, you will have more time to do things at the same time while getting to know a few matches you have on your profile.
Indian dating apps, like TrulyAsian, can save you plenty of time and resources since you can just sit on a couch after a long day's work without the pressure of dressing up or going out firsthand.

Online Dating is secure
Safety is always a top priority when it comes to online dating. With Trulyasian as the best dating app for foreigners in India, your information is always secured and there is a dedicated team of to find and trace scammers so you could have the best dating experience.
But its important to keep in mind that you should also help us help you. For one, you should be aware of the basic online dating scams. To learn more about it, go here.
It allows you to meet new people
Since online dating gets you to talk and chat with several people simultaneously, it is convenient for busy individuals. TrulyAsian has a matchmaker setting that get you to talk to people with a high match probability, it even has a local setting that allows you to meet and date a foreigner in India. You also have the option to filter what type of people you want to match up.
Disadvantages
What you see is not always what you always get
This is online dating, so you only get to see what the person on the other end of the line only wants to show you. There are a lot of fake profiles out there, and one way to know if they are the person who they say they are is through a live video chat.
Con artists are also here
Online dating is can be risky in some ways. It is a tool that anybody can use to access the necessary information to con people. So there is a risk of meeting the wrong people for the first time. Be wary of these circumstances, and always make sure that you date or meet up in a public place. Don't forget to always be on the lookout for redflags.
One-sided expectations
It is perfectly normal for feelings to build up especially when you're talking with your online match everyday for hours. But in order to prevent heartaches, make sure that they're on the same page. When you date a foreigner in India, lay out your expectations right from the start and ensure that that's what they want as well. Don't waste your time and effort to someone who doesn't want the same things as you. There are a lot of options out there.