Comprehensive Guide to Dating in China
The dating experience, as we all know, can be affected by numerous factors. These factors vary depending on the people we're looking to pursue, the place we meet fellow singles in, and even the country we live in.
If you're endeavoring to find love in China or other nearby territories, and you're not from the area, this especially rings true. The people, their culture, and your surroundings can shape your journey and even the person you may fall in love with.
With that said, there's no reason to fret if you're new to this. Preparation, much like in other matters, is key to finding your footing in the Chinese dating scene.
Below, we discuss culture and customs, dating tips, and places to meet singles when you're in China.
Dating Customs and Culture in China
Dating in China is affected by a lot of customs that stem from their traditional culture. Even though dating customs in China have changed over the years, it's still important to know the people's history to understand how modern-day dating works.
Here are a few things you may want to know about China's dating customs and culture.
Olden ways
Like many parts of the world, matrimony meant linking family wealth, status, and lineage in ancient Chinese times. Romance in marriage was a foreign concept during these times. The whole process of marriage is much like a lifelong business partnership with many rituals and practices.
The whole process of marriage has Three Letters and Six Etiquettes, guided by a matchmaker. These letters and etiquettes consist of a step-by-step process starting from proposals, engagements, betrothals, and gift-giving until the day of the wedding. Often, these marriages are arranged by each party's parents with the help of a matchmaker. 
Modern days
Although many parts of the country have moved on from their older traditions of arranged marriages, the new wave of dating customs in China is still heavily influenced by their roots.
Today, dating and modern-day courtship are more liberated. Men are still expected to initiate romance, give gifts, and court the woman and her family. A clear difference now is that Chinese women are more outspoken about their affection or rejection. In this day and age, dating among Chinese singles is bound by love with the goal of marriage.
Tips to Love and Romance
Now that you're more aware of the dating customs in China, it's time to know how to navigate your way into a Chinese single's heart. Learning about their dating customs gives you an overview of approaching and building a romantic relationship with a Chinese individual.
Here are our Chinese dating tips to help you find the love of your life!
1. Friendship doesn't mean friendzone
Two lonely souls meet, they date to get to know each other, and they become a couple. It may come as a surprise that these three phases of dating and romance are a more western concept.
Building romance with Chinese singles is relatively similar to the western dating culture, but the only stark difference is the "dating" phase. More often than not, especially in the more rural and traditional areas in China, there is no "dating" phase. Because in Chinese dating culture, they value friendship.
Like many Asian countries, "friendship" is often viewed as a foundation for any romantic relationship. In other words, the "getting to know" phase comes before you would even confess your interest and attraction for one another. Professing your love for each other often translates to being "exclusively together".
So the next time you start dating a Chinese single, don't be too alarmed when they say, "let's be friends." You're not in the friendzone. You might actually have your ticket to everlasting love.
2. Date for love
With friendship being valued more than "dating", saying "casually dating" might put off your Chinese romantic interest.
The dating customs in China have come a long way, from matching a groom and a bride for arranged marriages to finding a partner with whom you will share the rest of your life. If anything hasn't changed, it's that family is essential and marriage is a long-term commitment. Chinese singles date to find a life partner to love who will be good for them and their family.
So, if you're looking only casually to date Chinese singles, it's best to try looking for them in areas in China that are more open and liberated about dating.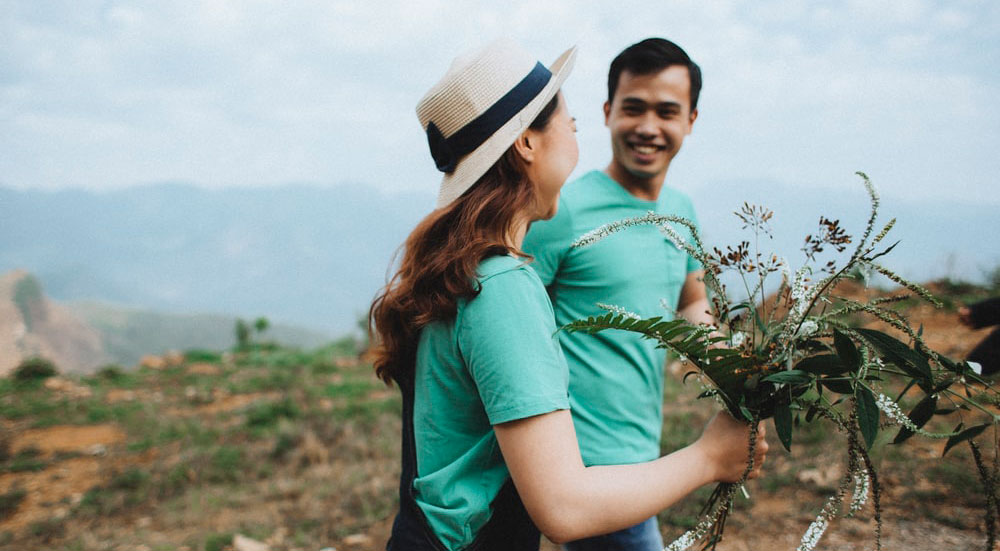 3. Take it slow
One of the greatest tips to keep in mind when dating in China is to take it slow. Since most Chinese singles are dating to find long-term relationships, they will most likely take up your time to get to know you deeply before making it official.
Do not rush your partner, whether to make your relationship official or to have more physical intimacy. For Chinese singles, love is patient, and you should be too. They believe that once you are on the path of love, you will have a lifetime together to fall in love. So why rush?
4. Express subtle romantic cues
Because of a conservative and traditional background, Chinese dating culture heavily relies on social cues. Perhaps you're in a hurry to hold your Chinese partner's hands, or they seem uninterested when you talk about love and your future together.
Have patience, be attentive, and keep persevering. Sometimes, the slightest smile, a simple nod, or a light hum have deeper meanings. It's not to say that each simple action equates to a return of affection, but it's best to always be attentive to your partner and understand how they give love.
5. Learn their language
Another great tip when dating in China to have more chances of wooing your Chinese romantic interest is to learn their language.
Language plays a big part in communication and understanding, especially in Chinese culture. Learning the language that your partner uses not only makes you appear more interested in them and their culture. You can also get a deeper understanding of each other.
Doing this tip can also impress your romantic partner's family. It entails that you have a great amount of respect for them and your partner.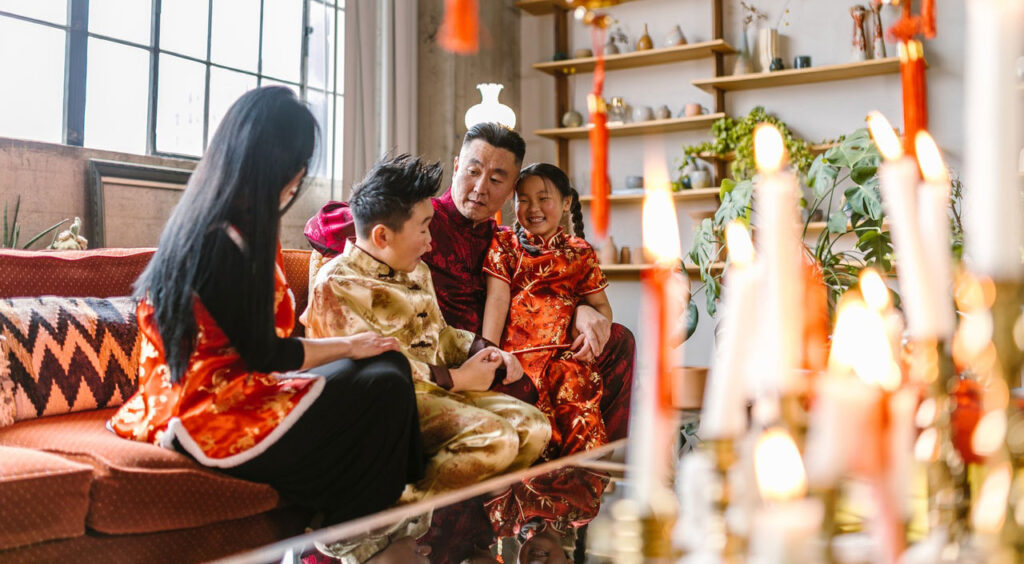 6. Remember that family is everything
Between the old and new dating customs in China, one thing hasn't changed. It's that family is everything.
In this day and age, to impress your Chinese partner, you must impress their family. To have an official relationship with your Chinese partner, you must have their parent's blessing. To ask for your Chinese partner's hand in marriage, you must be good enough for their family.
This might come to you as a shock if you have a more western view of love and romance, where family's opinions matter less. However, falling in love with a Chinese individual will be all worth it in the end.
7. Be your confident self
You might be feeling a little pressure with our list of Chinese dating tips so far with all the dating customs. But it's important to keep in mind that your Chinese love interest only wants to find the best partner in life and love.
Loving a Chinese individual and marrying your lives together with your families and friends could be the most gratifying success in your life. Be confident in courting your love interest, have thick skin when facing her family, and most of all, love and respect each other to the fullest.
If you want more insight on how to get a Chinese girlfriend, you can read through our article to find more helpful tips.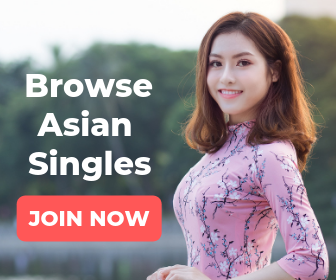 Chinese Singles and Where to Find Them
Now that you're backed up by helpful Chinese dating tips and are more aware of the dating customs in China, it's time to find out where to meet singles in China!
You can meet Chinese singles both online and offline. Even with the conservative culture in China, online dating has risen in popularity among many Chinese singles, particularly those from the younger generation.
If online dating is your thing, or you would like to try it out for the first time, we strongly recommend checking out different applications and sites. See which ones fit your taste the most.
Don't know where to start? One of the most used dating sites currently is TrulyAsian. With over 400,000 members across Asia, North America, and Europe, you are sure to match with someone with the same long-term relationship goal!
Not interested in online dating? China is home to many beautiful cities and land areas where you can find Chinese singles just about anywhere. So, where to meet singles in China on land? Be sure to travel around all the major cities such as Shanghai, Beijing, Chengdu and Guangzhou, and many more!
Chinese singles in these areas are more liberated than those in rural areas, so have fun, go on dates and enjoy meeting singles in China online and offline.