What Dating in the Philippines Looks and Feels Like
Dating in the Philippines is just like any other dating culture in the world. But what makes the Philippine dating rich, unique, and colorful is their strong faith and hope in tadhana (fate or destiny). They believe that fate will bind two lovers together.
On top of tadhana, most Filipinos believe that the greatest love story of all is the one that endures.
We say most because not all Filipinos think of love the way others do. That is because the dating culture in the Philippines is a mix of modern and traditional. Many single Filipinos adapt to the dating culture of the Westerns, where they are now open to hooking up. At the same time, some are still conservative, where they don't kiss even when they are already dating. Still, there are Filipinos who are a hybrid of the two.
Since you can't be so sure where your potential date belongs in the spectrum, let's look at the types of dating culture in the Philippines. But first, to get a better understanding, let's check in on their dating customs and family values to get to know them on a deeper level.
Filipino Culture at a Glance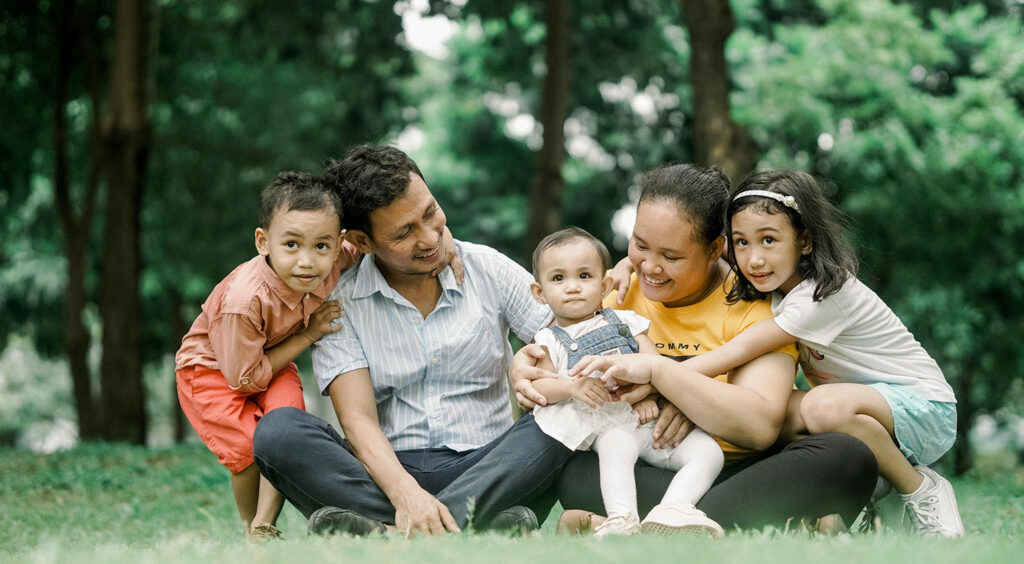 Before starting a relationship with a Pinoy (Filipino) or Pinay (Filipina), let's first understand their common qualities — the fundamental things they value and the factors that make them special.
1. Family is everything
Family comes first in most Filipino households. For Filipinos, family extends to the grandparents, uncles, aunts, cousins, and even family members' best friends. They value family so much that they are almost always present in every family milestone. They are so tight-knit that the younger generations often seek out their opinions on tough life decisions.
2. Filipinos are resilient
The Philippines faces varied challenges. Abject poverty, heavy traffic in the metro, frequent storms and typhoons — there's many to mention! But you'll see Filipinos smile and laugh despite all the difficulties they face. They are not crazy — Filipinos just have a unique and amazing way of managing and rising above their problems.
3. Filipinos are religious
Statistically speaking, 92% of the Philippine population is comprised of Christians. That said, Filipinos are very religious. When you get inside a Filipino household, you'll see religious images and paraphernalia displayed in the living room or altar.
Needless to say, religion plays a big part in the Philippine dating arena. Filipinos value the church's teachings, which is why many still frown on the idea of premarital sex or public displays of affection.
Dating in the Philippines: Traditional and Modern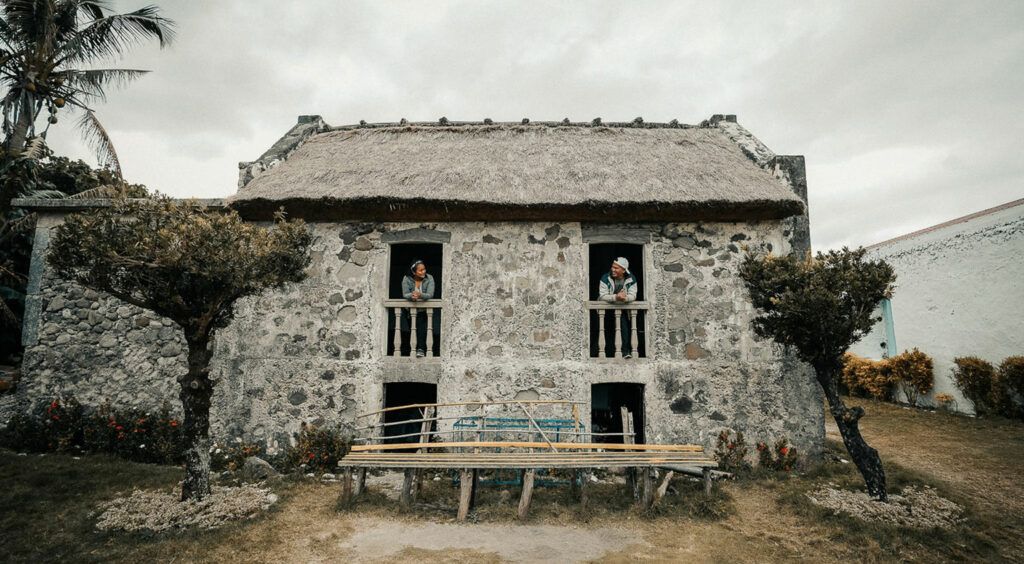 Traditional dating in the Philippines entails a lot of stages. But it usually involves men doing everything to win the heart of the woman. They include serenading (harana), writing love letters, reciting poems, servitude (paninilbihan), and then asking the lady's hand in marriage (pamamanhikan) with the whole family present — immediate and extended included.
Today, sending phone recordings while singing digitizes the harana. Love letters are now through texts, while poems are now performed in coffee shops via spoken poetry. Pamamanhikan is done with the immediate family members only, and paninilbihan or doing household chores is entirely out of the picture.
Despite the transition of dating customs and traditional beliefs, many Filipinos still want to experience the thrill and excitement of old-style dating. So, it's safe to say that the Philippine dating culture is widely categorized between new and old. As such, below are the most common differences between the two.
Traditional Outlook on Dating
Be it emotional or financial, the family's needs are important. Filipinos will do everything for their families, so much so that they will prioritize them over love. So your potential date will most likely settle down with you only until the family is stable or all siblings have graduated college.
Sex is off the table for Filipinos in traditional dating. For them, it is a sacred act that only married couples should do. It's the greatest form of gift a person could give to the other person. For women, when sex is off the topic, it will be a determining factor on how persistent, patient, and loyal a guy is to her.
For women, men should make the first move. They should be the first ones to ask the girl out on a date. But, before even showing the intention to date, he should ask her parent's permission first. As for classic men's mindset, women that wait for them to make the first move are more attractive. They love a good chase, and women that wait for them to initiate it will be ideal for them.
Filipinos that draw inspiration from traditional dating customs will accept that religion will always be essential for you, just as much as it is for them. But they will not go on with the relationship with people with different religions because it may mean different fundamental priorities in the future.

Modern Outlook on Dating
Family is the source of strength for modern Filipinos. They, too, will do everything for the family. But they value love just as much as their family. They will start a family with you right away, should you propose, and still pay for their parents' household expenses.
Modern Philippine dating is now open-minded about premarital sex. For Filipinos, sex in a relationship increases the level of commitment and emotional connection with the other person. They believe that romantic gestures are a show of love and affection. However, they only do it with the ones that they care about.

In the modern Filipino style of dating, women can ask men out on a date too! Thanks to progressing views on feminism, asking men out isn't as frowned upon as before. Modern Filipino men are easily attracted to women that know how to ask for something that she wants. They love a confident woman that's fueled with social intuition and skills. Also, they only let their family know about a guy or girl in their lives if it is getting serious.
Religion isn't a problem for modern Filipinos. Although they are faithful to their religion, they won't force you to convert if you have different religious beliefs. With this, they are ready to step up the relationship regardless of your faith.
What Filipinos Look for in a Partner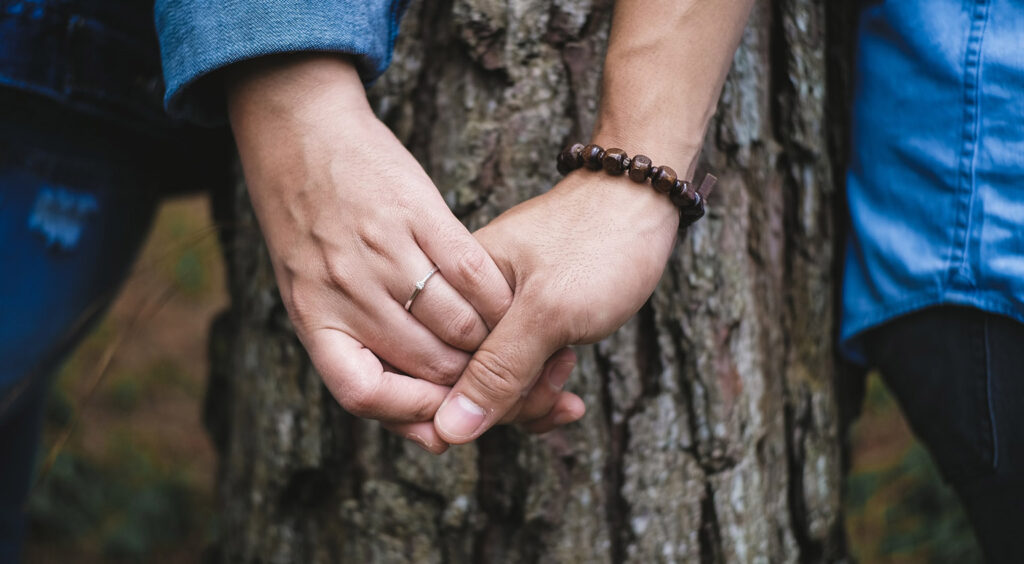 International relationships are exciting and lovely in many ways. If you found the Filipino man or woman of your dreams, it's best to know the top things they look for in a partner.
1. Chivalry
Chivalry works every time. Women like courteous, generous, and honest men. Regardless of preferences, women don't need a knight to save them from distress. But this doesn't mean that they don't want a knight that supports them in all their endeavors.
2. Good sense of humor
Filipinos love to laugh. But this doesn't mean they like the senseless type of funny. They are attracted to those with sharp wit and a winning sense of humor.
3. Sincerity
Sincerity is synonymous with honesty, and the best foundation of a relationship is trust, love, and honesty. Hence, Filipinos love a sincere partner that speaks their mind, no matter how tough the situation is.
4. Politeness
When a potential partner knows you're polite, they'll get more attracted to you. They'll perceive that you will be courteous to their parents too — when they introduce you to them.
5. Respect
They value men who don't only respect the ones within their circle but also those below them. Filipinos also appreciate respectful foreign dates. They know their dates won't judge their family, which some fear in a cross-cultural relationship.
Where to Meet Singles in the Philippines
If you're itching to find a Filipino date during the pandemic, there are great ways to connect with them. You can do so by engaging with them through social media or signing up on online dating sites.
Make sure to choose an online dating site that allows you friendships or a romantic relationship to develop safely and conveniently. Consider those with a safe user interface and free website features, so you're sure to enjoy the site with ease in mind.

All the best in your dating journey in the Philippines!
To be part of your Filipino date's life, value their family, respect their beliefs, be honest with them, and stick around regardless of the possible hurdles. Filipinos, especially the women, may be a lot different from the women in other countries, but they are worth the struggle.
Men, too, are just as precious as their counterparts. If you want to keep a long-lasting relationship with them, be sure to love them deeply and sincerely.
For more tips on dating Filipino singles, check out our helpful guide.