14 Holiday Destinations in Asia for Your Year-End Trip
It's that time of the year again when everyone starts walking with a little bounce in their step while humming adorable holiday jingles. Without a doubt, the winter holidays are a much-awaited season for most people. It's also an excellent time to travel to your ideal destination. If you're looking for the best holiday destinations in Asia, this article is for you.
From a winter holiday to a slightly warm one, we gathered below the top 14 holiday destinations in Asia that you should check out. These should be the best places to go, with your favorite person, for your dream year-end trip. Enjoy!
Top 14 Holiday Destinations in Asia this Holiday Season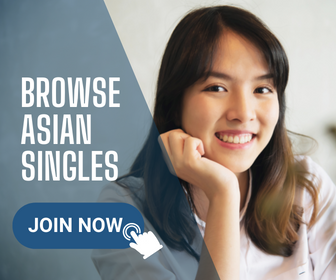 Cambodia
1. Phnom Penh
There's a lot more to do in Phnom Penh this Christmas now that health rules have mellowed down. To make the holidays merrier, they prepared events like a community brunch, Gospel choirs, Santa Claus Gift Distribution, and Christmas Dinners. They also organize gala nights and festivals.
If you and your SO (significant other) love a great staycation place, check out the city's many posh hotels like the Rosewood Phnom Penh or Courtyard by Marriott Phnom Penh. Forge lovely memories with your better half this holiday season and make sure to book a festive menu while you're at it.
2. Siem Reap
Overnight parties with loud music and a lot of dancing—if that, for you, perfectly sums up the best year-end celebration, be sure to head over to Siem Reap!
Siem Reap is a crowd-favorite New Year's Eve spot, and among the most famous ones is Pub Street. The place is a melting pot of local and international cuisines and arrays of souvenir markets. Nightlife in Pub Street is exciting as it is, but it turns into an exciting discotheque during Christmas and NYE!
During the holidays, this huge open-air nightclub merges into one exciting party scene, where revelers gather to listen to live music, drink tons of booze, and watch fireworks displays.
India
3. Goa
If you and the bae like a quieter ring to the New Year this time around, you could always find solace at Goa.
The beautiful Goa night sky, cool and calm ocean, and palm trees make this state an ideal place to celebrate the holidays. Among the many serene activities include gatherings at the beach, with couches and a candlelit setting. Often, a group of people passes along meaningful conversations under the chill yet equally beautiful night sky.
While there are areas in the state that host stimulating parties and music festivals during the holidays, many parts of the town offer a relaxing vibe for those looking for a tranquil Christmas season.
4. Gulmarg
A romantic ski trip in a magnificent mountain and fancy yet homey looking inn nearby—all that sounds like a fantasy haven for most of us. If you're looking for a place like this, check out Kashmir, Gulmarg in India.
Found in the mountainous areas of India, Kashmir features beautiful slopes and boasts interesting activities. You and your Asian partner can always go skiing or cable car riding via the Gulmarg Gondola.
There are also luxury inns nearby where guests can expect a lavish holiday spread, fancy accommodations, and an all-around holistic basecamp. All of these activities and the amazing amenities around are soul-satisfyingly good, sprucing up your holidays even more.
Indonesia
5. Bali
On the hunt for ideal destinations in Asia? Bali won't disappoint. From visiting temples, hiking, water rafting, diving, and canyoneering, you and your Asian date can practically unleash your outdoorsy side in Bali.
Come Christmas and New Year's Eve, this Indonesian province transforms into a magical holiday wonderland. There will be bright lights and tall trees around, accompanied by holiday jingles to keep the spirit of the season going. There will also be exciting parties around, with a grand fireworks display to complete the celebrations.
6. Kulon Progo
Take a spiritual expedition to Maria Cave Sendangsono in Kulon Progo for your tranquil take on Christmas and New Year.
Maria Cave Sendangsono is a Catholic grotto & holy spring set in a religious area marked by a massive statue of the Virgin Mary. Since it's a religious complex, there are also chapels and enormous shrines around.
Besides enriching your spiritual journey, Kulon Progo also has breathtaking natural surroundings. Without a doubt, you and your SO will fall in love with the whole environment, from the positive vibe it gives to the enriching views it feeds your eyes.
Japan
7. Osaka
Osaka believes in welcoming the New Year traditionally. And if you love that, book a trip for two now to this Japanese city.
Osaka is a large city in Japan, where drinking and merrymaking is a staple. Traditional activities on New Year's Eve in the city center on visiting shrines and temples around midnight, otherwise called Hatsumode. It is a Japanese tradition of visiting a shrine or temple for the first time in the New Year—this happens from January first to third.
During Hatsumode, visitors pray for a great year ahead. After the whole ritual, most locals in the city buy an Omamori (good luck charms) and Omikuji (written oracle). If they happen to get an omikuji that predicts bad luck for them, they tie it on a tree inside the temple or shrine to prevent the prophecy from happening.
Without a doubt, Osaka has got the practice that you've always wanted if you and your partner are the meditative or traditional type.
8. Hokkaido
Curious about the great destinations in Asia for the holidays? Winter in Hokkaido will be chilly, but it's going to be extra magical.
Hokkaido is packed with many tourists who're looking for popular ski resorts. And if you and your partner are one of them, the metropolis will be perfect for you.
Amongst the many beautiful things about the holidays in Hokkaido are the frost-covered trees in Zao. Should you happen to visit the place, you'll see the most unique snow art, all formed by nature. At night time, they lit up, displaying a mystical winter scenery.
Of course, you and your SO can enjoy skiing and snowboarding at Hokkaido, while admiring the raw and natural spectacles of winter. Nonetheless, among the ideal cities to go to in Hokkaido are Niseko, Sapporo, and Otaru.
Laos
9. Luang Prabang
Luang Prabang is a leading destination in Laos for great reasons. For one thing, it gets to be chilly at night, giving off an enchanting winter holiday picture. On the other hand, it also has calm and relaxed energy, evident through how the locals live, the temples nearby, and surrounding vistas.
So, if a serene holiday looks and sounds promising to you, be sure to book a flight for two to Luang Prabang now!
10. Vang Vieng
Searching for holiday destinations in Asia where you and your Asian date can refill your adventure-crazed tanks? Consider Vang Veng in Laos.
Vang Veng is a great Christmas and New Year destination as it turns into a holiday paradise in December up until January. You can also enjoy these Christmas decorations while going on rock climbing, kayaking, hiking, and cycling around the area. The best part? Bars, restaurants, and mini-shops around will be open during these times.
Mongolia
11. Altai Mountains
Looking for great holiday destinations in Asia? From the pristine valleys and excellent food, the Altai Mountains, is hands down, a great winter vacation site.
The Altai Mountains are a mountain range in East and Central Asia, where Russia, Kazakhstan, China, and Mongolia connect. Due to their stunning mountain peaks, spending your winter holidays at the site will be extra special.
When you decide to hike up to the Altai Mountains, be sure to hire a guide who'd accompany you around the area. Hiring a tourist guide will also be beneficial as you'll get a broader idea of the locality's customs and history.
12. Ulaanbaatar
Enjoy an exceptional winter holiday trip to Ulaanbaatar this Christmas or New Year.
Located in the Tuul River valley, Ulaanbaatar is the capital of Mongolia, thus where the country's heart thumps harder. With a belt of grasslands reminiscent of a magical Christmas film and an array of cultural attractions, the metropolis is where you can get to know Mongolia on a deeper level. It also makes for a bustling home base to kickstart your journey—whichever mountainous area of the country you may be planning to climb up.
Singapore
13. Gardens By The Bay
Checking out ideal destinations in Asia? You can take a trip to Gardens by the Bay.
Gardens By the Bay is easily one of the best places to visit in Singapore. It offers a picturesque scene for anyone that enjoys a walk in a lush garden or those that want to strike a pose for an Instagram post. It also has fantastic daylight, turning your casual walk with your SO into a romantic one.
For the winter holidays, though, Gardens By the Bay transforms into a Christmas Wonderland. During the Yuletide season, the place illuminates and comes to life. During Christmastime, there'll be dazzling light displays, carnival games, a Venetian double-storeyed carousel, night markets, and many others await you and your beloved that are big Christmas fans!
14. Sentosa Island
Just a good 14-minute drive from Gardens by the Bay is Sentosa Island. The Island features various luminary displays via the Wings of Time.
The Wings Of Time is the world's only permanent night performance that shows a folktale narration that melds various mediums of art and technology. Combined art techniques include music, fountains, laser lights, and 3D projection mapping.

The theme of every show in the Wings of Time centers on friendship and bravery. You and your Asian date will love the play, especially if you're the type to appreciate great literature and stage performances.
Enjoy your Christmastime excursion!
The winter holidays brighten up the world with the twinkling lights and fireworks display. The jolly window decorations and towering trees covered with everything cute and fancy also contribute to the heartwarming Christmas cheer.
Wherever in the world you may be, it's necessary to be with someone you love to appreciate the holiday spirit even more. Enjoy and happy holidays!