Best Japanese Dating Site Online: 6 Dating Apps to Find Your Match
Are you eager to connect but find socializing awkward or simply hard work? Have you tried to mingle but are constantly discouraged by incompatible dates?
Recognize that these problems are common to most. If you have thought of yourself as unattractive, know that these are completely natural thoughts — but aren't necessarily true!
Frequently, the reason why people aren't able to make meaningful relationships isn't because of their personality nor their preferences. Your quirks are what makes you charming and one-of-a-kind. In most cases, people are just looking at the wrong place.
Along with the modernization of all things in the world comes digital innovation in the dating industry. People can now reach out and expand social networks without going out there in person in physical locations.
Online dating has risen to counterbalance the disadvantages that come with the old, impractical way of socializing.
Statistica reveals that there has been a steady increase in both non-paying and paying users of online dating sites and apps. It is expected to reach about 421 million by 2023, growing almost twice from 2017.
Meanwhile, studies forecast Japan's online dating market to multiply 3.32 times in the same timeframe! It is projected that online dating platforms will have about 7.8 million users in Japan in 2024. These astonishing rates only prove that dating should not be exasperating but rather fun and promising.
Online dating is unquestionably the revolutionary solution to the dating crisis in Japan.
The Japanese Dating Scene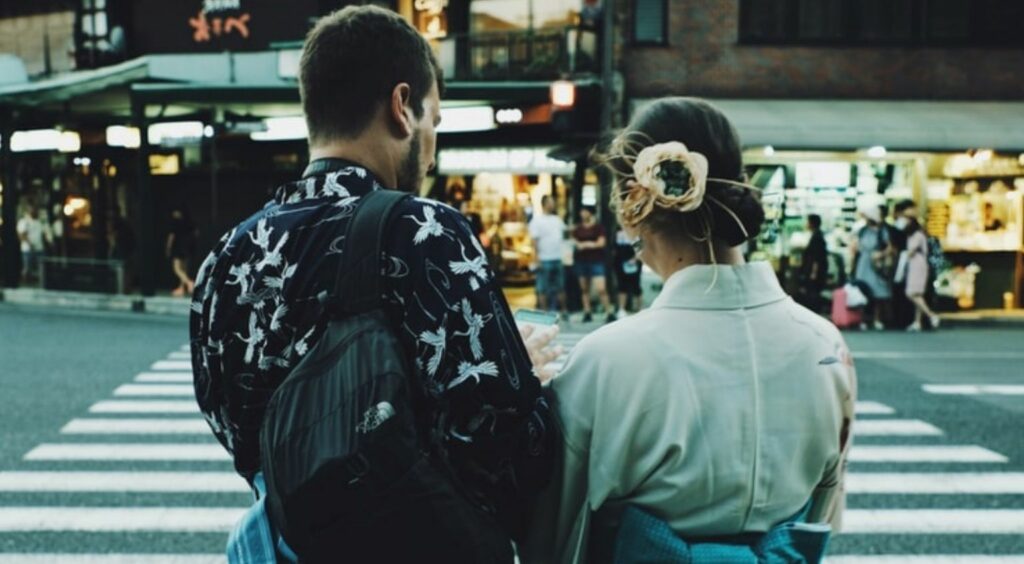 The Japanese dating scene is without equal. It is incomparable even with its neighboring Asian countries.
The Japanese, who highly respect their culture and tradition, are keen on preserving their way of life. It has been bounding but is quickly changing as societies all around the globe begin to celebrate diversity and learn to appreciate differences more. Japan, generally conservative, is shifting to accommodate the paradigm change.
In the Japanese dating scene, this is manifested by their people's participation in the ever-expanding setting while gracefully cultivating their distinct Japanese values. In the online dating arena, there is a flourishing market for the Japanese.
TrulyAsian, for instance, is an excellent show of this evolution. It is one of the many sites that amass single people looking to meet, date, and even marry. To know more about TrulyAsian, click here.
More high ranking Japanese dating sites online are listed below.
Top 6 Japanese Dating Sites
TrulyAsian
TrulyAsian is a top dating site online specially fashioned for those interested in meeting and dating Asian singles. It boasts its profile verification process to ensure a safe experience. The site also highlights a Browse & Search function to filter users based on location, making it the best Japanese dating site online for foreigners. Its complementary app is also one of the top dating apps in Japan. It prioritizes safety by its stringent verification process.
TrulyAsian is a competitive online resource in the dating industry right now. It is home to thousands of users with a wide range of demographics. It is suitable for those who want to explore and try meeting someone they would not typically go out with or strictly not their dating match preference.
The site's interface is straightforward. Once you are directed to the page exclusively for singles in Japan, you will promptly see the users' profiles with their picture, name, age, a brief introduction about themselves, and what type of person they are looking for. The same will be required of you when you sign up so potential matches can find you.
Browsing through the profiles is so easy, much like skimming through a crowd at a bar or a cafe. TrulyAsian further intensifies its support to users with its Interact and Translation capabilities to assure you have smooth conversations.
It is the only free dating site in Japan that provides value and quality.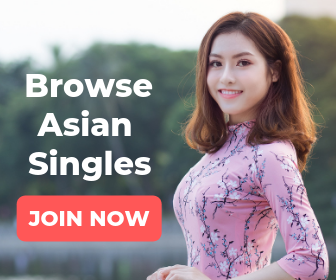 JapanCupid
Under Cupid Media Network, this Japanese dating site online is well-known and is catering to over a million users to date. This website and its corresponding mobile app is the best dating site to meet Japanese singles.
After signing up for free, you will be able to create and amplify your profile, search, and browse through user profiles.
Parallel to TrulyAsian, JapanCupid also has messaging and translation tools. However, communication might not be as convenient because the site requires an upgraded membership to enjoy instant messaging, audio/video chat, and translation features. Standard members aren't able to have a meaningful exchange unless they upgrade to Gold/Premium membership.
JapanCupid flaunts its detailed profile description format to boost its matching power. Standard users are also able to search. Nonetheless, to be able to exhibit your profile adequately and be able to establish connections, leveling up your membership is a prerequisite.
Tinder
Romantic pursuits can be pretty abrupt and discouraging. Looking for easygoing companions to relate to and bond with might be what you need as a start. This site is for you if you feel like you want to get out of your comfort zone but not quite ready yet to jump into sentimental dates.
Tinder is an apt Japanese dating site online for foreigners who want to start their dating journey by testing the waters. This is for the ones who aren't certain if they have a "type."
Its strongest aspect is the size and diversity of its dating pool. It is the most recognized site worldwide with billions of matches. For free, you can join the 57 million users in search of love affairs.
Contrary to TrulyAsian, though, which encourages users to get to know each other wholly, Tinder has the tendency to focus on judging people by appearance first.
The search starts with photos of users being displayed one by one. Swipe right if you think you like them and left if you don't. Matches result from both swiping rights on each other's photo. It is good practice when you are just entering the dating scene.

If you are prepared for serious dating, subscribe to Tinder Plus, Tinder Platinum, or Tinder Gold by paying monthly or annual fees. These membership levels optimize matching with its "Likes You," Tinder Picks, Super Likes, Unlimited Right Swipes, Passport, and Messaging before you are matched.

Pairs
This highly advertised online platform is the best Japanese online dating site for young men and women aging 20-30 years old. According to recent statistics, Pairs is the most popular app in Japan with over 10 million users. Signing up for free using Facebook verification makes it convenient and secure.
Comparable to TrulyAsian, this site is right-on. The process of finding a date is also uncomplicated. First, you create an account by putting up your basic information and providing a description of your ideal partner. This process enables the site to filter profiles according to your preference. You can then send a like or a message to your prospect.
What sets this site from all the others in the market, is the fair ratio between male and female members. With Pairs, both genders have nearly the same chances of dating the opposite sex.
Pairs gives its members an authentic dating experience. Actual people check each profile to ensure bogus accounts are removed.
Contrasting most sites as well, Pairs focuses on pairing up people who share the same interests rather than judging over physical traits. The site has a community section where users can join clubs and bond over their common passions.
For a premium, you can use the site's special features like Ashiato. Ashiato, which means footprint, enables you to see who viewed your profile. You can also send out and receive unlimited messages and likes with a paid account.
Tapple
Tapple is in many ways, like Pairs. It is also one of the top Japanese dating sites, preferred by the younger generation, and builds up matches by the users' hobbies. Those who share the same interests are put together, and users of this group can then swipe right or left, or send a Like. Men can only send a message with a paid account and only to women who have sent a Like.
Far from the conformable TrulyAsian site and app, Tapple may not be the best Japanese dating site online for foreigners who cannot read or speak Chinese or Japanese because these are the only languages used. You will have to rely on pictures or translation tools.
Nevertheless, it is unique in its ability to firmly encourage the members to go out with its built-in mechanisms that allow the members to conveniently book a dinner or reserve an activity. Tapple pushes the matches to date out within 24 hours — the only period when matches are allowed to converse. Messages are deleted afterward.
Omiai
Omiai, meaning arranged marriage, is a "konkatsu" service. "Konkatsu" is a matchmaking service that aims for couples to not just date, but marry. This is, therefore, for those who are looking for long-term romantic partnerships.
This site relies on users' Facebook profiles to create a match. It maximizes its pairing potential by having its members' accounts incredibly distinct. There are 24 various points that users can utilize to describe themselves precisely. This even includes body type and income which are unusual for most international and Japanese dating sites online.
You can sign up for free and buy a premium membership to be able to interact effectively.
Resembling Tapple, this may not be the best Japanese dating site for foreigners who cannot communicate in Japanese. The site's interface is purely in Japanese. It is also specially designed for those living in Japan.
If you are anywhere else in the world but are planning to marry a Japanese local and permanently move to the country, you can offset this drawback by getting help with the translation.
Unlike the resilient TrulyAsian site, Omiai is only for those who aren't interested in exploratory dating and are serious solely about settling down permanently.
Which Japanese dating site online are you trying?
Dating is arduous. But like a climb, the peak makes all the struggles worthwhile and fulfilling. All you need is to be nimble and resourceful. There are countless assets out there. Check out the leading apps and sites in the market. Pick what is best for you.
Nourishing a hearty dating life is an endeavor that is journeyed through trial and error, lots of mistakes, and equal successes. In the end, all these are paving the way to healthy connections and soon a happy ever after.