Sure-Fire Strategies to Foreign Dating in Japan
Foreign dating in Japan has become a usual occurrence. In 2015, one in every 10 marriages in Japan involves foreign blood. Foreign marriages per year since 2016 are around 20,000 on average.
That can be attributed to the foreign population in Japan steadily increasing. In 2019, around 2.93 million of Japan's residents are foreigners. It is reported that the country is maintaining its efforts to accept immigrants to fill in the gaps resulting from their rapidly aging population.
Japan's foreign tourism is also on the rise. In 2020, there were about 20 million visitors from all over the world. Moreover, the country is expecting it to reach 60 million in 2030.
You may wonder how this great of an impact came to be. This phenomenon is a result of the unique Japanese culture that is shifting to embrace globalization. It is driven by the good qualities inherent in the Japanese people.
Qualities of Japanese people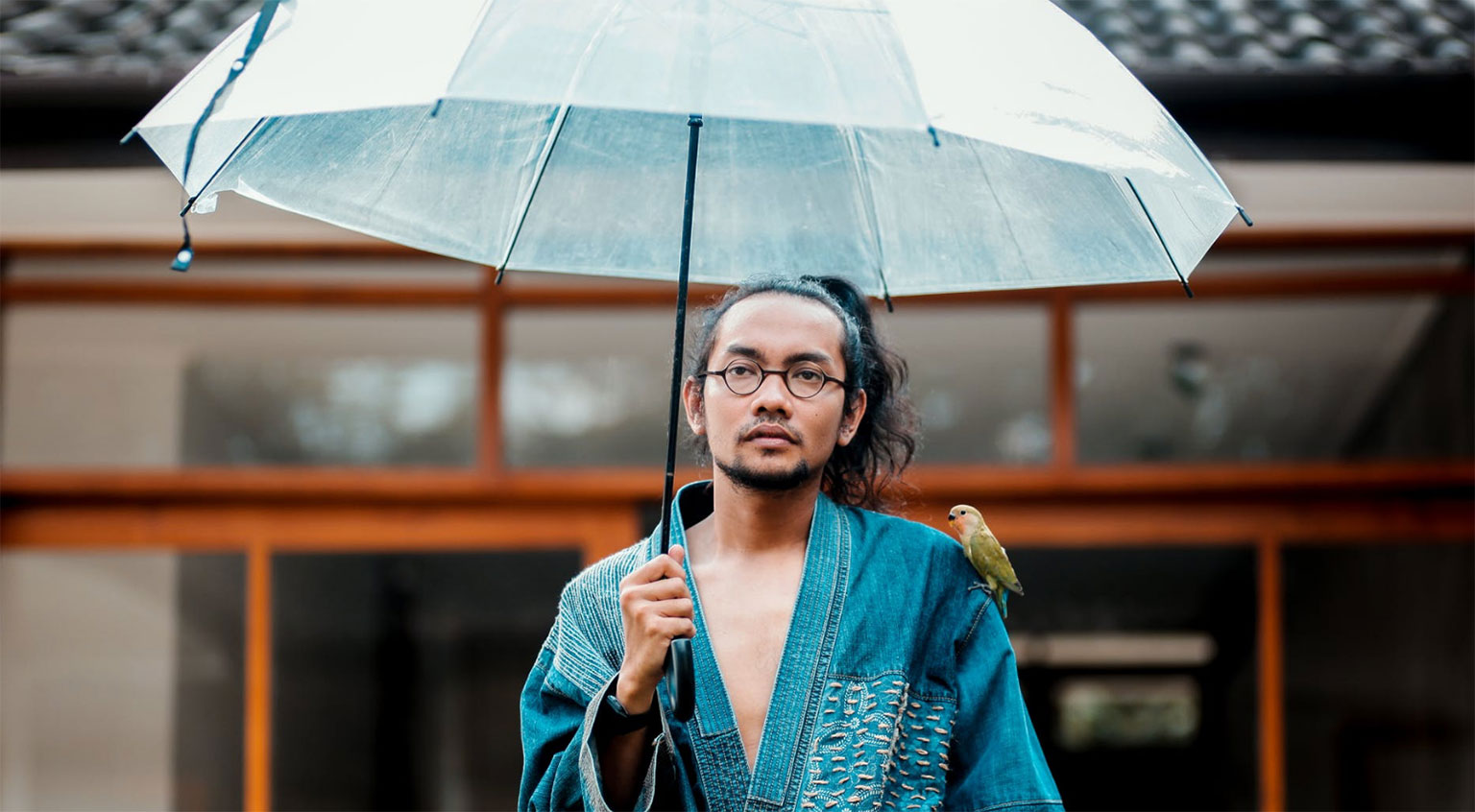 The Japanese society, like all communities, has base values and beliefs that guide them in their way of living.
A sense of belongingness, collectivism, and harmony are virtues that all Japanese heed and observe in all aspects of their lives. All other principles revolve around these foundations, especially in matters of relationships.
Here are some of the qualities that Japanese people have that embody this moral philosophy.
1. The Japanese are progressive
Japanese people are secure when it comes to their identity. This certainty enabled them to be open to new ideas and experiences and appreciate other cultures.
The receptiveness of Japanese people has provided and continues to offer great opportunities for foreigners to form social connections with them.
2. Japanese people are hardworking
The Japanese are among the most industrious people in the world. They place higher regard on society's advancement as a whole more than their own, and they are keen on respecting tradition and seniority in the workplace.
Young Japanese men and women tend to focus on contributing to their country right after finishing their studies. After they are employed, they have a tendency to behave exceedingly respectful to their bosses that their working hours mimic their leaders'. About 22% of Japanese employees work around 50 hours every week. They usually work 5 more hours on top of the 8 hours required of them per day.
Unfortunately, this strong work ethic leaves the typical Japanese very little time to socialize and expand their social circles.
The Japanese working culture baffles foreigners. It usually takes them a while to adjust to this way of living. It simply means, however, that bonding times are special. Also, the utilization of various channels to connect to others are essential.
3. Japanese people are courtly and gentle
The Japanese men and women's genteel nature is evident even when interacting with their family within the household. They speak politely and amiably to show respect and mindfulness towards others.
4. A few Japanese people are still conservative
Particularly outside big cities like Tokyo, some traditionalist Japanese believe in traditional gender roles, patriarchal family set-ups, classifying or generalizing peoples by race, etc.

Tips on dating Japanese people for foreigners
How do you properly date Japanese singles as a foreigner? Take note of these tips:
1. Understand their dating norms and traditions
Dating in Japan is distinctive. Take the time to familiarize their particular dating customs. When you know how traditional Japanese dating goes, you can enjoy your experience while ensuring you do not offend your dates or send them mixed signals.
Remember that norms in Japan may sometimes be so different for foreigners, especially from the West. A perfect example is a celebration of Valentine's in Japan where males receive flowers and sweets from females instead of the other way around. To the unacquainted, this might be taken the wrong way.
Hence, gaining an understanding of Japan's dating culture is a must. Learning it will eventually lead to accepting, then adopting… and finally enjoying it.
2. Build connections
Because of time constraints brought about by long working hours, the Japanese people tend to date people referred by family and colleagues.
Thus, you need to build a strong, active social circle. Do not stop working on expanding it. This will ultimately take you to these tight-knit communities, thus continuously augmenting your dating pool.
3. Know their preference
Dating in Japan for foreigners can be exclusionary. Non-Japanese visitors and immigrants are known as "Gaijin", meaning outsider.
There are those who do not see any difference between dating a native and a non-native. Some do. It's a matter of preference, and it is nothing to be intimidated about. There are a few who prefer to date foreigners only. They are blithely called "Gaijin hunters".
The singles that do not have preferred nationalities or those who only want to date foreigners automatically comprise your dating pool. When you enter the dating scene, you will surely enjoy how things stand. But if you don't challenge the status quo, you might find yourself at a standstill. Avoid this by making sure to open yourself up to possibilities. Don't be afraid to color outside the lines.
4. Always be kind and respectful
While Japan has unique conventions, love and respect are universal tenets. Kindness and solicitousness are global standards of behavior. Even without extensive knowledge of Japan's culture, you can never go wrong when you live by these moral standards.
In the Japanese dating scene, these qualities are game-changers. If you can embody these, you will indeed have great dating opportunities. Or heaven forbid, you will be labeled KY, which stands for "Kuki Yomenai", meaning socially awkward or unable to read the atmosphere.
Where to meet Japanese singles as a foreigner
Now that you got the basics of foreign dating in Japan, get to know the places and activities where you can mingle with singles in Japan.
1. Cafes, bars and restaurants
For the longest time, The Hub has been a center of foreigner dating in Japan. They have an event schedule for sports and partying on top of the everyday offers of good food and drinks.
Ura-Namba in Kansai is also a go-to place for single foreigners and locals to gather and chill. The street is lined up with various bars and restaurants serving traditional Osaka food, sake, and many other savory drinks.
Specialized cafes are also good places to meet Japanese singles. For instance, cafes like Temari no Oshiro café and Tea House Happa in Kichijoji Petit Mura efficiently gather like-minded young adults who love cats. If you do as well, then head on to these cafes where you are likely to meet new people and potential dates who share the same hobby and interest as you.
2. Sightseer destinations
The Yebisu Garden Place in Tokyo is another destination where foreigners may find high-class dates because this place is full of elegant boutiques and restaurants. One of which is the Joël Robuchon, known for its three Michelin stars.
If you are into a more historic vibe, head on to Kagurazaka, where you can find authentic tea shops, perfect for lounging and scouting for new friends and dates. In the Mount Fuji-Shizuoka area, you can also visit Hakone, home to geishas. It is also a favorite among foreigners and locals because of the grand views of Mount Fuji, hot springs, and valleys.
3. Parks and recreation
At nighttime, the Hinokicho Park becomes one of the most romantic places right in the middle of busy Tokyo. The Midtown is generally popular among tourists and locals. They offer many attractions like the cherry blossoms, structures with majestic architecture, shops, museums, scenery, light shows, live music, skating rinks, and many more. You can definitely enjoy your visit; making friends and meeting potential dates will come smoothly and naturally.
The gigantic Kaiyukan Aquarium in Osaka, the famous Universal Studios, the retro-themed Hirakata Park in Kansai, and the magical Yomiuriland are all examples of great places to meet young Japanese singles typically out in groups or in "Goukon". Finally, Fuji-Q Highland would be the top choice for thrill-seekers.
For a more romantic and enchanting experience, the dreamy Sagano Romantic Train in Kyoto and the Aoyama St. Grace Cathedral in Tokyo are the best to check out.
Last but definitely not least, the Ghibli Museum. There is just no way not to think of Ghibli when you're tackling Japan. If you are a fan of this animation film studio, you'd know how fiercely sentimental Ghibli junkies are. No matter the age, nationality, and gender, all Ghibli enthusiasts share a deep bond. You are bound to secure a date when you visit this out-of-this-world museum in Tokyo.
4. Online dating apps
Japan already leads when it comes to digital tech. While all the above-mentioned physical locations are flourishing well, much of the country's socializing and dating has moved to the virtual realm.
The market size in online dating and matchmaking sites in Japan is increasing. There are numerous online platforms out there, so we have chosen for you the fastest growing and most serviceable among them.
TrulyAsian is one of the best Japanese dating sites online that's available in the market right now. It is recognized as a great way to meet Japanese men online and to read up on many helpful hacks like how to meet single Japanese women online.
This 24/7 supported dating site is committed to providing the best dating experience to its users. By designing a simple, practical interface and equipping the platform with sensible functions, you are protected, furthered, and able to thoroughly introduce yourself to the competitive dating pool. The work is already halfway done. All you'll need to do is to work your exotic foreign charms.

Conclusion
Foreign dating in Japan is colorful and enthralling. Now well-resourced, you can have an incredible dating journey beyond any shadow of a doubt. Come and experience it now.