The Practical Approach to Victorious Dating in Vietnam
Dating in Vietnam is incomparable. The country has shown the world how to be resilient and progress gracefully while upholding its core. Vietnam's identity shines now more than ever, and the Vietnamese people epitomize this distinctiveness in all prospects of their lives, including dating and romance.
Dating Customs in Vietnam
Vietnam is a conservative country. Men and women are expected to observe traditional gender roles. It is customary for men to assume the character of a leader and initiate a date. Vietnam dating usually begins with men taking the first step and approaching the women who interest them.
Sharing a cup of coffee or strolling together are examples of ideal first dates. The couple may also be going out with friends for their first date. The women typically stay lukewarm until the man can show his sincere intentions.
If they kick-off, the guy plans the dates, pays for the meals, and is presumed to stay exclusive as the relationship progresses. As in a relationship, daily communication is also standard. If you are a foreigner coming into the dating scene for the first time, you may find expat dating in Vietnam a way different than in the West.
It is typical for those looking for a serious relationship to defer intimacy until later in the relationship. On the other hand, the Vietnamese women who are lingering in the dating scene to have fun will be blunt and let the men know they are casually going out.
Traditions and Religion
Generally, Vietnamese society is orthodox. When dating in Vietnam, you must note that public displays of affection are disapproved. You may hold hands in the open or hug in discrete corners, but anything more is best done privately. Also, whether you will be a sexually active couple will depend on the woman. With Vietnam dating, it is normal for most singles to save sex until after marriage. Virginity among women remains a significant value to the Vietnamese. Even today, the majority of women are still pressured to repress their sensuality, unlike men. On the other side of this, studies show an increasing number of educated young Vietnamese singles who consider premarital sex "acceptable."
Ages between 20 to 30 are the ideal years of dating and marriage. These are the ages where maturity, financial stability, and independent living are achieved. If marriage is on the horizon, the man should be the one to offer or suggest. The women of Vietnam ordinarily wait for the male to initiate.
Family is central to the Vietnamese culture. Young singles who are dating in Vietnam live at home with their parents and retain traditionalistic values. The family's opinion matters in dating and so consequently in marriage. Additionally, the values concerning relationships were greatly influenced by Confucian and Buddist philosophies. The compatibility of the couple is ascertained by social status and astrological-mystical congruities. Arranged marriages then exist, but as Western influence grew over time, the young generation is given more control over their lives' dating and marriage aspects.
Although some may not be practicing these traditions, it is good to be aware of these unique practices that may still be observed among the dating singles in Vietnam.
Now, with your basics covered, let's move on to learning where you can go to find dates in Vietnam.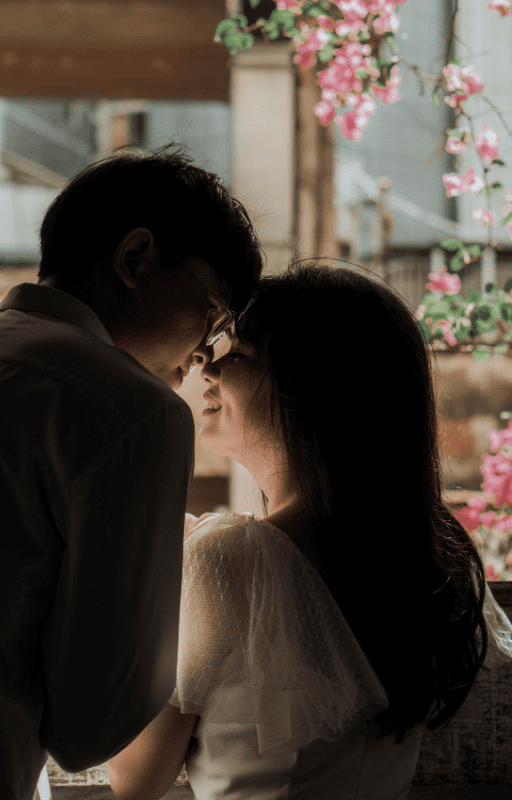 Where to meet singles for dating in Vietnam
District 1 of Ho Chi Minh City
Ho Chi Minh City is the largest and the busiest city in Vietnam. It is the center of business and commerce where the modern, liberated singles reside to work or study during the day and o mingle and have fun at night.
District 1 is the heart of Ho Chi Minh City and, consequently, Vietnam dating. The district houses fancy restaurants, bars, and high-end hotels constantly filled with young singles ready to meet new people and possibly get dates.
The historical and religious attractions of District 1 like the Independence Palace, Notre Dame Cathedral, Vietnam History Museum, Municipal Theatre, the Saigon Zoo, and the Botanical Garden can offer captivating places to explore while bonding with a date. There is nothing sexier than someone genuinely interested in learning their beau's culture.
If you haven't met anybody in Vietnam yet, these and more places in District 1 are the best places to have a stroll and just chat with the locals. Notable places are the shopping malls like Parkson, the local market in Quach Thi Trang, beer clubs in Pham Ngu Lao Street, cafes in Hai Ba Trung Street, and bars in Du Quang Dau.
Other places in Ho Chi Minh City
You can also try the Saigon River cruises with Bonsai Cruise and Les Rives Authentic River Experience to enjoy the views, the breeze, the waters while conversing with fellow passengers.
It will be a fun and productive adventure as you will surely meet new friends and immediately make some connections. Remember, you won't find dates all the time in all places, but you can always establish or widen the social circle that will allow you to access more people in the dating pool.
The nightlife in District 1 of Ho Chi Minh City is another thing you will love about this area. When the sun sets, city lights come alive at Nguyen Hue Boulevard and Bu Vien Street, where you can see many young people and make friends with them while enjoying good food and refreshing cocktails.
Best of all, District 1 is also in a very convenient and accessible location. From Tan Son Nhat International Airport, you can ride a taxi or the bus, and 30 minutes later, you will find yourself in District 1.
Mai Chau Valley
If you prefer the quiet and expansive views of majestic nature, Mai Chau is the top choice. Located in Binh Province, Mai Chau is a rural paradise that holds unexpected surprises. The Chieu Cave, Hòa Bình Reservoir, and the Pung Waterfall are some of the sights you need to visit when you come to Vietnam. What makes these destinations distinct from other tourist spots is how perfectly designed the place is so visitors can socialize with the locals. Here, you will get an authentic Vietnam experience.
Meet people that embody the Vietnamese culture with their modest homestays, local crafts, and fantastic cooking.
Hanoi
Hanoi, the capital city of Vietnam, is bursting with culture. Socializing in the streets and cafes in Hanoi just happens naturally. Stroll along in the markets in the morning and head to Old Quarter for the best Pho and Bun Cha. You can also find many coffee shops that serve traditional Vietnamese coffee. Another spot for expat dating in Vietnam is the Hoan Kiem Lake, where locals gather to exercise and lounge around.
In these corners of the city, you will experience the hospitality of the Vietnamese like nowhere else.
Online
During the pandemic's persistence, the swift modernization of Vietnam has made the internet a necessity – a replacement to the socialization we cannot at the moment enjoy in person.
Vietnam is one of the best Asian countries to meet singles online. Like everyone else in the world, the use of an online dating site in Vietnam by the average person has increased. Surveys show online dating services in the country have the highest number of users, with 46% utilizing mobile dating apps.
The market is brimming with online dating service providers that you can try out. But if you are a person of high caliber, skip experimenting with mediocre platforms. Choose the best online dating site in Asia.

How to meet Vietnamese singles on TrulyAsian
TrulyAsian is a first-class dating site in Vietnam that provides the best online dating experience to its users. The dating plaform isn't just a setting for dates but a support system as well. TrulyAsian gives you an excellent interface as it takes its service to the next level by advising how to meet singles using the app.
Here are TrulyAsian's features that will assist you with dating in Vietnam:
Profile
Everything is going to start with your profile. Start big by first ensuring your safety by verifying your account. You can then make sure your details are accurate, precise, and complete. To maximize your chances of getting excellent and genuine matches, take the personality and relationship questions. They will be giving you a leg up to attract singles in Vietnam.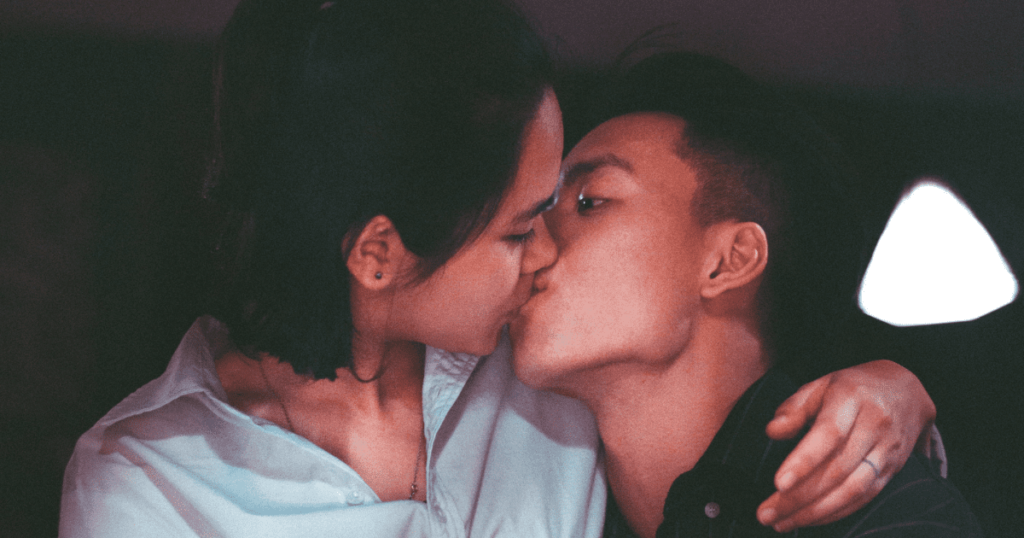 Browse and Search
You can't visit the top places to meet singles in Vietnam at the moment, but you can still scout for dates with the help of TrulyAsian.
Just like scanning through a crowd for someone attractive, the platform lets you sift through the users' profiles.
Interest and Favorite
Particularly for men, the Interest and Favorite buttons are beneficial. Recall that it is still part of the dating culture in Vietnam for men to initiate dating. Women in Vietnam are generally shy, so a message might come off too aggressive and might spook her off. With TrulyAsian, you can subtly let her know you are interested in her by tapping the "Show Interest" or Heart icon. The woman can also reciprocate. You can easily monitor your Interests with the platform's comprehensive top menu.
If you like her and hope to continue keeping in touch, save her profile as a Favorite so you can reach out with a few taps.
Communication Features
Vietnam dating requires constant communication. For you to keep a relationship alive, the couple should be able to understand each other clearly. Not all Vietnamese can speak fluent English, and newcomers might not find learning Vietnamese easy.
What if you can meet an attractive person, but you don't speak the same language? Worry not, because TrulyAsian has a Translation tool to bridge the barrier.
You can also opt to share photos, send instant messages, and call via video chat so you can still meet and talk remotely.
Membership levels
For free, you can join TrulyAsian and start searching for dates. To better your quest, we suggest that you get an upgrade to a premium account. For a minimal monthly fee, you can access and enjoy the site's features without a limit. With a subscription, you can see personality and relationship test questions to get to know the members that interest you better. You can prepare ways to surprise your Vietnamese date when you finally meet.
Conclusion
Vietnam dating promises a delightful journey for all singles. Whether you are young or getting old, experienced or not, a visit to Vietnam will awaken your heart. Although if you're dating internationally, it's always advisable to keep an open mind and maintain respect for their traditions and culture.