Your Heist Guide to Winning a Single Man in Malaysia
Malaysia is a beautiful country in tropical Southeast Asia with now over 33.4 million residents. The nation has three main ethnic groups: Malay, Chinese, and Indian, with Muslim Malays comprising the majority. Malaysia has blended each unique culture into a harmonious fusion so that all Malaysians share universal values that every (or at least most) single man in Malaysia personifies.
Malaysia and its Gender imbalance
The 2019 Statistica survey details that more than 69 percent of Malaysia's population is composed of working-age people between 15 and 64 years of age. Research has estimated that there are more single Malaysian men than women in the country. According to the Population and Housing Census of Malaysia 2010, around 60.4 percent of the estimated 2.5 million unmarried population aging 25 and above are men. The Fourth Malaysian Population and Family Survey revealed that almost half of the respondents cited financial issues, compatibility, family, and career commitment as the reasons why a single man in Malaysia failed to marry.
Malaysia's demographics clearly show a dense number of men in the dating pool. However, the sheer quantity of Malaysian men isn't the only appeal.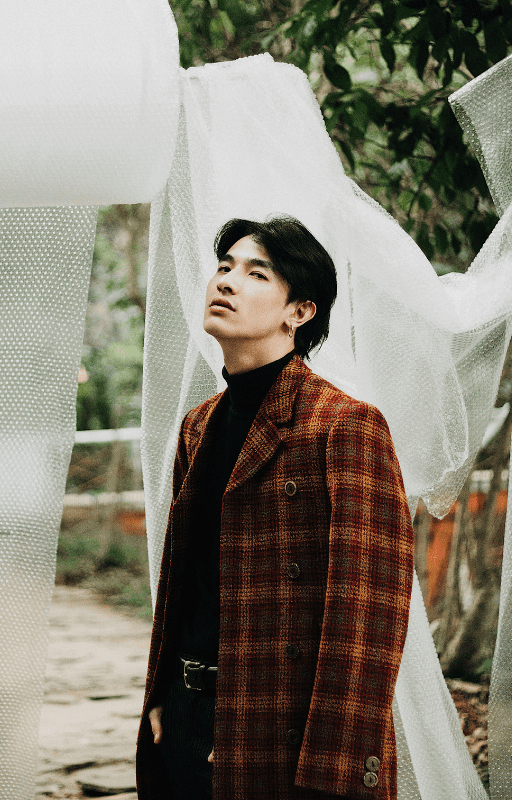 Qualities of Malaysian men
Are Malaysian men hard to date?
The common Malaysian man is conservative.
Online, many have confessed that dating Malaysian men are atypical. Malaysia is one of the most modernized countries in Southeast Asia, but they seemed to have retained most of their customary beliefs and ways. The Malaysian dating culture is indeed unique. It is usual for a single man in Malaysia to be modest and less aggressive when dating.
As a society, Malaysians frown upon public display of affection, wearing revealing clothes, boisterous behavior, etc. These behavior and other collectivistic acts are how they exhibit their consideration to the community over self-centered desires.
The everyday single man in Malaysia is traditional.
Malaysian men still hold traditional roles according to gender. The typical Malaysian man prefers women to be feminine and gentle. The Malaysian man is expected to be the breadwinner and the leader of the family. Other traditional role expectations for Malaysian men are good physique, respectable social standing, financial stability, family-oriented values, independence, and responsibility. These qualities define a "masculine" Malaysian man.
When Malaysians date, they look for a relationship where they can exercise these roles. This is because the concept of "Face" and "Malu" or shame is still alive in Malaysian society. Being considered the heads of the community, Malaysian men should embody the "Budi."
"Budi" is the etiquette of a cultured man. To be a "Budi" is to manifest their polite and reserved behavior.
Loyalty is intrinsic to Malaysian men.
Dating Malaysian men means you are in an exclusive relationship. If you are dating a single man in Malaysia for the first time, you will find that the casual dating phase is practically non-existent. Going out with a Malaysian guy means you are in a relationship already. You are both assumed exclusive. While it will prevent you from seeing other guys, it will allow you to focus on building a serious relationship with your partner. It will also entail that your Malaysian man will be pouring all his time and attention on you. Thus, if you are looking for a serious relationship, date a Malaysian man.

Types of Malaysian men you'll meet on a dating site
The urbanization in Malaysia has been steadily increasing since 2009, and in 2019, over 76 percent of the country's population lived in urbanized regions. The country is shifting to economic, commercial, and service-oriented industries. Malaysia is increasingly becoming more modernized as time goes by. Currently, 31.79 million people in Malaysia use the internet to access the service via mobile handsets. About 31.76 million Malaysians utilize social networks and are estimated to grow to 33.46 million in 2025.
It looks like dating sites and apps are great alternatives to meeting a single man in Malaysia. Now you may ask if Malaysian men online also possess the famous qualities we have discussed. Except for a few, Malaysian men online generally represent the rest of the population. The internet is just a new, innovative setting for Malaysian men to mingle.
The following are the infamous types of Malaysian men online you'll surely meet:
The Dream Guy
This single man in Malaysia is masculine, loyal, principle, and more. His online profile is just perfect. Spotless!
He has pictures that look like they are straight out of a magazine, and his descriptions match that of a prince charming. Avoid this type of man because there's a high probability that this is a scammer's fake profile.
Here's a tip: Choose a safe, reliable online dating site in Malaysia to join so you are protected by security measures. Top dating sites and apps like TrulyAsian provide you with a shielded space to mingle and interact while giving you all the practical tools and features to meet singles in Malaysia.
In a sense, online dating in Malaysia is the same as everywhere in terms of risks. However, if you equip yourself with some knowledge, you will positively have a fun dating journey online.
The Gym Rat
This guy's online profile screams conceit and insecurity everywhere. His account will feature pictures of his nine pack and quotes of how hard work and dedication will pay off to lure the health nuts and the superficial. Men so self-absorbed as these can't possibly know how to love another human being but themselves.
Your average guy
These Malaysian guys are your best bet. The good single Malaysian man will evince himself as ordinary. They would not display an ounce of arrogance and will choose decent and casual pictures. He will also invite friendships in the most gentlemanly way.
The No-nonsense Joe
No-nonsense Joe's online dating profile will instantly notify you (and all other viewers, for that matter) who they want. It is their polite way of telling the rest to bugger off.
These are usually those types of Malaysian men who have had a rough dating journey and are eager to marry. They would typically just briefly describe themselves as "looking for a serious relationship." As if it makes their online dating profile more appealing.
The Party Dude
The Party Dude is the life of the party. The funny guy. These are the very few (and we mean very few) liberated Malaysian guys on the internet that advertises themselves as the easygoing type. They may be what you are looking for if you want to explore the Malaysian dating scene and aren't ready to fall head over heels in love while learning the culture. Remember that in Malaysia, dating is synonymous with fidelity.
Tips on how to date a single man in Malaysia
1. Date a Malaysian man with a positive body image.
Masculinity is vital to Malaysian men, and physique identifies as one of the characteristics of a masculine Malaysian man. However, handsomeness or the idea of what is an attractive physical built is subjective. This is why having a positive body image is much more significant than actually having specific attributes. To date a self-secure Malaysian man, you must be supportive when faced with situations where their masculinity is being challenged.
2. Be wary of communication barriers.
Do not misinterpret the communication style of Malaysian men with their personality.
Particularly to those with a different culture, the conservative ways of the country may be frustrating. They may interpret the Malaysian men's conventionalism as submission, lack of courage, or disinterest in the relationship. For this, you may need to remind yourself that Malaysian men come with good intentions, and if they are too formal or constrained, it is to show you are respectable, valued, and loved. Even Malaysian women need to adapt to the conservative ways of their men. If you are just starting with dating in Malaysia, it is best to show your affections in a socially accepted way. As you go along, encourage your man to polish his way of communicating without compromising cultural values and etiquette.
3. Take note of traditions and culture
Malaysian society stresses traditional gender roles that may not be feasible anymore in this day and age. To be progressive and respectful of customs, offer a partnership where there is mutual esteem. You must grow together to be more appreciative of each other's efforts to keep a balanced, gender-equal relationship.
4. Explore the online dating world of Malaysia.
Gather experience because, as they say, it is the best teacher. A bad experience is still an experience, and if you are open-minded enough, you will learn a lot. Expose yourself to numerous dating profiles and practice recognizing the different types of men on the internet that you should be watching out for. Educate yourself with known Asian dating scams and equip yourself with some online dating safety tips knowledge. Bear in mind that seeking out adventure does not equate to being reckless.
Conclusion
Men may historically be taxed with courting and pursuing efforts, but dating is a mutual engagement. Although in Malaysia, men do make it almost too easy to fall in love. Interested in meeting single men in Malaysia, join TrulyAsian today and find love online!