Meet Japanese Men Online: Dating Tips to Find Your Perfect Match
Japan has recently been in the spotlight because of the unbelievable decline of its citizens' interest in romantic relationships.
However, as time progressed, research revealed that while it is true that some Japanese singles intend to stay unmarried, there is an increasing number of Japanese men and women who are getting back into the dating scene and aspire to marry. Only 19.5 percent of Japanese men whose ages are between 30-34 prefer to stay single.
Online platforms have contributed significantly to the thriving enthusiasm of Japanese men to socialize and date. Online sites and apps have overcome barriers relating to limited social circles and lack of time. Meet Japanese men online and explore the Japanese dating scene.
Japanese Men and Dating
What is it like to date a Japanese guy?
The lean, fair-skinned men of Japan and their endearing nature have and continue to enthrall women all over the world. Regardless of age, the younger generation often describes Japanese men's attributes as cute adolescent pop idols or cool anime characters.
How do Japanese guys flirt, you ask? Well, they tease by flexing their personality traits.
"Ikemen" and "Ikedan"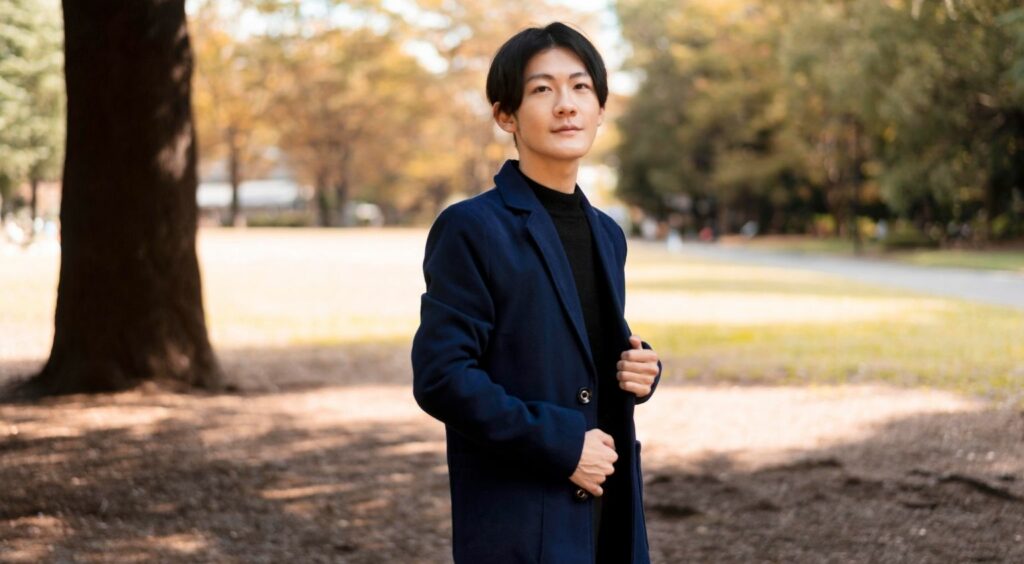 Japanese men in the dating scene online are popularly categorized as "Ikemen" or "Ikedan," both with a distinctive appeal. "Ikemen" are attractive masculine men who dress smart, look mysterious and appear refined. "Ikedan," on the other hand, are handsome, husband-material men who are characteristically mature and caring.
If you are wondering, do Japanese guys date casually? And is there a hookup culture in Japan? Well, recognize that it is not general practice. Rather than a culture, it is a system that some observe. This works for those who prefer short term relationships, for sex or companionship without any emotional attachment.
Equitably, there is also a fair proportion of Japanese men looking for lasting commitments and prefer to have deep connections.
Japanese Men Traits
To continue discussing Japanese men's traits and propensities, the typical preconceptions that all Japanese men are workaholics, timid, and insensitive are simply false. Due to differences in culture, foreigners seem to misunderstand these Japanese traits.
Japanese men aren't shy but, in truth, just extremely respectful of others. They are sensitive to each other's personal space and would not wish to make others awkward, so they don't approach much. They wait to be introduced.
When they are interested in a woman, they formally confess ("Kokuhaku"), instead of aggressively pursuing like the western men tend to do.
Japanese men are intuitive and compassionate. Although not all Japanese men follow Buddhist teachings, all seem to abide by the Zen philosophy. They are well-mannered and speak and behave with consideration and thoughtfulness of themselves, others, and the environment.
Japanese men also value simplicity. Their life goals are clear, and they are focused. They are humble and would prioritize the good of all over themselves.
In exploring different races and cultures, it is best to keep away from stereotypical views. In dating, keep a clean slate when meeting someone new. This will keep your experience open and exciting.
Pros of Dating a Japanese Man
Japanese men are neat.
Cleanliness and good hygiene are ingrained in the Japanese culture. Thus, keeping their bodies tidy and clothes pristine are their ultimate expression of self-care and regard for others. It is winning and incidentally encourages their partners to be neat as well.
Japanese men are highly motivated.
Dedication and diligence at work are some of the most admirable traits of Japanese men. They focus on their organizations and are ready to sacrifice for their success. You will learn from your dates to be hard-working and selfless.
Japanese men are genuine.
The men are unpretentious and straightforward in expressing themselves. They are appreciative of what is pure and simple.
Although "ghosting" does happen in the dating scene, most Japanese men are forthright about the status of their romantic relationships.
Japanese men are kind-hearted.
Japanese men show their fondness by being verbally expressive. They would ask if you are well, freely compliment you for any effort and achievement, and cheer you on. Japanese also show their affection by being helpful and generous. It is customary for Japanese men to treat their partners to expensive dates. Also, if the couple shares a home, Japanese men would always offer to pay for the bills.
Japanese men are understanding.
Especially with those acquainted with foreign cultures, some Japanese men recognize that their language and conduct may be difficult for some to adapt to. With intercultural dating, single Japanese men are usually uncritical, open to new things and experiences, and perceptive about differences. It will be an inspiring experience to see how a Japanese beau influences their partners to be patient.
---
Cons of Dating a Japanese Man
Japanese men have intense working habits.
The Japanese people have highly progress-driven working environments. Japanese men, as breadwinners, in particular, are mainly subjected to this arduous tradition.
It is uncommon for Japanese men to remember and celebrate momentous occasions or go on a couple of vacations.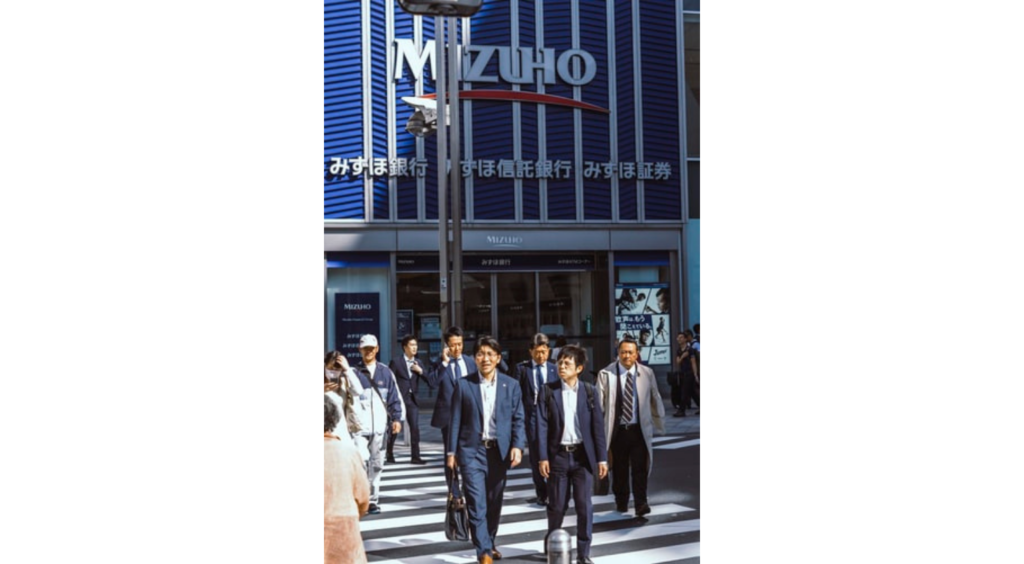 Long working hours take up all extra time supposedly for bonding and communication. Even after office time, Japanese men go to drinking parties and eat-outs with workmates because this is how they release their steam.
This is one of the biggest challenges long-distance couples face.
Japan's work culture is also why it is best to meet Japanese men online. Online arrangements enable the users to be introduced beforehand and begin communicating through instant messaging and video chat.
Japanese men can be too modest.
If you are the type who needs your date to be chivalrous and gentlemanly, you might get disappointed with Japanese men because this is not how they demonstrate their love.
In Japan, displaying intimacy like holding hands, hugging, and kissing in public is off-putting, to say the least. Japanese men are so reserved about overt physical contact that it is rare for them to open doors for women or allow women to go on escalators and trains first.
Some still observe traditional gender roles.
The social construct that says men should be the earners and the women homemakers is rapidly changing. Nevertheless, it is still notable that few Japanese men would still expect women to be quiet, obedient, and have satisfactory culinary skills.
---
Where to Meet Japanese Men Online and What Dating App Do Japanese Use
Pairs
"Where can I meet Japanese singles?" If you share the same inquiry, Pairs is your answer.
In Japan, Pairs is the most well-known dating service to meet Japanese singles. With slightly more male users than women between ages 20-30, it is a suitable platform for young women to date Japanese men online.
It uses Facebook verification, making it safe to meet Japanese men online and competitive when it comes to matching.
Happy Mail
Happy Mail, which initially started with a website, was set up in 2001. It is the oldest online platform for dating in Japan and currently caters to 12 million members fairly dispersed (not only centralized in central Tokyo).
Worldwide, Tinder is the app of choice for casual dating and short term affairs. Happy Mail is Japan's equivalent. It is the ultimate answer to your "How do I meet Japanese singles?" questions.
Happy Mail is the app of choice of Japanese men looking for new friendships that may lead to romance and those searching to share English conversations with (to practice communicating in the language). If you seek the same or want to start your dating journey with laidback dates, Happy Mail fits you.
Unfortunately, due to its users' sheer size, it is also the scammers', fraudsters', and catfishers' domain, so be vigilant.
TrulyAsian
TrulyAsian is a favorite of decent, genuine Japanese men dating foreign women. This website and its equivalent app boast its global reach with the ability to focus on specific preferences such as race, nationality, and location. Busy Japanese singles prefer TrulyAsian because of its modern and practical interface. The site also has informative blog articles that provide tips on dating a Japanese guy. You will surely meet single Japanese men who'll want to share authentic, exciting dates with you.
Furthermore, the site and app's convenient and secure sign-up, comprehensive profile format, Browse and Search feature, and its Interact and Translation tools make it the platform of any woman's dream.
"I want to date a Japanese guy." If you are as resolved, TrulyAsian is here to make it come true. For free.
---
Tips on How to Get a Date with a Japanese Man Online
Recommendations on how to date a Japanese guy and how to impress them
"How can I impress a Japanese guy?"
This is one of the most frequent questions women in the Japanese dating scene ask. Remember, there isn't one way of dating Japanese men. You must remain receptive and open to learning your prospect's different preferences so that you can complement them with your assets.
There are some universal techniques, though, to win a Japanese man's heart.
The top dating advice anybody in the dating scene will give you is to be yourself. Presenting yourself without pretense is the most honorable thing you can do for yourself and your prospect.
The Japanese guys' ideal type has smooth skin, a petite build, prominent feminine features, and a quiet personality. These qualities are what is considered attractive in Japan.
What do Japanese guys look for in a girl? Japanese men generally are attracted to well-groomed women with a modest, unassuming attitude.
---
Conclusion
In dating, it is essential to internalize every encounter. There is always something valuable that comes out of every relationship.
To have an optimistic dating experience, set aside stereotypes, and focus on really getting to know your dates. Let time slowly unveil their uniqueness. Appreciate the way every Japanese man expresses affection and love. Build romantic relationships with mutual respect and honesty.
Most of all, have faith. Believe in yourself. Trust that you are beautiful. It is the single, most effective way to get a person to believe it too.