Is Dating Any Different in a Malaysian Online Dating Site?
Get ahold of TrulyAsian's fail-proof guide to kickstart your Malaysian online dating journey.
Dating culture and the rise of online dating sites in Malaysia
Research reveals that 29% of Malaysians have used dating sites and apps. Additional probing shows that 28% of Malaysian online dating platform members use it several times a week.
Additional studies show that Malaysian online dating has flourished because it made it possible for Malaysians to meet new people they would not have met otherwise.
Online platforms have allowed Malaysian men and women to extend their social circles. They can make friends and meet people from different places and cultures without the pressure of marriage or societal standards.
When they use online platforms to find dates, it equips them with the communication and matching tools they need.
Singles in Malaysia prefer to text and chat before going into dates. They seem to establish a connection via (digital) communication vital to gauge their compatibility and officially go out. This decision is particularly essential for Malaysians because their culture defines dating as an exclusive relationship. They would not go out with people they do not see as potential lifelong partners. This fact is supported by Statistica that tested Malaysians between ages 25 to 34. The exploration yields that the primary reason why 32% of this group used dating apps is to find long-term romantic relationships.
A survey shows that 41% of the sample with ages 25 to 34 years old used mobile apps due to its convenience.
Furthermore, Malaysian online dating continues to rise because it is so effective that research unveiled why 23% of Malaysians aging 25 to 34 have quit using dating apps is because they are already with the person they met through such means.
Among the many, some online dating sites and apps have grown faster than the rest because of how they ideally responded to the Malaysian people's unique dating needs and wants.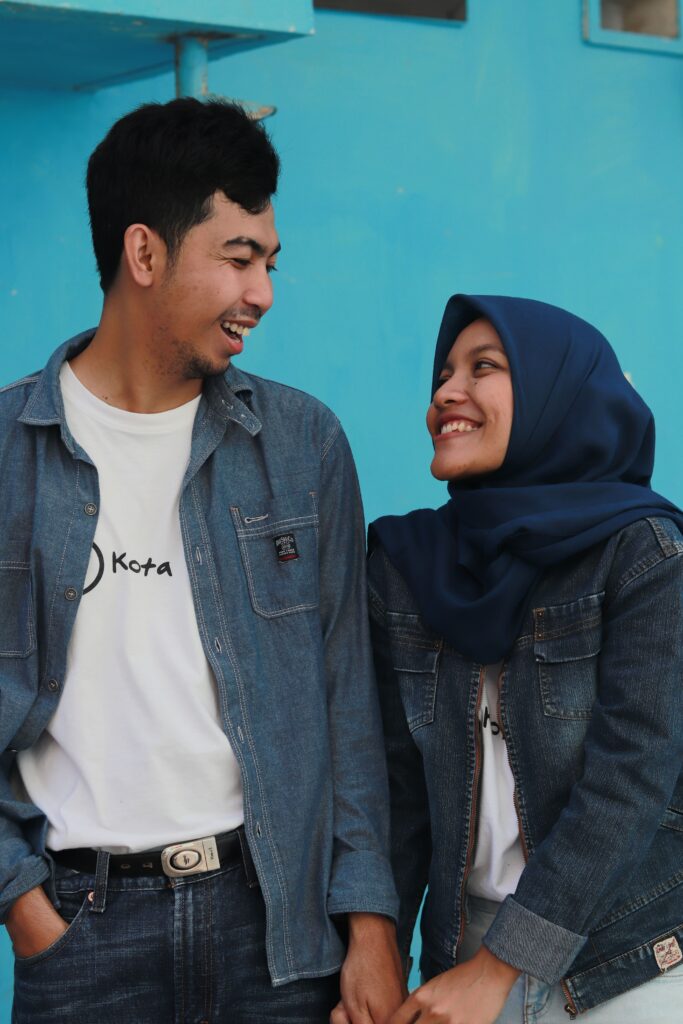 Top 3 Online Dating App Malaysia
TrulyAsian
TrulyAsian is one of the fastest-rising Asian dating sites and apps in the market today. For free, you can sign up, get verified, and start browsing for single Malaysians. TrulyAsian offers its users a quality experience by providing a straightforward, safer, and more comprehensive approach to dating, discouraging superficial or deceitful relationships. It also keeps in mind the communication needs of Malaysians and those interested in them from other cultures. TrulyAsian has a built-in translation tool and features that support meaningful conversations in any language.
Tinder
Statistica reports that around 50% of Malaysians who use dating sites have used Tinder. It is one of the largest free Malaysian online dating sites. It has become the most popular dating site in the country because Malaysians found it easy to use. According to research, Malaysian women primarily use Tinder for entertainment and to expand their social network.
MalaysianCupid
It is a free Malaysia online dating site built by the giant CupidMedia Network with over 600,000 users. Many reviews detail how Malaysians favor this online site and app because of its commitment to security—the stringent verification warrants fewer fake profiles on the platform.

A practical guide to online dating in Malaysia
You are now probably asking, "So how can I start joining the Malaysian online dating scene?"
First off, you will need to provision yourself with the right information and take note of some pointers to have a safe dating adventure in Malaysia.
1. Be authentic.
The Malaysian culture and moral standards expect people to be honest and self-assured. Even online, they hold the principles of preserving "face." Show you have these values essential in building relationships as well by creating a genuine online dating profile.
Do not exaggerate details. Instead, strategize by organizing your best attributes efficiently, so it takes the viewers' attention. Remember to give equal importance to your physical features, character, and personality because Malaysians are sensible people.
2. Display your understanding and wit.
Malaysian families consider education a priority before settling down. The young generation of Malaysians agree. Especially for Malaysian women, who are among the most empowered Muslims in Asia, aptitude is vital. Apply this to your online dating profile.
For example, as simple as getting your account verified indicates your regard for security, confidence in your "face," and real intentions. Another example is the way you describe yourself and your ideal partner. Refrain from nescient and discriminating words. Express your sincere interest and appreciation of Malaysians and their way of life.
3. Set expectations.
In Malaysia, dating isn't a phase. You are presumed to be in a serious, exclusive relationship preparing for marriage by being in a couple. Therefore, it is necessary specifically for those from other cultures to be clear with what the relationship entails and if there are boundaries to be observed.
4. Gather reliable resources.
Check out helpful blogs that discuss dating in Asia. You will discover how much you share with other singles looking for love online, and you will find the support you need to be the next success story.
5. Put in place protective measures.
Like in any other online space, you will need to know how to safeguard yourself against identity theft, fraud, and scams.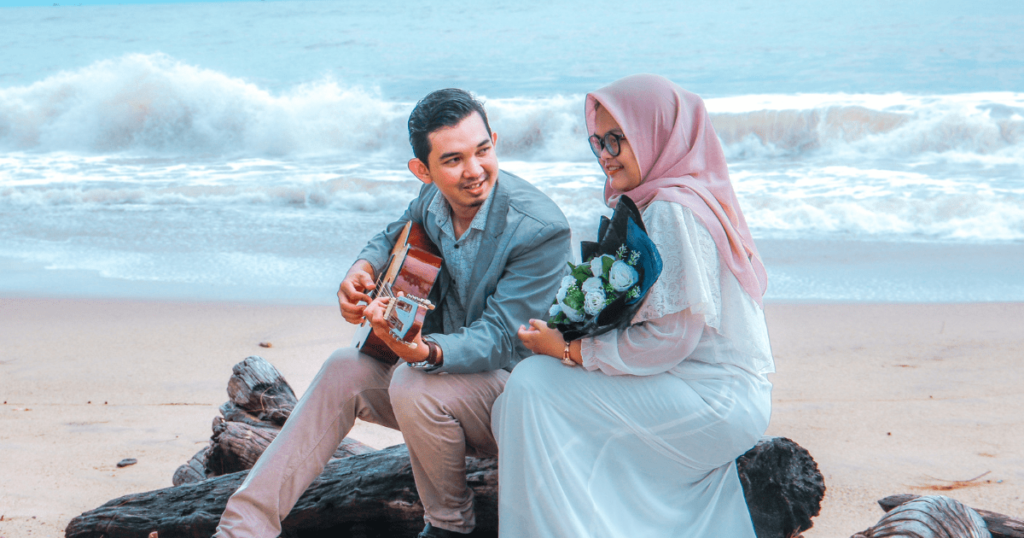 Safety tips against scams
Research shows that there has been an increasing rate of recorded online dating scams in Malaysia. Internet love scams that number in thousands per year have gotten the Malaysian Police Department and Cyber Security Malaysia on alert. Do your part by making sure you don't end up adding to those numbers.
Here are some guidelines that you have to familiarize yourself with to guard yourself against scammers and fraudsters:
1. Craft a strong password to your online dating accounts.
Avoid incorporating publicly known facts like your name and birthday. Not saving your card details on your online dating accounts is also a good idea.
2. Develop a keen sense of what a fake profile looks like.
Fake accounts are beautiful. With magazine-perfect pictures and enticing, desperate invites for friendships, they're the perfect combination for an inviting yet dangerous trap for love.
The friend list can also provide clues. Scammers frequently make new profiles so the accounts won't have a lot of friends. If they claim to be Malaysians but have friends from Africa or Europe, that is a red flag.
3. A relationship with a scammer typically moves too fast.
Fraudsters will try to create deep bonds with you as fast as they can. They will share with you sham personal details and impart touching stories to lead you into reciprocating the same. They will also talk using words with religious undertones like " Salam" or "May Allah bless you" to put on a moral or ethical front.
Another maneuver would be insinuating that you are their sole priority, like "You know this is for us" or "I believe in you. I know you trust me too."
If they can't lure in with this approach, they will threaten to end the relationship. In this case, let these people go as they are for sure to be scammers anyway.
4. Keep track of your emotions.
Even in the initial studies they have performed, the authorities have learned that the modus operandi uses compelling language tactics to convince the victims to give out sensitive personal information and obtain access to their bank accounts. Scammers can exploit people by invoking strong feelings and a call for immediate action. Thus, do not make any decisions when you feel you are being pushed to do something without taking the time to think it through. Emergency treatment, urgent bills to settle, getting stranded somewhere are the typical scenarios scammers use.
5. Educate yourself with the courting and dating customs in Malaysia.
The scammers will deceive you into believing sending great gifts is a tradition you should follow for you to establish a "face" in Malaysian society. On the contrary, Malaysians have a unique norm for gift-giving, and luxurious presents aren't one of them.
6. Be wary of foreign people pretending to be students in Malaysia.
Studies have shown that scammers have taken advantage of Malaysia's globalization initiatives by misusing the government's student visas.
In the same research, it is also cited that Malaysia's banking system, with less strict requirements for creating accounts and making international transactions, has contributed to the country's increasing romance scam.
7. Always go for quality dating sites.
Opt for an online dating site furnished with basic and advanced communication features so you can stay on the secure platform when chatting or calling. This way, you are virtually reminded to remain cautious.
TrulyAsian can also assist you in reporting or blocking a user.
8. Report scammers to the proper authorities.
If you suspect you have been victimized or targetted (perish the thought ), report to Bukit Aman Commercial Crime Investigations Department (CCID).
Conclusion
Dating in Malaysian sites and apps isn't different from other platforms in other countries. In essence, they share the same goal of providing means to socialize and connect. With them, issues of distance or language aren't as overwhelming anymore.
What makes dating in online sites and apps in Malaysia extraordinary, though, is the people. You must only need a prudent mind and a heart for adventure, and you are on your way to your Malaysian romance.