How To Find A Date For Valentine's Day
Looking for tips on how to find a date for Valentine's day? Well, hopefully, these practical tips would be able to help you find someone special just in time for the national love holiday.
According to NPR, the past of Valentine's day is far from the fun and flirtatious fete that is today. According to legend, Valentine's Day started as Ancient Rome's feast of Lupercalia.  The festivity, which begins on February 13 and lasts until February 15, is observed by matching men and women by a lottery-like game where names written on paper were drawn from a jar. The Roman men would also whip the women with the hides of sacrificed goats and dogs because they believed it promoted the women's fertility. 
The name "Valentine" came from two people's martyrdom executed on February 14 of different years.
A legend tells of one clergyman or a priest named Valentine, who was commemorated because of his marriage service to Christians. Emperor Claudius II persecuted him. Another tale of a Valentine was a bishop of Terni who atheists arrested, beaten, and killed by prefect Furiosus Placidus. Some would say they are the same person.
February 14 then ceased to be a pagan celebration and instead was recognized to honor Saint Valentine by Pope Gelasius I's commemoration.
The 15th and 16th century marked February 14 as the day of romance with the popularization of Shakespeare, Chaucer, and the rest who established the English Renaissance.
Whatever the real story is, all seem to delight in the conundrum and find its mystery a big part of its appeal.
To date, all cultures observe Valentine's Day to celebrate love and relationships. It is immortalized by gift-giving in the form of flowers, chocolates, jewelry, couple outfits, romantic dinners, and quality time.
Valentine's has also become the human equivalent for animal's mating season. Singles go out to pursue their crushes and hope to be in a relationship finally.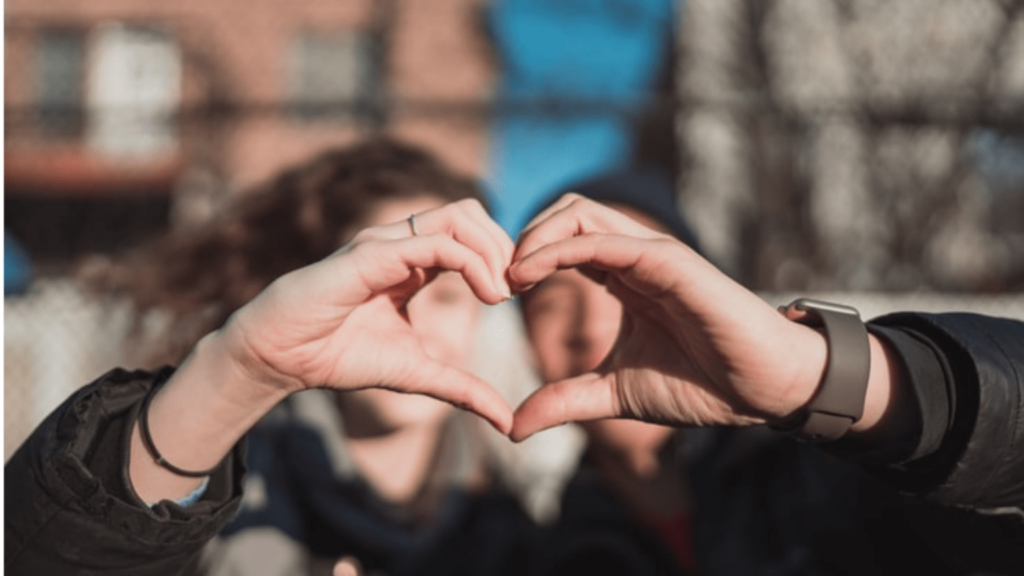 Find love online this Valentine's day: Do internet dating sites work?
If you want to celebrate February 14 as Valentine's Day rather than as SAD: Single Awareness Day (as downhearted singles do), online dating apps are the answer. 
There's an increasing number of consumers during Valentine's season. That means there's more fish in the sea.
One study showed an average of 14% increase in online dating traffic around the time of Valentine's Day.
Another survey indicates that 31% of its male respondents joined dating apps while women signed up at about 20% during Valentine's day. The same study reveals a 29% increase in the use of dating apps during Valentine's period. 37% of the men and 29% of the women disclosed using three to five dating apps.
Most dating sites and apps are free to join. But data reports that dating app users consumed more than $2.2 billion in 2019. This number is almost double the figures of 2017.
Online dating platforms are indeed the best way on how to find a date for valentine's day.
Most importantly, the success of online dating sites and apps continues after the users' dating phase.
According to surveys, 20% of those in long-term relationships started online. More research reveals that among the various ways of meeting people (through family, friends, coworkers, schoolmates, churchmates, and neighbors), online continues to dominate throughout the years.
How to find a date online: Top 3 dating sites to find true love
Tinder
Tinder is the largest and most well-known dating app in online dating worldwide. It is a solution on how to find a date for Valentine's day. It provides a massive opportunity with more than 50 million users worldwide and a suitable 55 billion matches on record.
Tinder site and app popularized swiping to indicate a yes or no to profiles. You can sign up for free, set your profile with photos and a description, stipulate your preference, and you are good to go.
Its key feature is the Passport, which allows the users international reach. Tinder leads when it comes to casting the net wide. At Tinder, every day is Valentine's Day.
Bumble
Bumble is also a top dating service that boasts its unique way of motivating a date. This is a must on Valentine's, mainly if you haven't secured a date on the day.
You start by joining, create a profile and get active by liking or rejecting user profiles. A match happens when both users swiped on each other.
The app then asserts users to set up an in-person date by allowing only 24 hours for women to start a conversation or the match is forfeited.
Bumble indeed makes Valentine's day more fun and exciting.
TrulyAsian
TrulyAsian is your absolute dating site for finding love. Running quick research on how to start your online dating journey, you might be overwhelmed with the countless names in the market claiming to be the best site or app. There is indeed a lot to choose from, but finding efficient dating sites can be frustrating.
TrulyAsian is a top Asian dating service provider specially designed to be smart and straightforward so you can focus on connecting rather than learning the app's technical mechanics.
The site and its complementary app are equipped with the right and appropriate tools to provide you the capability to not only join local dating scenes but international dating arenas. To sign up for free, you only need to provide your gender, email, and create your password.
With over one million users, you can start creating and furnishing your profile to highlight your qualities. Browse and search profiles by location, ethnicity, interest, etc. TrulyAsian also offers chat, video calls, and a translation tool for smooth communication.
Recommended Reading: How to Use the TrulyAsian App to Meet Singles

Tips on how to find a date for Valentine's day online
Facebook
Everybody is on Facebook. Or at least everybody who is fond of socializing. It is not just a trend but has become a must for mingling men and women to post, comment, and/or react to occasions. Valentine's Day is one of the most significant social media events of each year.
There is a very high chance people searching for dates on Valentine's would be posting their Single statuses and may jokingly post "looking for a date" or "feeling lonely on Valentine's" on their timelines — publicly. Engage in the invitation.
Facebook is also useful in getting ideas from the prospects you found on your dating sites and apps. The Facebook culture strongly influence its users to share their unfiltered everyday life. Consequently, a person's Facebook profile tells a lot of his/her character.
Make the first move.
Develop an open atmosphere by introducing yourself first or initiating a conversation with people you cross paths with. Of course, it should be well-timed and relaxed rather than imposing. An example would be a friendly greeting and complimenting someone about something you've observed about them, as in the right coffee choice in a cafe or an exciting book in a library. Online, don't be shy to react or comment on a post or a photo.
Schedule multiple dates in a week.
Expand your social network. With online dating platforms, you can meet many people in a short time. Go out with even those who just mildly intrigue you. If you turn out to be friends, the relationship can still turn out beneficial because you can then be part of their social circles. A little trivia, statistics show that 63% of married couples met through a friend. She/he may not be the one, but it is the way!
Prioritize safety and security.
Especially when meeting in person for the first time, show your concern by encouraging your date to let a family member or a friend know who they are with and where the date will be.
Exhibit chivalry online by reaching out to someone you noticed to be displaying sensitive information or those who are likely to be victimized by scammers and fraudsters.
Kindness is a universal turn-on.
Recommended Reading: How to Meet Asian Singles Online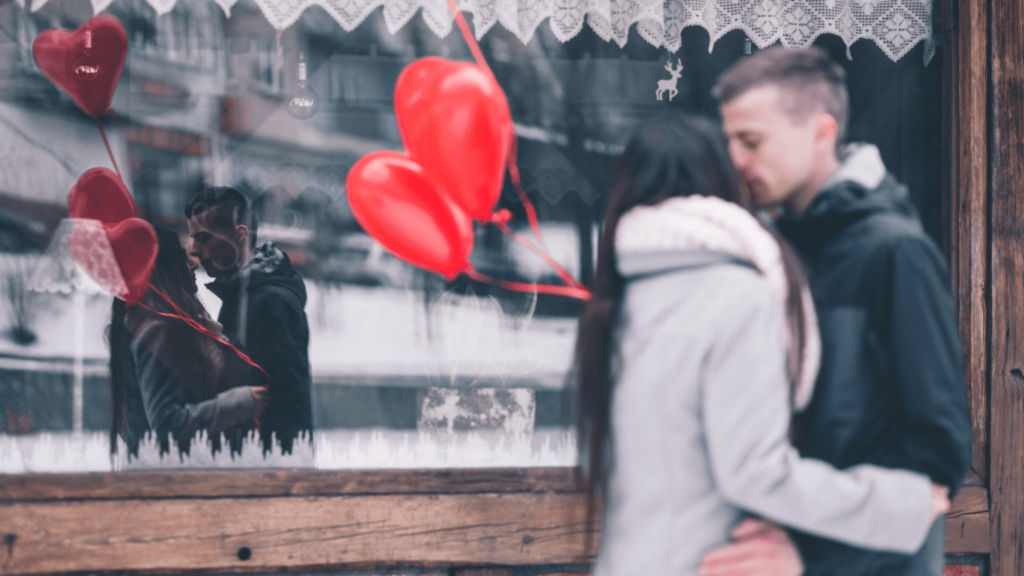 Bonus tip: How to optimize your online dating profile to score a date
It's your first time signing up on a dating service or been in the dating scene for a while but can't find a date online? Here is how to find a date for Valentine's day:
Photos
Online dating statistics reveal that 49% of those using online dating sites are searching for their "type" — those with specific physical attributes they find attractive.
Choose recent photos of you alone with less background so those interested can appreciate your features.
Showcase your personality by including a picture of you doing your passions, craft, or sport.
Selfies are becoming a thing of the past. Due to the rampant heavily-edited, deceitful selfies on the internet, selfies are now untrustworthy. On the other side, a picture of you taken by somebody else alludes that you are loved by so many who likes taking flattering photos of you.
Basic information
Studies say that women in online dating platforms lie about their age, body, and height, while men tend to falsify details like age, height, size, and income. Do not join the bandwagon.
Nothing will ruin your Valentine's more than getting a negative reaction from your date when you meet because you appear different from what you described yourself to be. If you are comfortable enough, you can share your social media profiles on Facebook or Instagram to your dating accounts to boast your genuineness. Yes, it may be risky, but it also encourages your dates to be truthful.
Isn't it good to focus on bonding rather than investigating? It is an unpopular opinion, but the best way to find a date online is to be real.
Description
Keep your description short and concise. Lengthy pieces describing yourself tend to look smug and desperate. Present your assets in a no-nonsense fashion to imply you are confident and transparent.
Also, phrase your sentences by using positive words to create a happy vibe.
Lastly, do not forget to mention your favorite place, food, and activity. This will attract like-minded users to spend time with you. 64% of online platform users say their main reason for participation is to look for people who share their passions. Find a match
Preferences
Be open and inclusive. Online, you aren't bound to geographical limits, nor restricted to interact with specific demographics. Use the diversity to your advantage. As with the increased online dating activity on February 14 globally, similar holidays celebrating love also increases your chances of scoring a date. 
Aside from Valentine's Day, White Day during March is also observed in Japan. On this day, men express their interest by giving gifts. If you are a man, this is an appropriate time to be assertive without running the risk of appearing pushy.
April 14th is Korea's Black Day. Ignored singles during Valentine's and White day memorialized Black Day by wearing black accessories and outfits and gather to eat 
Jjajangmyeon.
Opt for a paid account.
Upgrade your dating profile by paying premiums. Dating sites and apps provide additional features for paying users to boost their search, matching, and communication capabilities.
Recommended Reading: 10 Best Dating Profile Tips
Conclusion
The tradition of Valentine's Day established the perfect setting for finding love and romance. With the right game plan and focused efforts, you will surely emerge with a special someone to celebrate the occasion.