8 Apps and Sites to Start Online Dating in Cambodia
In recent years, Cambodia started undergoing a massive digital revolution. Slowly but surely, everything started going online. The entertainment industry, labor industry, and even the government made significant updates to their current system to anticipate the rising demand for and the standardization of digitization.
In the middle of this trend, online dating became the newest big thing in local social interactions. In just a few years, several online dating apps and websites filled the Cambodian internet.
Are you new to online dating? If so, you are reading the right post. We gathered some of the best dating sites in Cambodia below.
Why Choose Online Dating?
Before diving into online dating in Cambodia, it's best to appreciate online dating in general.
Online dating has gone so far. As the years pass, this platform allows humans to date more freely despite geographic borders and diverse cultures. Besides being easy, it is also an interactive way to connect with interesting and fun people.
Overall, online dating is an innovation that has opened endless opportunities to learn, explore, and grow as a person.
Online dating is a whole new experience, and everyone should try it. Just like in face-to-face practice, making friends online should always be based on respect. Never be rude!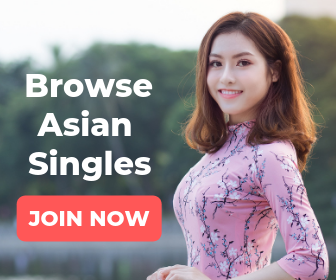 Online Dating App Recommendations in Cambodia
1. Badoo
If you happen to visit Cambodia, make sure to check out Badoo.
Badoo is a social network made for singles who intend to meet other singles. Unlike other platforms, the majority of the members look for friendships, not hookups. If you are the type that goes for more stable and long-term partnerships, this app will be your new favorite.
Badoo is a free-to-use application, but its premium features allow a user to meet more people daily.
2. OkCupid
Have you heard about OkCupid before? It's also accessible in Cambodia.
Under its basic program, users can unlock all intros, send and receive unlimited likes, and block outside or third-party ads. Through these features, OkCupid ensures that every user can customize their dating experience and be their best selves online.
Unlike other platforms, OkCupid allows its basic users to set hard filters. With this, anyone can block unwanted profiles so that one can only meet ideal partners.
3. Seeking
Seeking boasts having beautiful and intelligent users. Aside from having gorgeous Khmer men and women, the website also has many Europeans who could add to the mix.
With Seeking, one can have a good search of available Cambodian members. But if you decide to go worldwide, you certainly can. Premium membership will give you a global pass. Since American maintenance teams operate the website, they adopted American standards of privacy and communication.
4. Khmer Friendly
Khmer Friendly is another Cambodian dating website to take note of. It's a free-to-use platform that comes in Khmer, English, and French.
After creating a profile, you can immediately join in the fun and chat available singles. If you cannot muster the courage to reach out, temporarily add profiles to your favorites list. But do not think about it too much. Be your authentic self. Someone out there will definitely click with you.
5. Bumble
If you are not yet aware, Bumble is also available in Cambodia. This internationally recognized dating app is already changing the local dating scene.
Bumble has a travel feature that allows users to connect with anyone in the world regardless of their location. However, users will need to spend five gold coins to activate this feature. Once paid, users may go through their settings and select "Travel to…" to choose which location to target.
6. Tinder
This dating app giant is also conquering Cambodia by storm. You can swipe through multiple accounts and develop a decent chance to land a match even with a basic account.
But if you want to be extra competitive in the dating scene, invest a few bucks and upgrade to Premium. With this upgrade, you can have the Super Like and Super Boost features. Both tools will help you get noticed more.
7. TrulyAsian
Want a free, fast, and safe dating experience? TrulyAsian can give you that and more.
TrulyAsian is a dating website and application that allows users to build profiles and communicate with others through a responsive messenger system. Users don't have to worry about scammers and posers because the web team runs a strict verification process. This requires users to upload authentic photos and information about themselves.
Although this process is rigorous, in the end, it will never be too technical and time-consuming for users. On their end, they may verify a TrulyAsian account in four ways: Facebook, phone, camera, then ID card.
In addition, Truly Asian have some hidden perks, like the translation feature and the personality and relationship questions. These are unique add-ons that could help add more spice to your online dating experience.

Which Online Dating Site in Cambodia is Best for You?
Overall, TrulyAsian promises a secure and orderly dating experience. Our team continuously works hard to protect our users from dating scams and other harmful activities. We do this by verifying users and thoroughly checking the entry of every new account.
Although we have no control over your chances of romance toward specific people, we assure you that your experience with us will be as smooth and hassle-free as it can be.
Do you have more inquiries? Reach out to our live chat support. One of our representatives should get in touch with you shortly.