10 Great Tips to Find Romance in the Top Dating App in Singapore
You have no doubt read about a couple of dating apps while scrolling through your social media pages or know some friends who are in relationships, all thanks to dating apps. As a singleton, the thought of using the services of dating apps has crossed your mind, but you have always been wary. If you have been teeter-tottering on the precipice of giving online dating apps a go, consider this a sign to take the plunge. Use our tips below to guide you as you begin making your profile with TrulyAsian, the top dating app in Singapore.
The Age-Old Quest for Love
Under any circumstance, finding romance is no piece of cake. Much like a theme park ride, the quest for love will make you go through so many twists and turns, and even the odd surprise or two. It is not for the faint of heart, and you have to be ready to take risks and to "put yourself out there," as they say.
With our interdependence on technology and social media in this day and age, there is no better way to "put yourself out there" than by partaking in the world of online dating. For many singles, including yourself, online dating is unchartered territory. It is new and frightening, and you do not have the faintest idea about where to begin. TrulyAsian, the top dating app in Singapore, guarantees to make online dating a breeze – especially for online dating newbies like you.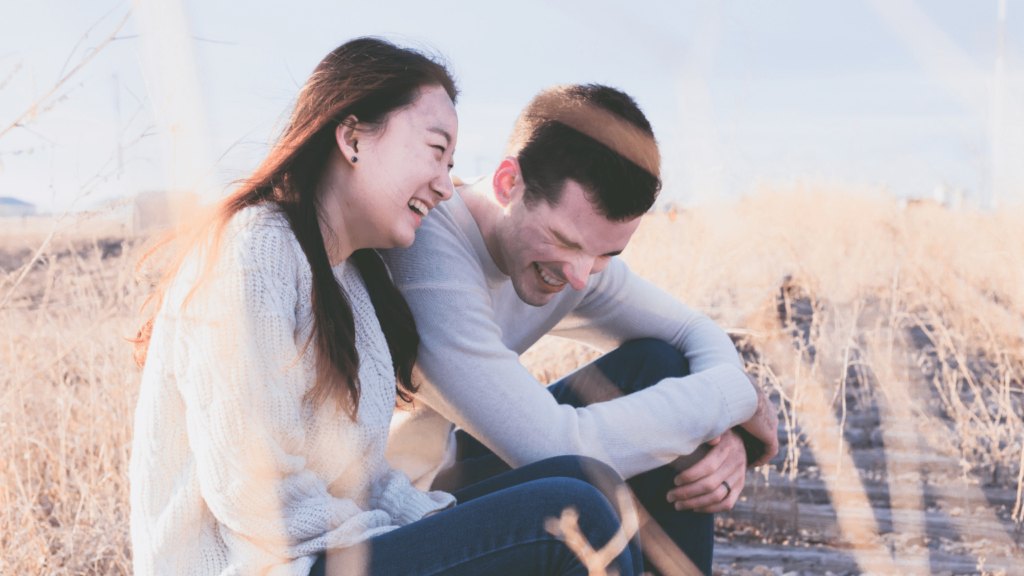 Why You Should Give Online Dating Apps a Try
So why exactly should you take the plunge and join the world of online dating? You are no stranger to some catastrophic lows in your dating life, so you might be wondering, "how will online dating apps be any different?"
In truth, online dating apps are just as risky as any step you have since taken to find romance. But in love, as you may already know, nothing truly ever comes easy. So if you think about it from a lighter perspective, you have nothing to lose by taking another route in your quest to find the love of your life.
The Advantages of Using Online Dating Apps
There are plenty of advantages that online dating apps have over the more traditional modes of finding love. The following are some of the most identifiable benefits of online dating apps.
You Can Interact With a Wider Net of Fellow Singles
While traditional dating restricts your dating prospects to only the people within your direct radius, online dating apps bring you closer to more fellow singles. On online dating apps, you can interact with people residing in Singapore and other countries.
You Get to Know Your Date a Little Better Before Meeting Them in Person
Online dating apps also allow you to get to know your matches a little bit better before deciding to meet with each other in the flesh. Unlike traditional dating, online dating apps give you plenty of room to decide whether or not your current match is the real deal.
You Can Easily Choose Between Serious or Casual Dating
Last but not least, you can easily find an online dating app that will suit your dating preferences. So whether you are looking for something worthwhile or you do not have the time to engage in anything more than casual, there is sure to be a dating app for you.
If you are looking for a more serious relationship, explore TrulyAsian, the top dating app in Singapore.
Recommended Reading: How to Find a Date in Singapore

The Top Dating App in Singapore for Finding True Love
TrulyAsian boasts of the most top-notch features that any online dating app can offer. But more than an impressive and reliable Singapore dating app, TrulyAsian suits singles who have long-term objectives at heart.
Our Singapore dating app will suit you best if your dating goals are somewhere along these lines. On TrulyAsian, you can be sure to find like-minded individuals who are looking for long-term and committed relationships. You no longer have to sift through hundreds of dating profiles of singles with varied dating goals.
Our Top Tips for Finding True Love on Our Dating App
We prepared this list of top tips that will help you maximize our dating app in Singapore. All these tips should help you find true love a lot faster with TrulyAsian.
Include Current and Factual Information
For starters, be sure to use current and factual information like your real name. Putting up a false persona online that is complete with an alternate name will send the wrong message to your matches about your intentions. If you are not too comfortable about using your full name, you can easily opt to show your first name or nickname on your profile instead.
Upload Clear and Recent Photos of Yourself
In connection with the tip above, be sure to upload recent photos of yourself on our dating app in Singapore. Not only will this help matches identify you better, but it will also help them get a feel about you through your photos. Similar to our first tip, refusing to do this will appear dubious and underhanded.
When uploading photos of yourself, it is preferable to include those that feature your full face. Also, try photos of you smiling. Studies show that photos that feature your genuine smile generate positive feelings from onlookers. If taking pictures is not your strongest suit, the best way to achieve the desired effect is practicing. Take a bunch of pictures of yourself or ask a friend to snap them for you. Find the versions that you like best and try to replicate that. To find your genuine smile, think of happy thoughts while taking your picture.
As for the quality of the photos, you do not need to worry about shelling additional expenses. Most smartphones have camera specs that are comparable to professional cameras.

Write a Showstopping Dating Description
With hundreds of profiles on our dating app, you need an extra factor that will make you stand out. Consider writing a dating description that will get you noticed. Braver souls on our platform have taken to witty anecdotes or even a pick-up line or two.
For beginners like yourself, a foolproof way to write your dating description is to be yourself. You can include your hobbies to draw fellow singles who may have the same interests. Ultimately, the direction that you want to take for your dating description is up to you and what you want to project about yourself.
Be mindful of the length of your dating description, too. It should neither be too short nor too lengthy. A dating description that is too brief will leave onlookers hanging or clueless about what to do with you. Meanwhile, a dating description that is far too long may overwhelm readers and put them off from your profile. Striking a balance between the two is essential.
Use the Search Feature to Your Advantage
Apart from a convenient registration process, TrulyAsian also features an impressive search engine. When using our dating platform, you can refine your searches for fellow singles according to your dating preferences. You can easily adjust your searches according to location, age, hobbies or interests, and even occupation. Remember to use this quick and easy search engine to your advantage. Doing so will help you avoid dealbreakers or dating profiles that are unlikely to be the perfect match.
Approach People With Common Interests
Try our foolproof method if you are new to the online dating app game and have no clue how to start. Approach fellow singles with common interests. This way, you are sure to have topics that will keep the conversation going.
Broaden Your Network
Once you are more comfortable interacting with people, do not be restricted to profiles with shared backgrounds. Broaden your horizons and initiate conversations with people who have varied hobbies, interests, or professions.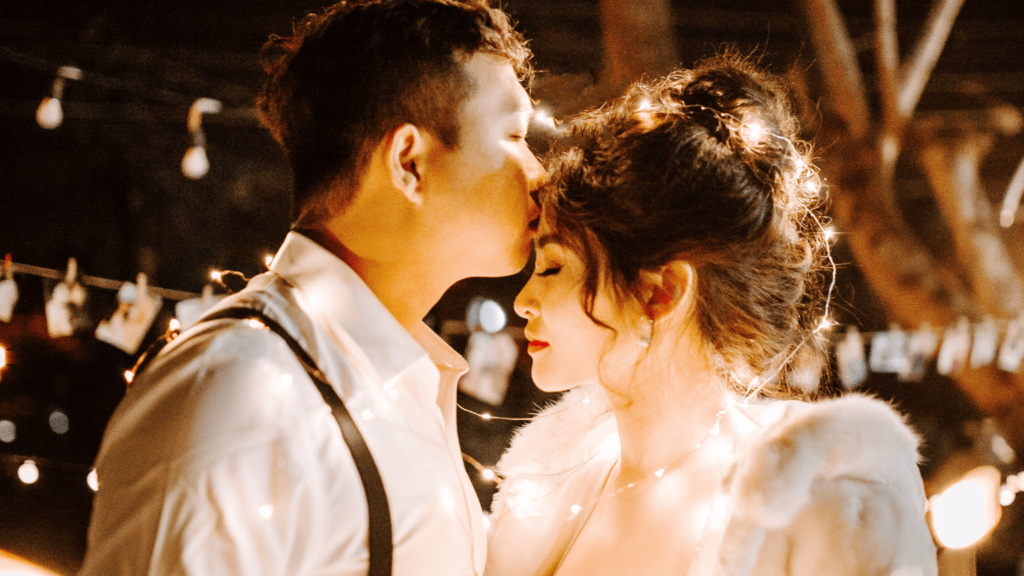 Make the First Move
There is no hard and fast rule when it comes to making the first move. So if you come across a dating profile that you find interesting, do not be shy and start the conversation!
Recommended Reading: 5 Ultimate Tips in Sending Your First Message
Adopt an Adventurous Mindset
Since joining a dating app is already a risk in itself, it is the best way to explore your adventurous side. Adopt an open mind and interact with people from different backgrounds. Learn about hobbies, interests, and occupations that are dissimilar to yours. This way, you are not only getting to know your matches better but the world at large, as well.
Be Yourself
To meet the right people, it is crucial to be yourself on our online dating app. The key to finding the perfect match is to find someone who appreciates your authentic self. So be genuine on your online dating profile to find a match that you can genuinely connect with.
Enjoy the Process!
Finally, enjoy the ups and downs of online dating. It is a world that is full of excitement and surprises, and the best way to approach it is with an optimistic spirit. Have fun as you meet new people and find the love of your life! Enter the world of online dating today with TrulyAsian, and be sure to check out our blog for more tips and advice about dating and relationships.