Tips for Meeting Singles in an Indonesia Online Dating Site
Are you currently looking for matches in an Indonesia online dating site? Well look no further. TrulyAsian has some great tips so you could make your dating experience a little bit more easier.
With your busy schedule, you might think it is practically impossible for you to find yourself a partner. Not only do your working hours tend to get stressful and demanding, but even your weekends also make you feel like you barely have enough time to catch up with your friends and loved ones. With such a tight routine, it seems incredibly difficult to insert some quality time just to meet someone new, let alone start a relationship. Trust us when we say, however, that there isn't only one way to find a partner, even with your busy schedule.
TrulyAsian, the best dating site in Indonesia, has made it possible for anyone, even with the most demanding of schedules, to connect with new people online and to find meaningful relationships. Glowing testimonials narrate success stories of love found through the dating site in Indonesia. By merely asking patrons to register, it truly has made online dating in Indonesia a breeze.
As you create your profile with the dating site in Indonesia, here are some tips to help you have a better experience with finding singles you can connect with within your radius. With these pointers, you will have no trouble meeting new people that you could potentially form incredible bonds with.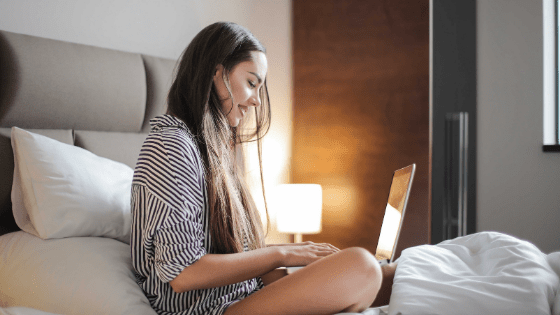 Tips and Pointers for Meeting Indonesian Singles
Here's to starting your journey to the beautiful world of online dating in Indonesia, made more enjoyable and worthwhile by TrulyAsian, indeed the best dating site in Indonesia. As you try to navigate dating online in Indonesia, the following are our tips and pointers on how to meet singles through your account.
1. Talk About Your Hobbies and Interests
It's true what they say that every successful relationship once started with a conversation. In our Indonesia dating website, the best way to strike up a conversation is founded on shared hobbies and interests. Providing some information about what you love and what you enjoy doing might catch the attention of fellow singles who share the same interests. Doing so allows even the most demure of singles the opportunity to start a conversation with you over something that they, too, are fond of. This also gives you something to keep talking about as you deepen your bond.
2. Explore Different Experiences
With the first pointer in mind, you need not talk only to singles with shared hobbies and interests. While it is lovely to find people through things you love mutually, keeping your options only within common ground might not be the best way to find fellow singles on our Indonesia dating website. This way, you are just limiting yourself from the possibilities. Widen your net by going beyond your background and experience. Remember that you don't necessarily have to be alike with someone just to form a relationship with them. Explore our Indonesian online dating site by looking at profiles that are different from your own, and who knows? Perhaps the age-old adage "opposites attract" just might apply to you.
Related Article: Indonesian Dating Guide
3. Initiate the Conversation
Although our Indonesia dating website has made finding a significant other easier at the comfort of your own home, it will not be as effective without effort on your part. Even with our high success rates, there are things you could do that might dampen your chances of finding love. One of these is staying mum and waiting for everyone to approach you first. Try being the one to start the conversation. After all, learning about different backgrounds and experiences is enjoyable.
If, however, you are not too keen on making the first move or you are not comfortable with the idea of doing so just yet, we suggest trying our first tip or pointer for yourself. Talk to someone with shared hobbies or interests listed on their profile in our Indonesia online dating site. This way, you will never have to worry about not having anything to keep a conversation going. Awkward or stalled exchanges will be a thing of your past with this tip or pointer of ours. Little by little, you will eventually find yourself being more comfortable approaching fellow singles, whether it's about the common ground or not. 
4. Have Fun
Perhaps our simplest yet the most overlooked tip is just to have fun. When you are visibly enjoying yourself, this, too, will affect fellow singles' perception of you. Seeing that you are happy and having fun will make them enjoy any interaction with you, also. Remember to keep finding the joy in meeting new people and learning about different backgrounds and experiences. This way, even when no romantic relationship forms out of the interactions that you are bound to have with some people, you might still gain a friend with whom you enjoy spending time with.
5. Be Yourself
Last but not least, always remember to be yourself while dating online in Indonesia. While this may seem like generic, copy-and-paste advice, it truly works wonders when applied to your online dating life. With the advent and exponential rise of social media, we see more and more people projecting a version of themselves that may not necessarily be authentic but is effective on social media. When done on your online dating account, this prevents you from truly finding genuine connections with your fellow singles. Trying to be something you're not may eventually be exhausting as well when you always have to think about what your made-up online dating persona would do. Staying true to who you are will save you from all this hassle. It will also allow you to interact with people who will appreciate you for who you indeed are.
Related Article: Indonesian Dating Culture

Some Additional Tips and Pointers for Your Online Dating Profile
Now that we've covered the bases on our tips and pointers for meeting singles online on our Indonesia online dating site, here are some additional ones that you can choose to incorporate. These other tips and information can complement our suggestions above to help make your online dating experience much better.
Give Your Pictures Some Thought
It goes without saying that the pictures you will upload on our Indonesia online dating site will add to the overall impact of your dating profile. As much as possible, do upload recent pictures. These pictures should be of yourself. Never lift random photos off of Google only to pass them off as your own. Neither should you leave your account devoid of any pictures of yourself.
When choosing which pictures to include, go for photos that show your face clearly. It's also preferable that these pictures are of you smiling sincerely. Otherwise, the overall effect might be off-putting or even creepy. To avoid this, smile naturally in photos. If you aren't too sure about how your natural smile looks or if you haven't had much experience being in front of the camera, remember that your smile appears more natural when it matches the expression in your eyes. This is because your eyes will reveal if you are truly happy at the moment or not. To achieve this, try thinking happy thoughts when getting your pictures taken. Think about a happy memory, some cute puppies, or anything that puts you in a good mood.
You needn't worry about getting your pictures taken professionally, as well. Most smartphones you can get these days have impressive camera features that are comparable or at least pretty close to those of professional cameras. Downloadable apps for photo editing also come aplenty, making it easier for you to make your pictures better at your ease and convenience.
Keep the Descriptions on Your Profile Short and Sweet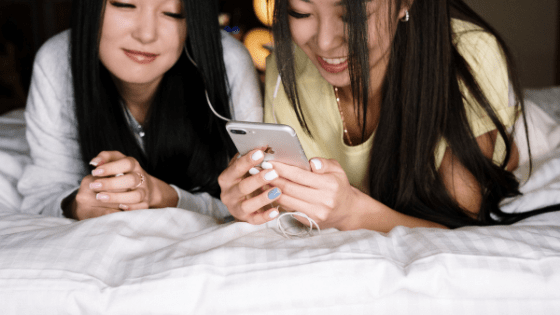 The descriptions you put on your profile will play a massive part in determining whether people will want to approach you or strike up a conversation with you. There are endless ways for you to go about your descriptions. Just remember that whichever way you choose to write your descriptions, they should be true to your personality. Don't try to be something that you're not.
The length of your descriptions matter, as well. They should neither be too brief nor too long. Strike a balance that is precisely short and sweet. Don't be too brief that you don't reveal anything about yourself. Neither should you go overboard by writing lengthy paragraphs that show practically everything about your life. Chances are, since you've already shown everything, no one would want to ask you anything more. Try to keep the tone lighthearted and friendly while always remaining true to yourself and your personality.
Related Article: Indonesian Dating Norms
Adopt an Open-Minded Attitude
Lastly, remember that online dating is an experience to be enjoyed. Have fun as you meet fellow singles and learn about new experiences on our Indonesia online dating site. Remember that the best way to go about online dating is to keep an open mind. It's your chance to approach people you never thought you could connect with before, to find new hobbies and interests, and to widen your horizons in terms of people you know and interact with. Best of all, in the process of meeting and getting to know new people, you just might find the perfect partner to call a significant other.