Fun Date Ideas in Singapore
Are you currently looking for fun date ideas in Singapore? Luckily, TrulyAsian has got that covered for you. Just check out your date suggestions below and let us know how your date went!
The uncertainties of dating can get you through lengths you wouldn't have imagined you would go through. Cafes and bars are the right places you have been frequenting, and you have mapped them all out in Singapore, at least. Dinner dates and movie nights are also doing well until everything gets to feel like a routine.
Singapore is a small place, so you asked yourself where to go and what to do next? Having fun and interactive ways to do your date can add a bit of life to those predictable date ideas in Singapore.
The good news is that you can have more fun date ideas in Singapore other than the usual go-to stuff, you just have to look at the right places! Sure we love movie nights, but there is something much more fun to do in Singapore.
Let's dig into a few.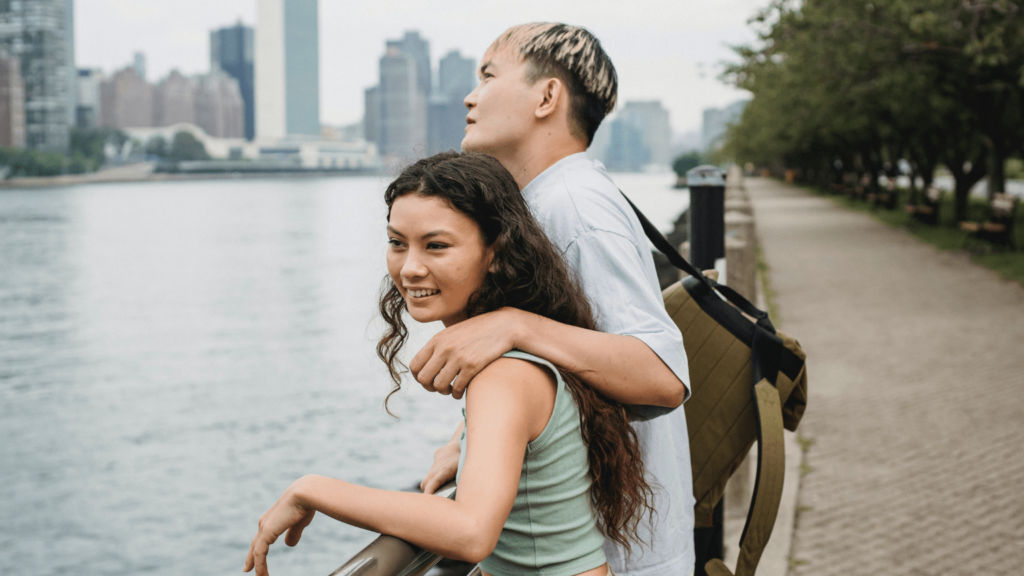 For Those Who Love Going to Bars
If you are keen on having indoor yet fun date ideas in Singapore then going to some fancy bars is for you. These first date bars in the city are suited for getting to know each other through, most of the time, talking. If you want to have a chill night out or just a simple drink in the late afternoon until the late evenings, bars are sure the best places to look into if you want to have some fun but in a relaxed way in Singapore. Here are a few bars that you will definitely love and jive into:
Southbridge
Romantic scenes for your first dates are easily pulled off in a great location on a rooftop bar. You can be adamant about having it on this setting for a first date just yet. Southbridge has this jovial avenue for dates. Their shophouse located on the fifth floor sweeps out a spectacular view of the Singapore River just under your feet and the Central Business District at the city's stretch.
You can book ahead of time and set a date for some comfortable seats along the edge of the roof. Have a cocktail and your favorite food pairings while enjoying a fun indoor date in Singapore.
Piedra Negra
Suppose you want something else other than the flimsy nachos and overstuffed burrito places. In that case, this bar is definitely worth your while. Piedra Negra is located in Haji Lane. If you're looking for upbeat and fun date ideas in Singapore with a party feeling of the crowd, stop by at Piedra Negra. Their lovely and affordable cocktail is best paired with your Mexican foodstuffs.
So if you are a foodie and love the buzz on the streets, then check this bar out.

Operation Dagger
How about basement bars? This is a new kick to those who fancy fun indoor date ideas in Singapore. If you are into graffiti and love getting into the mancave feeling, then Operation Dagger is the place to show off to your date.
Another thing that will definitely strike you and your date when you get to this place is the smell of the sharp smokiness of smoldered herbs. The specter of light bulbs and a myriad of multi-sensory cocktails are great helpers to get to that comfortable and perky feeling and get the conversation going. The shelves' backdrop and stand rows of tinted bottles with markings of vanishing grid of drawings make this bar romantic.
Fun fact: this bar was voted Best New Bar at the Singapore Bar Awards and came in the top ten for Best New International Cocktail Bar at Tales of the Cocktail. Have fun with your late-night date talks and a few cocktails, and a good serving of their pudding.
MO Bar
Interested in having tea time in the bar as a fun date idea in Singapore? Indoor dating is never mainstream with this kind of feel. One thing to have a unique and exciting date is by having the best of both the bar and the cozy feel of a tea house in the same place and the same time.
The MO bar has been put back over the former Axis Bar and Lounge. It has a classy but striking space at the Mandarin Oriental. It is influenced by the Pacific Ocean and the lifestyle of Asia's ports. What is more romantic and serene than having one of Singapore's best-curated cocktails, a snuggly lounge, and some tea with your date, seeing the panoramic view of the Marina Bay skyline.
To have more exciting and fun date ideas with your lover, there are several activities to have for those who love to casually date indoors and outdoors. There will always be some diversity for those who love to date in Singapore. Check these out: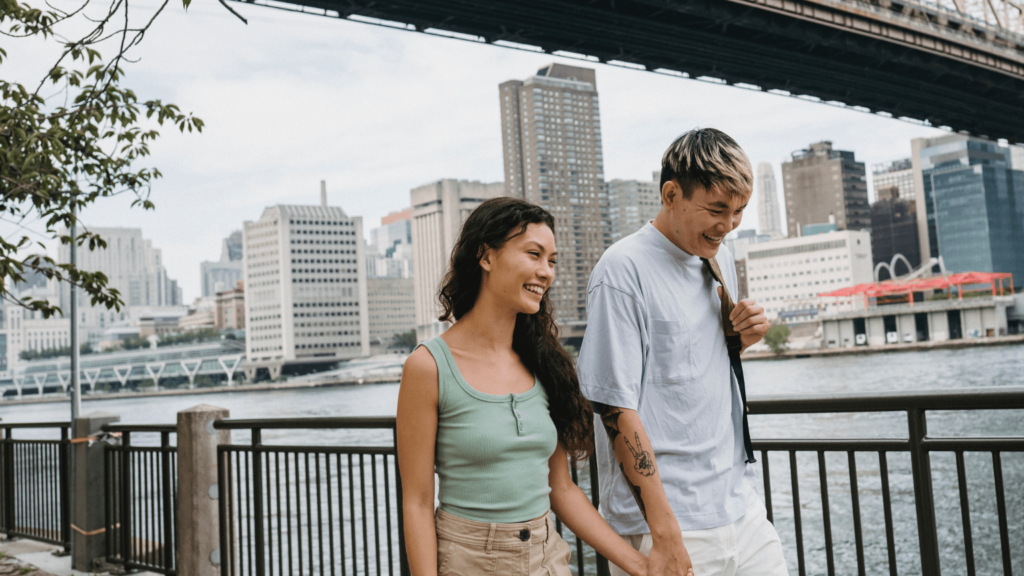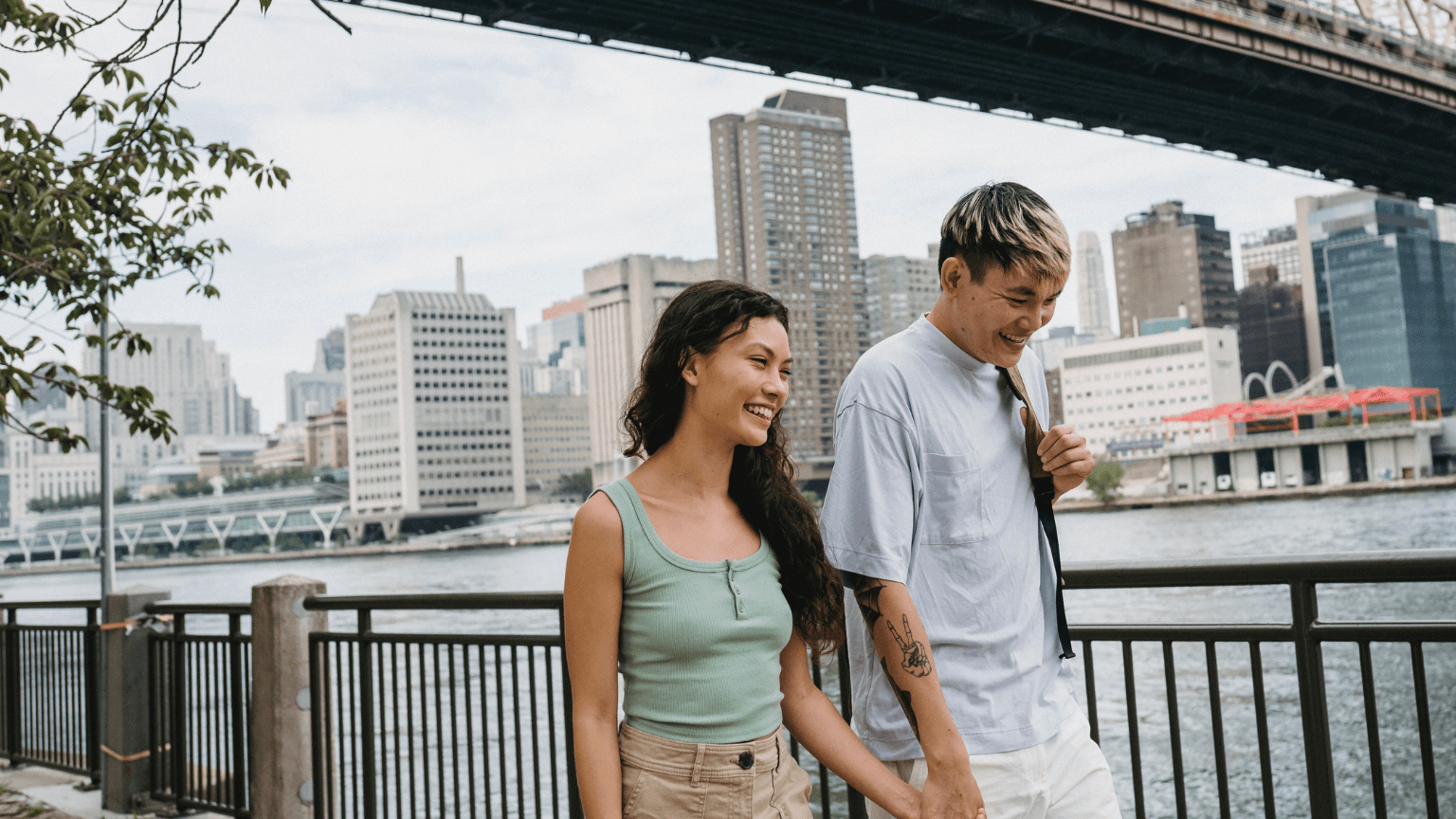 Casual & Fun First Date Ideas in Singapore
Dine in the Dark
Have you tried having your dinner in total darkness? Booking a table at this restaurant makes romantic yet fun date ideas in Singapore extra-special.
It is exciting to have some of their best dishes served on your plate and guessing them each time it gets done to you, and finally, what's on the menu is getting in your mouth.
Getting the experience of dining in the dark makes dinner at NOX enjoyable. You have to book your tables ahead of time at this two-story resto. Once you get to the place, you will be guided by visually-impaired trained staff to your seats. This is a delightful avenue if you are too conscious for a first date or if you find eating in the dark exciting and fun.
Capture the Sunset
See the Henderson waves if you're more interested in fun yet casual date ideas in Singapore.
There's something mystical about feasting your eyes on the sunset during the golden hour of the day with your date. Strolling on the wave-shaped 36-meter pedestrian bridge connecting Mount Faber Park to Telok Blangah Hill Park makes a relaxed and fun date in Singapore.
Pitch Your Tent Under the Stars
Isn't it romantic to have your date beside you, gazing at the night sky full of stars? Well this is one of the most romantic and fun anniversary date ideas in Singapore.
Have a guessing game about how many constellations each of you know, or simply be surprised by some random meteors. Lounge on a homey big bell-shaped tent adorned with helium-filled metallic balloons and lit by dreamy fairy lights with your bed in it. And you don't even need to lift a finger – let the romantic minds behind Glamping Society set up the private pop-up 'hotel room' for only $480 along the sea with all food, wine, and amenities that will keep you full and satisfied during your stay. This is a perfect place to have some cheap getaway date in Singapore and have some fun.

Smash Your Problems
If you want to enjoy some time out and have yet still have fun date ideas in Singapore, then The Fragment Room is for you and your date.
This place is not exactly an escape room but you get to release the stress of reality as you smash plates, glasses, electronic appliances, and more! Away to your heart's desires. If you feel that you need to release your date's suppressed emotions, this is a unique date idea to do in Singapore.
Have Fun with Clay
Want to have another kind of fun date ideas in Singapore?
If you have squeezed in every possible fun date activity you can think of, then shaking some mud off will be a great idea. Get down and dirty with clay à la the archetypal 90s vintage Ghost. Arudio Studios is the name of the place. They offer short courses and trial pottery workshops for couples who want to have a great time.
Get into your creative side with having some fun yet cheap date moments in Singapore. Let your fingers and hands do their work while enjoying the therapeutic benefits of making clay pots. The course is only $120 per couple, where you will be taught the basics of pinching, coiling, slab-making. With this minimum fee, you will also be able to create an array of cups, plates, mugs, and vases to take home with you.
Have a Glimpse of the Future
Are you a fan tarot reading? If you are, then this is a great one for you!
If you want to have more exciting yet fun date ideas in Singapore to add to your list, you can have some tarot read for each of you. This might be a spoiler, but for sure, you'll have fun if you are up to some questions you need to be answered.
You may also want to get a feel of how this divination method works. Put some magic to that casual date and ask as many questions as you need from Mamatha Ramachandra. She has been reading tarot cards for more than a decade! Book a session for thirty minutes to an hour with her and get all those questions you had in mind for years answered right away!
Draw Like an Artist
This option is one of the most creative yet still fun date ideas in Singapore. Liberty Art Jam by Artify Studio is located along the hipster roads in the town. This place is one that you have to visit when you're itching to unleash your inner Picasso. This place is Singapore's first art studio to run The Honour System, where you either honor the giving guide of $35 or go can opt to pay any amount you want. What's more, is that what you give to the focus goes to a charity. You don't only enjoy your casual and fun date in Singapore, you also get to help those in need.
If you want to take your date beyond Singapore, you can refer to this article from TrulyAsian about the best places in Asia to visit for a romantic getaway.