The Best of Expat Dating in Vietnam
Vietnam is a top destination for expats, ranking 14th in a 2018 survey. The fair cost of living, job opportunities, security, healthcare and education, and lively culture have been the driving force of the growing number of foreigners in the country.
Expat dating in Vietnam has increasingly become vibrant and full of promise. Why wouldn't it be, with the country being wonderful and its people the most appealing?
Here's everything you need to know about dating in Vietnam as an expat.
Characteristics of Vietnamese Locals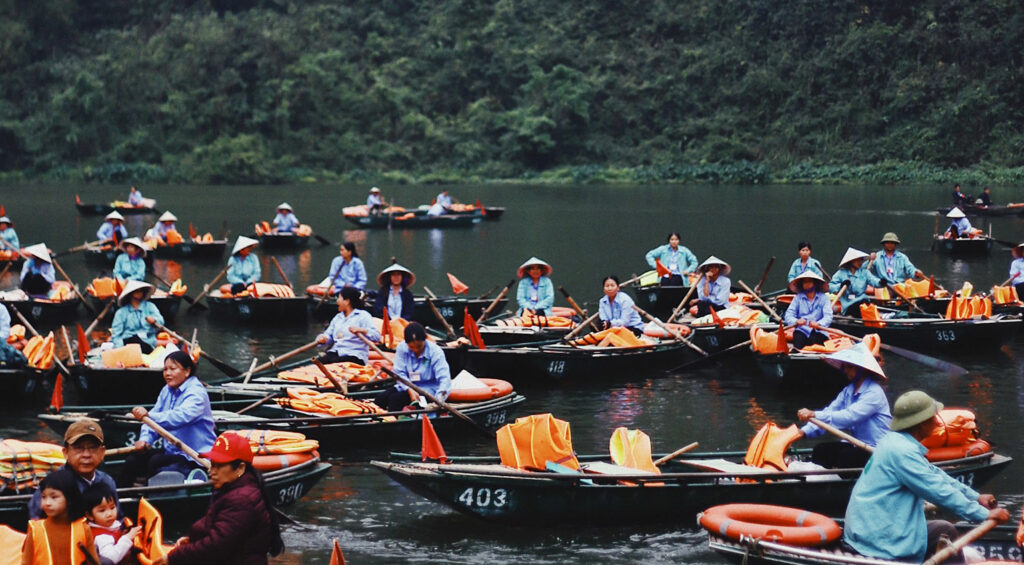 1. Vietnamese locals are good-natured people
Vietnamese individuals are relentlessly positive people. This dates back to the origins of the country where tribes emerged near the Red River Delta, through the Chinese occupation, the colonialism of the French, the civil unrest, and the second World War.
The Vietnamese have endured so much. However, they are among the calmest and happiest people you will meet. They are amiable and optimistic — characteristics you will have too when you find a Vietnamese lover because joy and love in Vietnam are contagious. Its people truly are inspirational.
2. They are faithful
The majority of expat dating in Vietnam is serious. This is because the Vietnamese people generally date to marry.
There is only a small portion of men and women who date for fun or experience. As a result, they are loyal and caring. They will treat you like you already are in a lifetime commitment with them.
All in all, expat dating in Vietnam is typically monogamous, with close friends and family favorable to the relationship.
3. "Face" is central to the local Vietnamese culture
The Chinese have the most significant influence over most of Vietnam's culture. Among these contributions is the concept of "Face," or social standing in the community. It means dignity and reputation. It also encompasses one's regard for each other in society.
The Vietnamese locals personify this belief by respecting one another (most especially the elders), dressing, speaking, and simply moving consciously of everybody else in the community. Other acts include accepting invitations and then reciprocating the gesture, giving gifts, being polite, welcoming guests, and many more practices that focus on fellowship.
The natives will expect this among themselves, but they're lenient to the expats and others from a different culture. However, their majestic culture that revolves around integrity and virtuousness is something that all should aspire for. Conformance will most definitely bond you faster and seamlessly to the Vietnamese locals.
4. Vietnamese people put family above all else
In Vietnam, the dòng họ or clan is deemed very important. To most even, they are valued more than the individual.
It's common for the younger generation to live with their parents, grandparents, and relatives in the same household. A patriarch usually heads the home according to Confucian values.
Expat dating in Vietnam is still largely conservative, as the Vietnamese partners continue to practice by tradition. Still, unlike before, when the family chooses the young's partners, today's youth enjoy more freedom. However, they are still expected to select a person worthy of the family's approval.
This is one reason why the Vietnamese locals prefer to have a relationship with someone stable with an absolute potential to be a wife or husband.
5. They are proud of their ancestry and history
Expat dating in Vietnam is more like an addition — rather than a deviation — to the already rich dating tradition of the country.
Dating foreigners have been part of the culture for a long time. In fact, discrimination against multicultural couples is almost non-existent in Vietnam. It's impressive considering the intolerance in other countries.
Part of the success is due to the locals' ability to preserve their traditional values and incorporate them into contemporary principles. Even with foreign partners, Vietnamese locals can carry with them their identity and heritage.
Vietnamese Dating Culture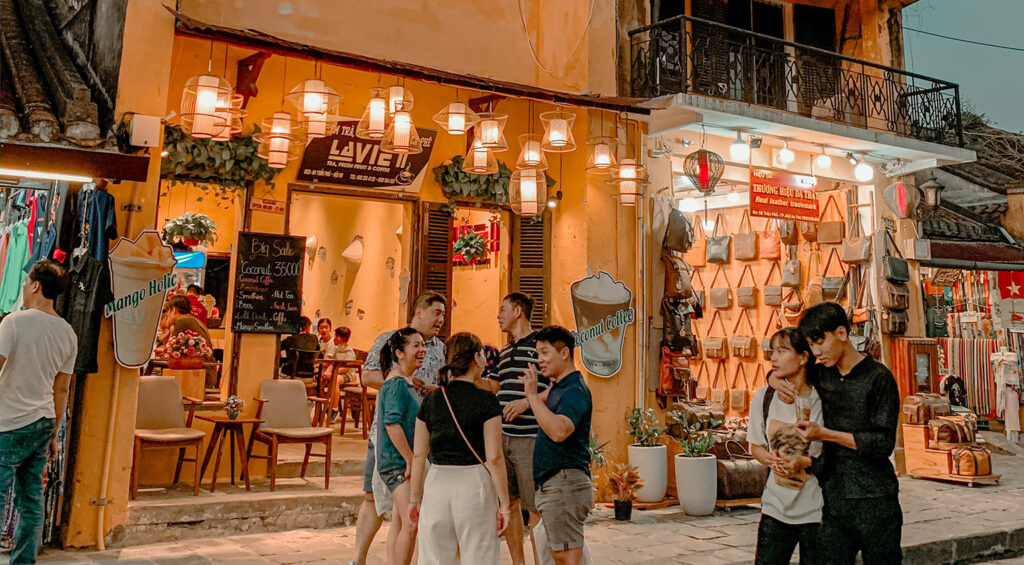 1. Vietnamese people date with marriage in mind
In Vietnamese culture, the courting or getting-to-know-you phase isn't as long as in Western or other cultures.
Most singles in Vietnam will be interested in expats with marriage in mind. They will entertain and date those they see as their future lifelong partners. Of course, some don't share the ways of the masses, but they too are equally straightforward.
In conclusion, expat dating in Vietnam is direct and intentional.
During dating, couples show their love by observing traditional gender roles and keeping physical displays of affection private. Men plan and pay for the dates. Women take the nurturing part. In public, you can hold hands or briefly hug.
With expat dating in Vietnam, sexual intercourse is accepted but typically put off until after marriage.

2. Vietnam dating customs are influenced by many philosophies
Most of the Vietnamese people identify as non-religious. However, they do participate in customary ceremonies and family traditions. These are all a mix of philosophies, such as Confucian, Buddhist, Catholic, Socialist, and other political and religious principles.
Still, dating and marriage practices in Vietnam are pretty much universal. All the philosophies above advise the practice of wisdom, mental and emotional maturity, financial stability, and overall readiness for marriage. All these are still largely observed among the singles of today's modern times — not just in the locals' dating scene, but also in expat dating.
3. Modernization has normalized expat dating in Vietnam
Foreign dating and multicultural marriages still come as a surprise in most Asian countries. Meanwhile, expat dating in Vietnam is a natural phenomenon.
As globalization brought the world closer, the country has opened itself to a progressive and inclusive movement. Tourism and media exposure have paved the way for expat dating culture to flourish in traditional Vietnam. Different races and cultures are all appreciated in this kind country.
Where Expats Can Meet Singles in Vietnam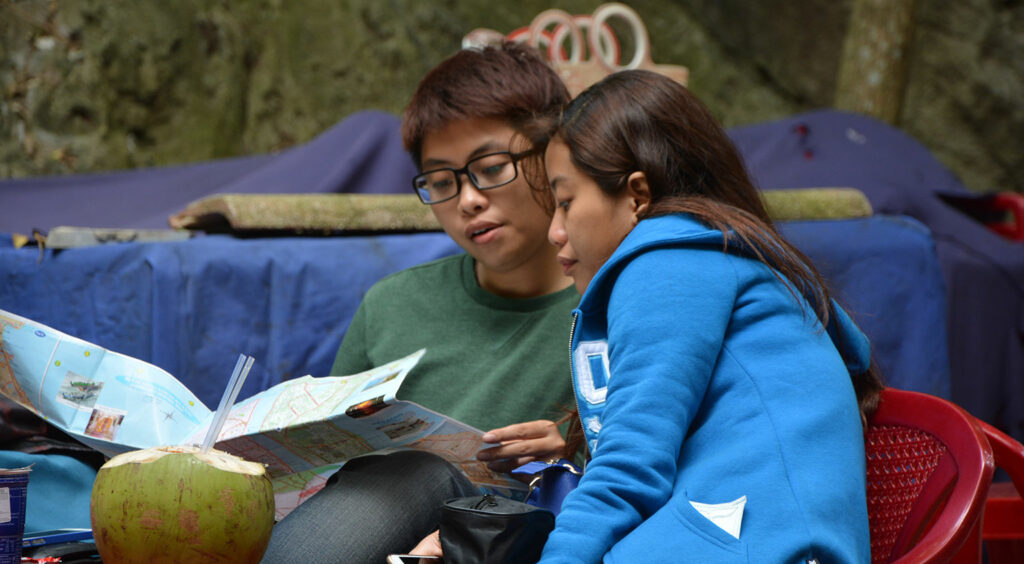 1. Hanoi
Hanoi is a hotspot for expat dating in Vietnam. It has the biggest and most exciting nightlife in the country. The picturesque architecture and calm vibes of the establishments in the afternoon turn into bright and colorful discotheques, roaring with music to drink and dance the night away.
Singles in this capital city — locals and foreigners alike — converge to have fun and find dates. Bia Hoi Junction, 1900 Club Hanoi, and Hair of the Dog are some of the great hang out, dating, and hook-up places in the megacity.
For a more serene and laidback type of expat dating in Vietnam, visit and stroll around Hanoi's parks, lakes, and temples. Quoc Tu Giam Park, Hoa Binh Park, Yen So Park, and Thong Nhat Park are among the best parks and lakeside hangouts in the megacity. They are where young adults often meet and chill because of the merry and romantic atmosphere.
2. Ho Chi Minh City / Saigon
A news report named Ho Chi Minh City the third best city for expats in 2020. Whether you are visiting or deciding to live in the city for good, there's so much potential here for dating and marriage.
Chill Sky Bar, Eon 51, Apocalypse Now, Glow Skybar, Lush Nightclub, Piu Piu, and Broma Not A Bar are premier places for expat dating in Vietnam. They're great for group dates that are made more fun with the crowds at night. It's impossible to leave these rooftop bars and dramshops without at least doubling your social group.
Meanwhile, the View Rooftop Bar, Breeze Skybar, Shri Restaurant and Lounge, Rex Rooftop, and Level 23 Wine Bar are your quiet and romantic options — much like cafes during the day. However, customers here are often single and looking to mingle.
Particularly, if you are a man, a little courage will go a long way. Ask a pretty woman by the bar or by the balconies for a drink — and you never know, she might be it.
3. Nha Trang
Nha Trang is also one of the excellent smaller cities for expat dating in Vietnam. It's said that the party never stops here.
The beach resort city boasts heart-stopping beaches. The natural beauty of Nha Trang — plus the developments that include resorts, gardens, boutiques, and bars — constantly draws young adults in. Enjoy various activities here, like riding sailboats, kiteboarding, diving, swimming, making friends, and going on dates.
4. Online
Among all the options we have on this list so far, online is the most affordable and efficient for expat dating in Vietnam.
Online dating sites and apps are some of the best places to meet Asian singles. More and more participating Vietnamese singles mean a growing pool. With this, signing up for a dating app will grant you a wider reach in a matter of seconds. In fact, around 79% of online dating app users get at least one date from the platform.
With just a few clicks, you can be one of these success stories!

Bonus Tip: Connect with expats in Vietnam to gain second-hand experience that will dramatically shorten your search for dates. Also, read up on helpful resources that give helpful advice on how to make Asian friends online, how to score a date in Asia, and many other proven-effective hacks that you can try out in Vietnam.
Start your expat dating journey in Vietnam today
Expat dating Vietnam is dynamic and passionate. It's a world so distinct and enticing all on its own. Now, it's inviting you to step into a wondrous adventure. Will you accept it?