Things to Do in South Korea in August
Visiting South Korea in August is a beautiful experience in and by itself, thanks to the picture-perfect sceneries, bright cityscapes, and warm weather. This East Asian country also has a rich history, culture, and delectable cuisine that's a must-see and mus-try for tourists wanting to see and experience South Korea in person!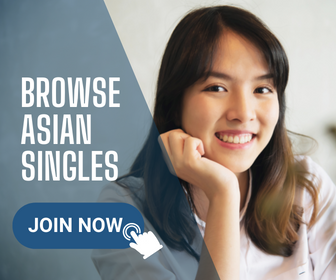 Seven Things to Do in South Korea
South Korea has become popular worldwide among tourists, especially Korean pop culture fans. If you're out here wondering which places to see, which foods to taste, and which cultural secrets to learn, you've come to the perfect spot! Below is our list of South Korea's most beautiful and exciting places.
1. Shop at Myeong-dong
Whether you're a Kdrama (Korean drama) fan or not, Myeong-dong's vibrance and posh nature will undoubtedly excite the shopaholic in you!
A favorite spot among shopaholics and Kdrama fans alike, Myeong-dong packs one of the country's best and most luxurious shopping centers! Among the fanciest ones are Hyundei, Laneige, Louis Vuitton, and Lotte.
When you visit South Korea in August, specifically Myeong-dong, you could also find quaint or unique restaurants like the Hello Kitty cafe. There are also an array of street foods sold on the thoroughfare.
2. Smell the fresh and salty air of Busan
Busan may have gained international recognition due to the film 'Train to Busan,' the city is actually less scary and prettier than was featured.
Busan, the second-largest city in South Korea, is known for its beautiful beaches, mouthwatering delicacies, lively nightlife, stunning temples, and laid-back atmosphere. Since Busan is a massive port city, many attraction sites in the area are near bodies of water. 
Always wanted to go to South Korea in August? If you head straight to Busan, you'll get a good sense of this cold coastal city by seeing one of its temples. Among the most majestic ones is the Haedong Yungungsa. While you're out temple hopping, you might also want to check out one of the country's best urban temples, the Beomeosa.
Busan is also a family-friendly city. As such, the bustling Haeundae Beach, home to the Sea Life Aquarium and a Folk Square with classic recreation activities like tug-of-war, could be perfect when you're with family. Though, if you're out with your South Korean date, going to Gwangalli Beach with them should be ideal! It is home to several bars and offers views of the contemporary Diamond Bridge.
But the best part about going to Busan? You can enjoy local delicacies, like a hot bowl of dwaeji-gukbap, right from their fish markets. A great partner to the chilly weather, don't you think?
3. Stop by the Gyeongbokgung Palace
South Korea has an extensive history, and out of the five imperial palaces in the nation, Gyeongbokgung Palace is the most noteworthy. The court also called the "Palace Greatly Blessed by Heaven," was Korea's heart and the Joseon dynasty's power center.
So, should you visit the Gyeongbokgung Palace in South Korea in August, never miss the chance to immerse yourself in its rich history. You can also spend your day strolling around the palace. While you're at it, admire its architectural designs, constructed by King Taejo of the Joseon dynasty, which is quite remarkable. Indeed, it's a must-see for those who love everything exceptional or historical.
You can even channel your inner royalty when you wear the Hanbok with your Asian date or family at the palace. Watching the impressive changing of guards ceremony is also one for the books.
4. Go back in time to Bukchon Hanok Village
Always planned to go to South Korea in August? Include a trip to a traditional Korean neighborhood with a long and rich history like the Bukchon Hanok Village in your itinerary! Delightful will be an understatement should you see the place around dusk or in the morning.
The Bukchon Hanok Village is home to numerous cultural centers and museums dedicated to preserving Joseon Dynasty culture. It sits in the suburbs of Seoul between Changdeokgung, Gyeongbokgung, and Jongmyo Royal Shrine.
The historic village is a one-of-a-kind display of dynasty architecture and civilization. It comprises numerous lanes and Hanok (a traditional Korean house), preserved to display a 600-year-old urban setting. Hence, the ancient-like environment gives a beautiful contrast between modern and traditional aspects of the city.
There are also a lot of little museums, art galleries, and craft studios around the village. It'll no doubt excite you if you're a massive paleophile.
5. Be at peace at Damyang
A small county with a handful of tiny towns and villages, Damyang is situated at the southernmost point of South Korea. Going on a trip to South Korea in August is exceptionally lovely and essential, thanks to the zen and tranquil feeling Damyang offers to its visitors.
Damyang is renowned for its abundance of bamboo, which includes a bamboo theme park and a bamboo museum. Visitors can browse bamboo kitchenware and other valuable gifts while sampling novel bamboo wine or ice cream. The nearby Byeongungsan and Chuwolsan mountains offer a few options for adventurous travelers.
6. Enjoy local cuisine at Gwangjang Market
While in South Korea, be sure to visit the Gwangjang market—actually, put it on top of your itinerary!
The Gwangjang market, regarded as Korea's oldest operating market, is the place to go if you're pursuing some authentic Korean street food while in Seoul.  It's one of the spots in the city center where you can eat delectable local food with residents and visitors alike.
With more than 5000 food stalls selling divinely delectable Korean cuisine, the Gwangjang market is the busiest food place in Seoul.
You may find all kinds of traditional Korean foods in this busy local market, like sannakji (raw octopus), bibimbap (seaweed rice cakes), and mandu (Korean dumplings).
7. Enjoy The Boryeong Mud Festival
When touring South Korea in August, you shouldn't miss out on their Mud Festivals!
One of the strangest festivals in existence, where massive, damp mud serves as your new attire, has been held yearly in South Korea since 1998. The celebration celebrates the perks of cosmetic products made from the Boryeong mud flats. The festival is in Boryeong City, just 190 kilometers west of Seoul.
This summer event includes water park amusements, extreme mud sports, and fireworks displays. Tourists from everywhere also flock to fantastic coastal restaurants in Boryeong to dine or watch K-pop concerts during the extravaganza.
Enjoy your trip!
Are you going to South Korea in August with your significant other for an anniversary or long-overdue honeymoon? We hope you include the list in your itinerary. Have fun on your trip!