Dating in South Korea as a Foreigner
On estimate, there are 1.98 million foreigners in South Korea. It has been increasing for five years before diving due to the pandemic. The number of immigrants, long-term visitors, and other short-term visitors will expectedly continue rising when restrictions are lifted, hopefully after the COVID-19 crisis is resolved.
South Korean society is described to be shifting into a multicultural community. In fact, South Koreans and foreigners have efficiently lived together with some adjustments without sacrificing their respective identities and culture. 
Indeed, South Korea has given the world a great example to follow. It continues to be an inclusive society with locals and foreigners working, traveling, dating, and marrying happily together.
South Koreans and Foreigners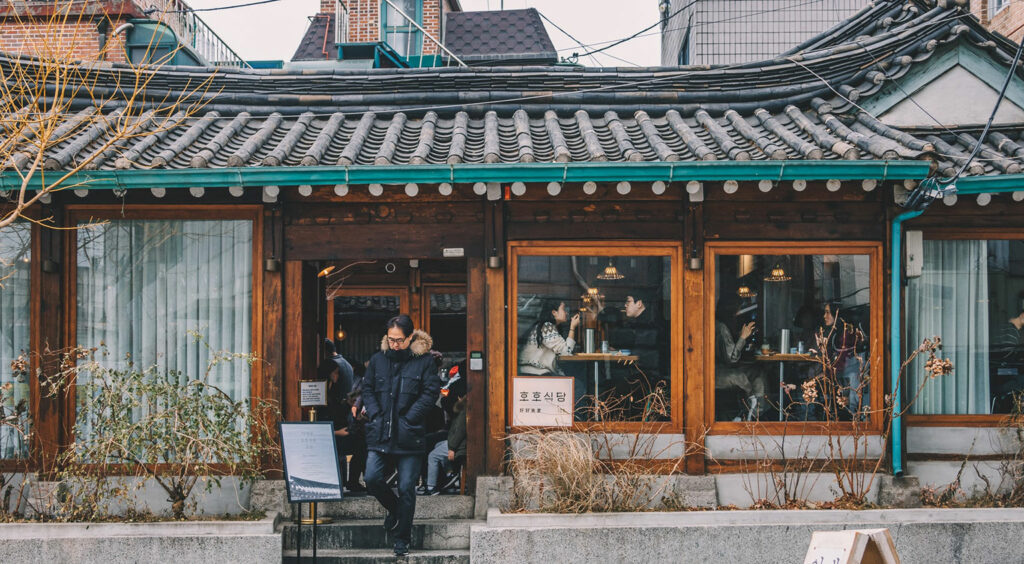 1. South Koreans are loyal and nationalistic
Generally, South Koreans are protective of their identity. As much as possible, they would prefer to preserve their ancestry and values through generations.
Having been born in South Korea to South Korean parents is ideal. But, as cultural diversity is being esteemed today, more and more interracial marriages are materializing in the country.
However, most South Koreans believe that it would not be possible for anyone to be completely South Korean without adapting their traditions. Blood lineage is not just the only ethnic factor to consider. Inheritance of cultural practices, residence to the country, respect to its laws, and citizenship are also determinants.
2. South Koreans have a positive attitude towards foreigners
As long as their way of life remains protected and unspoiled, South Koreans are happy with foreigners being part of their communities.
There are no significant problems with dating in South Korea as a foreigner. International marriages are accepted in South Korean society. In fact, statistics show a substantial number of unions between South Korean men and women to foreigners.
3. South Koreans appreciate different races and cultures
Multiculturalism is supported in South Korea. South Koreans don't lump all foreigners together as "the same". They recognize and appreciate the individuality of each race and culture as much as they regard their own. According to a study, most of them would even like foreigners to practice their unique traditions while living in their country. 
South Koreans are also perceptive about racism. They regret that most of society tends to give more consideration to foreigners from well-developed countries over the newcomers from developing nations. South Koreans are sympathetic about the struggles of foreigners who are members of the minority.
To put it concisely, South Koreans are good-natured. Like everyone globally, they have struggles concerning equality, globalization, national identity, and more. However, the country's lovely people always put in the effort to better understand people and fellowship.
4. With effective strategies, foreigners in South Korea can overcome difficulties
Often, foreigners face issues concerning discrimination, limited opportunities, isolation, etc. But in South Korea, this polarity can be minimized.
For instance, foreigners in South Korea have an inclination towards limiting their social circles with fellow foreigners. While it may be good to have a familiar community, it sets up limitations. Self-imposed boundaries can be especially damaging when dating in South Korea as a foreigner.
Another instance would involve conquering the language barrier. Language schools are great places not just to learn but to socialize with young, dynamic South Koreans.
Dating Tips for Foreigners in South Korea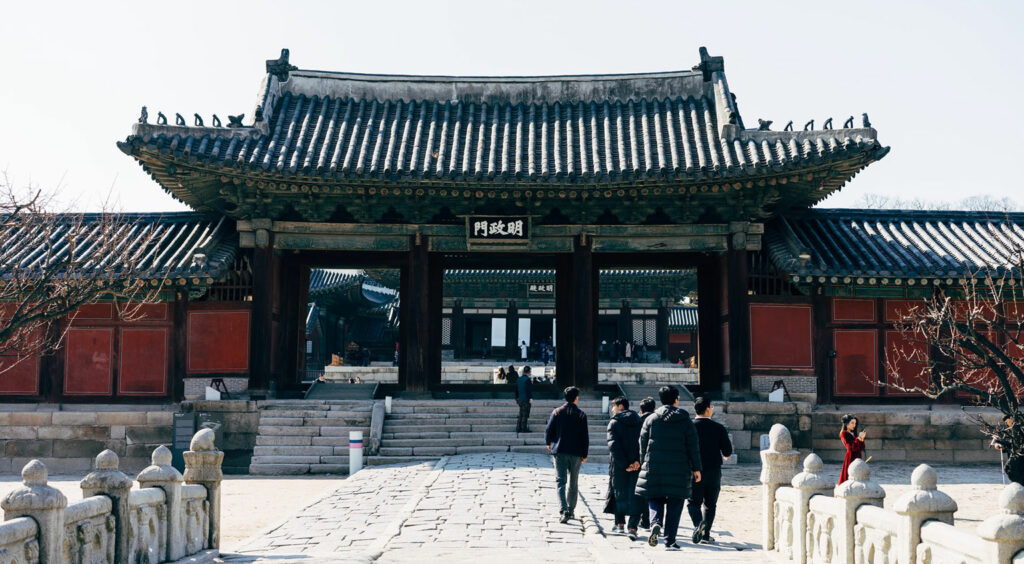 1. Start with the mukbang and the soju-drinking traditions
South Koreans are incredibly proud of their dishes and soju. Rightly so, because South Korean dishes and street food are some of the most delicious in the world. The same goes for their soju.
Here's the most useful hack for dating in South Korea as a foreigner: Never say no to food trips and drinking and karaoke sessions.
Going out and enjoying food and drinks with friends is hands-down the simplest and fastest way to bond with South Koreans. It's great for making light conversations to get to know each other. A simple date night will give you lessons that would have taken you ages to learn from formal schools. You can debunk Asian dating misconceptions and stereotypes with these sincere exchanges. 
2. Learn South Korean culture
Knowing the culture is the first step to showing your respect to South Koreans. Family dynamics and their daily way of life are the top two most important things to learn about them.
When dating in South Korea as a foreigner, you must conform to the norms of society. Seek the approval of the family. Also, observe traditional roles. Men are the leaders and women the nurturers. Although, the roles do not mean that it is exclusive to the gender. The couples help each other out and constantly work on complementing each other. When dating in South Korea as a foreigner, value your partnership.
Try to learn the language as well. It will help you in your professional life, and therefore will help impress Korean singles as well.
Moreover, success is a big deal in South Korea. They believe in material things as manifestations of capability and security. Don't brag, but be expressive when it comes to showing your intellectual and financial strengths.
3. Tap into various dating pools in South Korea
South Koreans often widen their circle of acquaintances only by introducing family, friends, schoolmates, or work colleagues. They rarely go outside of these circles.
But, for the younger generations, connectivity has been easier and more efficient. Because digitalization has grown exponentially in the country in the past few years, the youth has had a more extensive reach.
The internet has become a whole new facet of modern communication and socialization. Dating sites and apps are manifestations of that. For one, dating in South Korea as a foreigner has become easier and more accessible without worrying about language or geographical barriers. Dating sites and apps have tools that now enable their users to talk in real-time with translation assistance.
Of course, with all its strong points, you also have to note that the internet is meant to supplement actual human interaction and not replace it. So practice maximizing resources. Do not choose one means over another, but rather, use all assets at your disposal.
Where to Find Singles in South Korea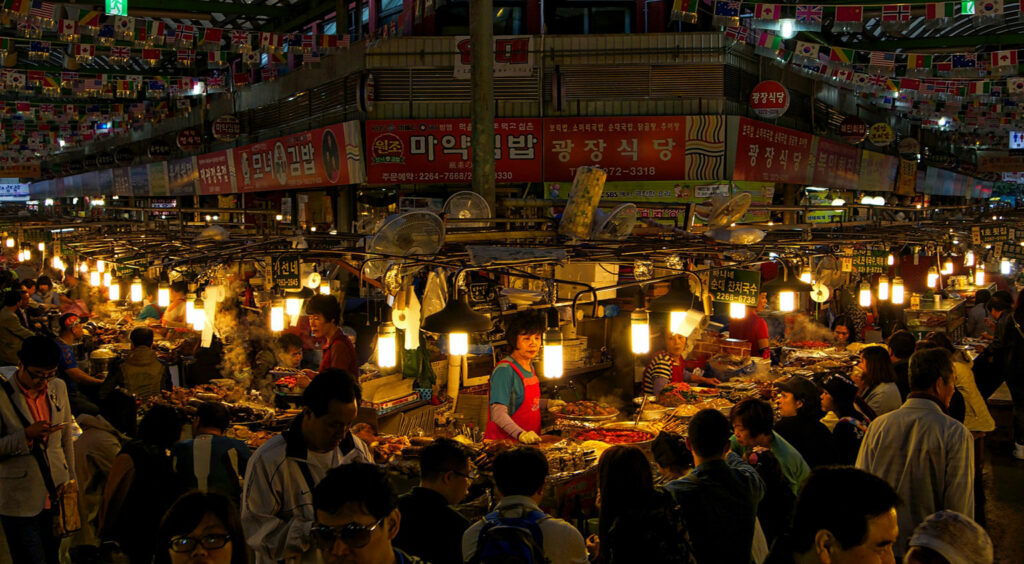 1. Tourist spots
A source reveals an increasing number of long-term and short-term visitors in South Korea before the pandemic. Even with the prolonged halt, this growth is expected to resume when restrictions are lifted. 
The tourist spots will once again be the meeting places of foreigners and locals alike to celebrate South Korean culture and history. The singles of South Korea will soon be back on the bars in Seoul, the beaches of Busan, the solemn streets of Gyeongju, and the many other beautiful destinations in the country.
Tours would be the most efficient way to familiarize yourself with tourist spots that regularly attract young, single South Koreans. Dating in South Korea as a foreigner will then be a little easier. You get to learn how to navigate the busy capital and the neighboring places like the Bukhan Mountain, Imjingak, Seoraksan National Park, and of course, Jeju Island.
2. Local sites
The everyday locations that people pass by in their usual routines are, believe it or not, some of the best places to meet dates. The cafes where students hang about, the food markets, the parks, the street food stands at night… These chill spots are regularly visited by singles.
Jagalchi Market, Namdaemun Market, Namdaemun Market, and other markets selling all kinds of perishables are also home to traditional cooking that draws in a constant flow of crowds.
On weekends, check out Namsan Park, Yeouido Han River Park, Yongdusan Park, and other popular picnic and hiking sites. These are the young and active singles' favorite places to unwind.
Frequenting these kinds of places will help you immerse yourself in the country and with its people. It also efficiently exposes you to different social circles.
3. Online
The internet is the one place that offers convenience like never before. It has enabled us to continue socializing when face-to-face interaction isn't possible. Online, we can be with others all across the globe without traveling.
Along with social media sites, dating apps and sites are among the best places to meet and date Asian singles. With dating sites and apps, dating in South Korea as a foreigner has become elementary. For instance, TrulyAsian, a top dating site rising in the market right now, has been assisting its users in breaking barriers like long distances and language differences with its built-in features. 
You can meet Asian singles in the app by browsing and searching through user profiles. It would also be great if you can complete your profile and answer personality and relationship questions so the platform can help you with legit matches. TrulyAsian can speed up your dating life while you are learning how to make Asian friends online.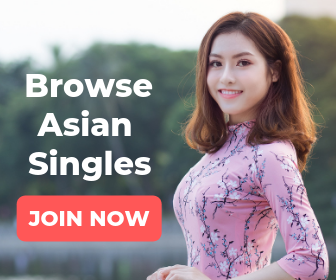 Excited about dating in South Korea as a foreigner?
Dating in South Korea as a foreigner is without great difficulty. This is because South Koreans have been graceful and steadfast as they go along with the changes of time. They have mastered a way to preserve their uniqueness while opening up to the many different cultures in the world.
South Korea is one of the few countries in Asia that have established a society where you, as a foreigner, can date and socialize — and where you can genuinely enjoy your love life to the fullest.